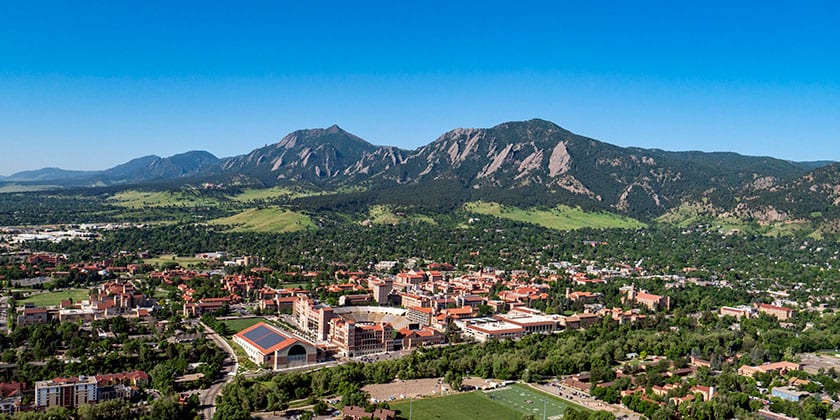 Admissions tours and visit programs
Daily information sessions
We offer daily information sessions to help prospective students and families learn more about CU Boulder and our campus. These programs last about 2 hours, with a 45-minute presentation from an admissions representative and a 90-minute walking tour of campus with a current student as your guide.
Sessions start at the Center for Academic Success and Engagement (CASE) Building. They are offered Monday through Friday at 9:30 a.m. and 1:30 p.m. and select Saturdays at 10:30 a.m.*
Join us for a few hours one morning or afternoon.
*This schedule may vary occasionally for seasonal hours and campus closures.
Visit programs
CU Boulder also offers special all-day visit programs for prospective students: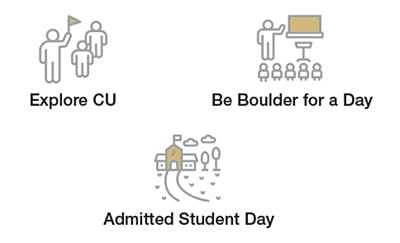 Reservations are required for all visit programs—
walk-ins are not guaranteed a space. Contact us for more information about programs, location information, dates and reservations.
colorado.edu/visit/admissions
303-492-6301