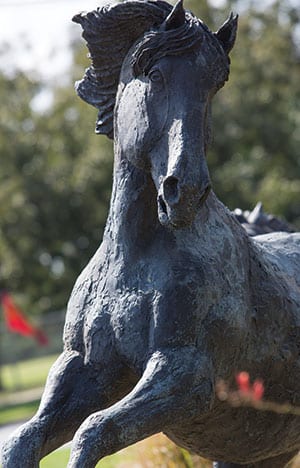 Midwestern State University, located in Wichita Falls, Texas, is recognized as a public liberal arts university with strong programs in the arts, humanities, sciences, and social sciences as well as accredited professional programs in social work, nursing, radiologic science, respiratory care, athletic training, and business, among others. Midwestern State is the only Texas university to become a member of the Council of Public Liberal Arts Colleges (COPLAC).
Midwestern State University offers more than 60 undergraduate and graduate programs in its six colleges. Sixty-five percent of students are traditional age
(18-24). Classes average fewer than 30 students, and most are taught by full-time faculty, not graduate assistants. Students are active in more than 100 organizations and bring a spirit of competition to 13 NCAA Division II athletic programs.