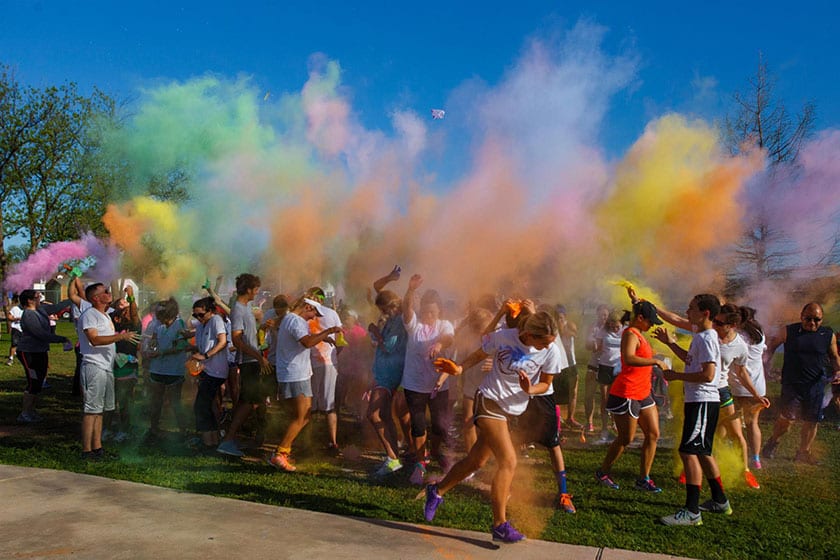 The 5Kolor Run is hosted every spring by the Office of Residence Life and the Wellness Center.
MSU-Burns Fantasy of Lights
The MSU Texas campus transforms into a festive holiday atmosphere each holiday season with the lighting of the annual MSU-Burns Fantasy of Lights. One of the largest displays of its kind, the Fantasy of Lights serves as an outreach to the community and a focal point for holiday activities in North Texas. Filled with individual displays that showcase characters from well-known children's stories, fairy tales, and holiday themes, the Fantasy of Lights is a nonprofit enterprise that relies exclusively on the generous donations and volunteerism of the MSU and Wichita Falls communities. fol.msutexas.edu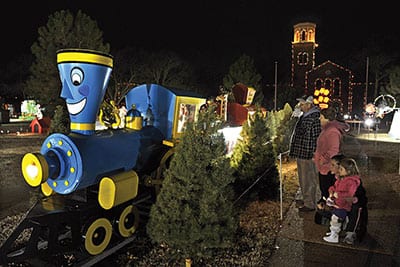 Every year the Caribbean students bring the West Indian culture to campus through a Caribfest celebration. Students and community members come to campus to celebrate the independence of various Caribbean countries. The festival includes traditional Caribbean food, rhythms from the steel pan ensemble, traditional dances and a two-hour parade around campus. It's a time filled with feathers and festive spirits.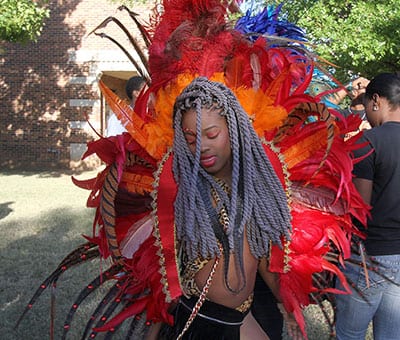 Family Weekend is a three-day event filled with multiple activities and events for the entire family. All events are free for family members and MSU students. From family games on the quad to a big game at Memorial Stadium, there is a flurry of activities on campus. It's the perfect weekend getaway to spend with family and friends.
More info on Events