Money and Essence Magazine ranked North Carolina A&T State University No. 9 in the inaugural list of "50 Best Colleges for African American Students." The list places N.C. A&T among Ivy League schools, large public institutions and historically black colleges and universities.
---
N.C. A&T graduates the nation's largest number of African American engineers at the undergraduate, graduate and doctoral levels and psychology undergraduates. Through the College of Business and Economics, A&T is also among the largest producers of African American certified public accountants.
---
True to our heritage, N.C. A&T is home to the largest agricultural college among historically black colleges and universities and is the nation's second largest producer of minority agricultural graduates.
---
In 2019, N.C. A&T and UNCG have been awarded a twoyear National Science Foundation grant to build a high-speed research data network connecting the two largest universities in the Triad with each other and enable faster, easier sharing of research with scientists around the world.
---
N.C. A&T is proud of its nearly 57,000+ alumni of record, with a vast majority occupying prominent leadership positions around the world. These alumni spread the Aggie tradition throughout the nation, continuing to strive for excellence and to make their mark in society.
---
GoGrad.org ranked North Carolina A&T State University's online master's in computer science program No. 37 of 42 programs ranked in the United States.
---
Dr. Shengmin Sang, a professor and lead scientist for functional foods in the College of Agriculture and Environmental Sciences, and N.C. A&T's Center for Excellence in Post-Harvest Technologies developed, patented and licensed a new aspirin-based compound for potential cancer treatment.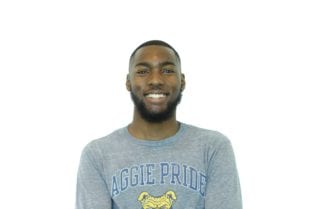 ---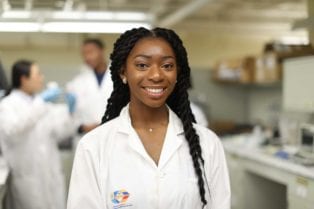 ---