Summer & Winter Session
Transform your free time into degree credits with summer and winter session!
With one of the largest summer session programs in the country, Rutgers–New Brunswick offers 2,500 courses,
internships, and research/travel-study opportunities to fulfill core or major/minor requirements and boost your
resume. The smaller, immersive winter term is ideal for continuing study in subjects that require practice, such as
foreign languages and public speaking.
Summer and winter sessions provide both Rutgers and visiting students the opportunity to advance toward
their undergraduate or graduate degrees through outstanding faculty, smaller class sizes and a single focus.
High School Pre-College Programs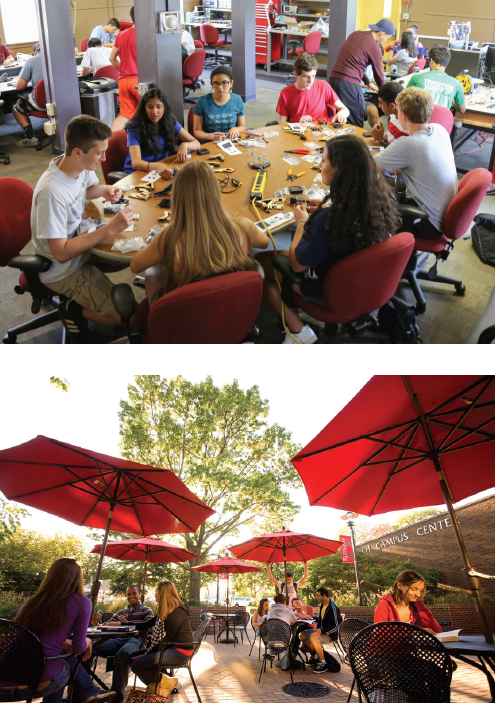 Jump start your future at one of the nation's top research universities with
the Summer Scholars Program. Designed for high-achieving high school
students, the Rutgers Summer Scholars Program allows students 16 years
and older to:
Take up to two college courses before entering college
Attend college success workshops
Learn from award-winning faculty
Explore interests and possible majors
Tour the Rutgers–New Brunswick campus
Participate in exciting activities and fi eld trips with other students
Attend an orientation and final certificate ceremony
Summer Academies, one-week residential certificate programs, are also
available for students 16 to 18 years old.
Test Prep Programs: Preparing for the SAT or ACT? Rutgers offers test
preparation workshops throughout the summer to help students:
Maximize their confidence and score
Learn proven test-taking strategies
Review reading, writing, and math sections of the exam
Develop the tools they need to perform at their peak