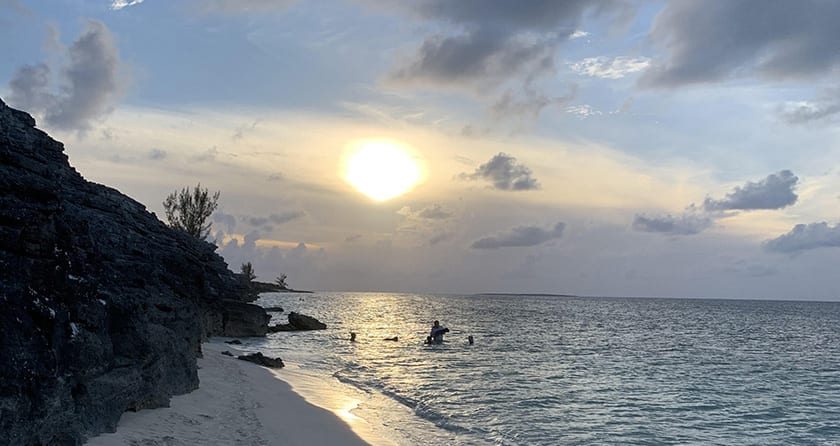 Undergraduate Chemistry major Carol Bowerman has never shied away from an academic challenge at UA Little Rock. In 2018, she was awarded the Department of Chemistry's Darryl K. Reach Endowed Scholarship, which requires strong academic accomplishment.
In the summer of 2019, Carol traveled to the Bahamas to study island biogeography with her professor and 11 other undergraduate students. On isolated locations like islands, researchers can identify unique relationships between the area and the species located within it.
The first few days of the trip were spent in the capital city of Nassau. Carol toured one of the island's last remaining pre-settlement forests, Primeval Forest National Park, and Clifton Heritage National Park's old plantation ruins.
The group's next stop was a small island called San Salvador Island, home to less than 1,000 people. According to her professor, Dr. Scott Woolbright, "The island is about 12 miles long and 5 miles wide. It has a very neat ecology and history."
Carol also explored the island's ecosystems and kept a field research journal, detailing her accounts with sharks, sea turtles, and the critically endangered San Salvador rock iguana. "My favorite part of my study abroad trip," Carol explained, "was getting to see and swim with sea turtles."
In addition to field journals, the students completed a research project on a topic of interest, which ranged from exploring the abundant life in the Bahamas' coral reef to biodiversity in the forests to the snails that lived in the island's tidepools.
For Carol, this research project was not a new experience. At the 2019 Research and Creative Works Expo, she won first place in the Life Science category for her project "Targeting Breast Cancer Cells Using Silver-Coated Gold Nanorods."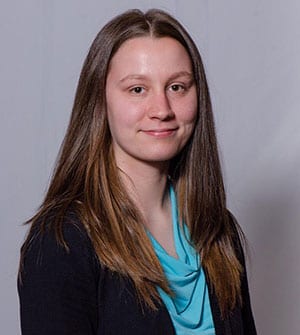 CAROL'S ADVICE
"My advice for people who are interested in research is pick a mentor that you enjoy spending time with and make sure you register under undergrad research and get college credit for the work you do!
"Having several different faculty mentors helped me at UA Little Rock because each one of them gave me amazing advice, helped me focus, and allowed me to have a more broad academic network. The more mentors you have, the better. It's always good to see different views to a situation or different views on which classes to take so when you make your final decision, you're aware of all of your options."