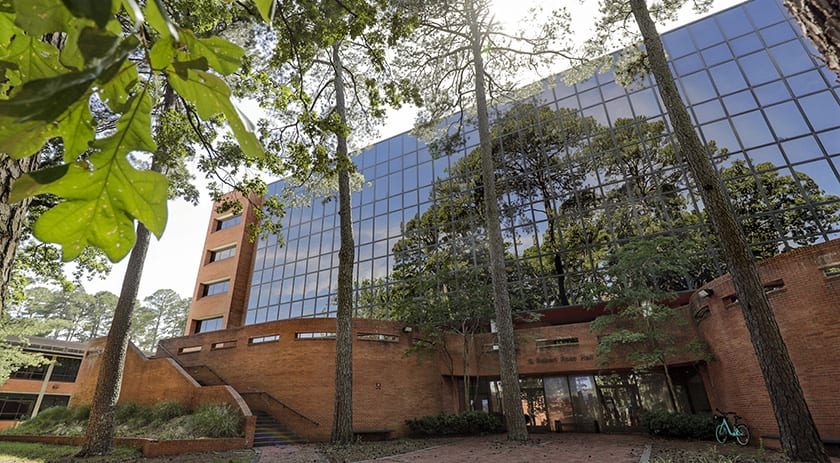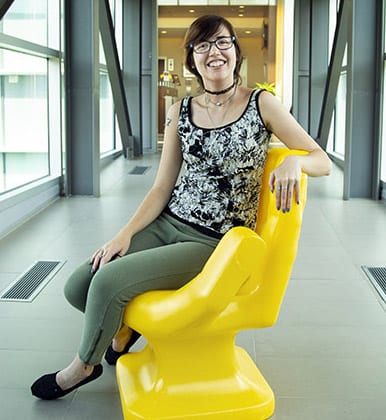 As the end of her junior year at UA Little Rock drew near, Keely Reeves was concerned that her lack of professional experience would hurt her chances to get a job after graduation.
Double majoring in mass communication and professional and technical writing, Keely began searching for internships that involved video editing, photography, social media, writing, and editing.
"I went on Indeed.com and applied for everything in Arkansas," Keely said. "Then I tried the university's new job-search platform, Handshake, since it specializes in internships. I found a great one with P. Allen Smith Co. in Little Rock."
UA Little Rock's Handshake is a career network tailored to help its students connect with future employers. The digital platform system is easy to use and allows users to customize every step of their career development journey.
Keely was the first UA Little Rock student to officially find an internship through Handshake. As a production intern, she spent her summer producing videos and content to increase traffic to P. Allen Smith Co.'s social media pages.
"Keely came in each day ready to learn and to take on any task assigned to her," said Patrick Green, director and executive producer of P. Allen Smith Co. "She learned how micro content is created and used on Instagram and Facebook to help promote YouTube videos."
The valuable skills that Keely learned have already come in handy. "I'm interning at Wildwood Park for the Arts, doing social media, videography, and photography," Keely said. "Working at P. Allen Smith Co. helped me come to Wildwood and think about what kind of videos I can do to promote them."
Handshake users can search through jobs posted by the nearly 3,500 employers from across the country that are recruiting UA Little Rock students.
"Handshake is such a great resource to get an internship, but it also has full- and part-time jobs for students," Lisa Henderson-Davis, director of Distributed Learning and Career Center said. "All students need to do is fill out a profile to search for jobs and make their profile public so employers can find them.
"We want our students to have more experiential learning opportunities in college," Henderson-Davis explained. "Students need real-world work experience to complement their education by the time they graduate."
Keely remains grateful to Handshake for leading her to an internship that will prepare her for her future career.