---
What Makes this Place Special
---
Is it the welcoming nature of the people who make this place feel like home? The spirit of inventiveness and discovery? It's all of that. It's a special place where personal transformations begin and lives are changed ... on campus and around the world.
Welcome to the University of Arkansas.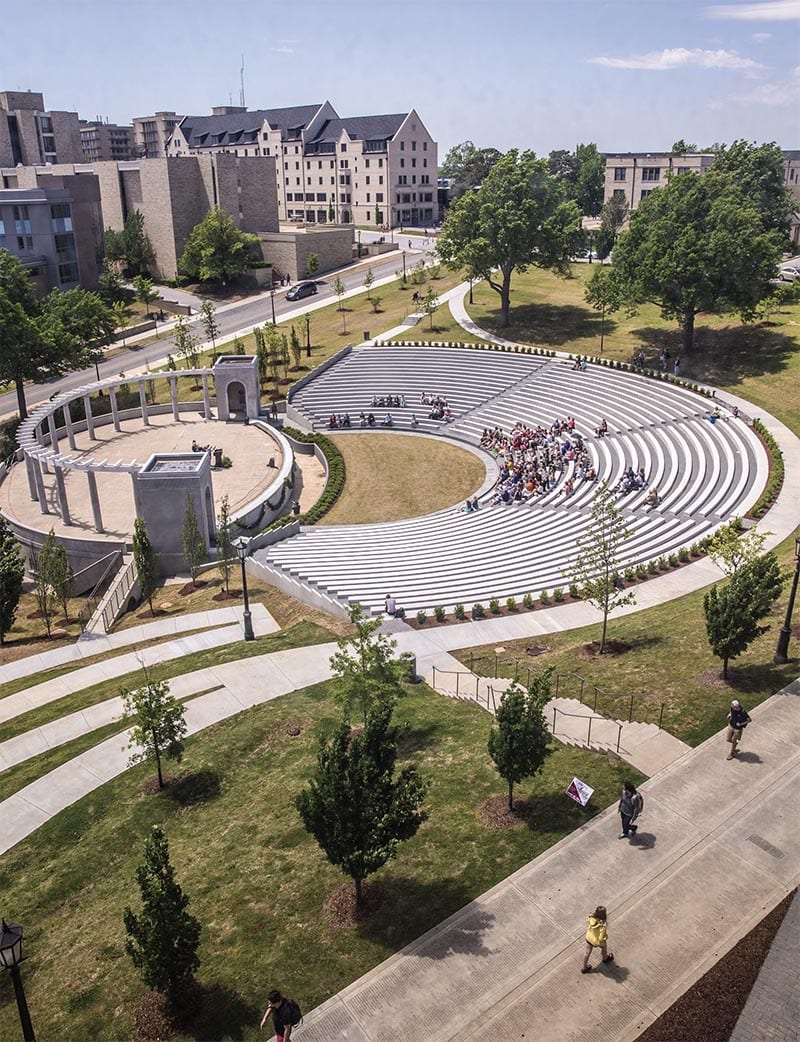 In 1930, the national Chi Omega organization paid for creation of a Greek theatre on the University of Arkansas campus to honor the founding chapter or Chi Omega, now the largest women's sorority in the United States. The theatre plays host to pep rallies, the Pan-Hellenic Bid Day, band concerts and the occasional springtime class whenever students coax a professor into moving outdoors.
Photo by Russell Cothren.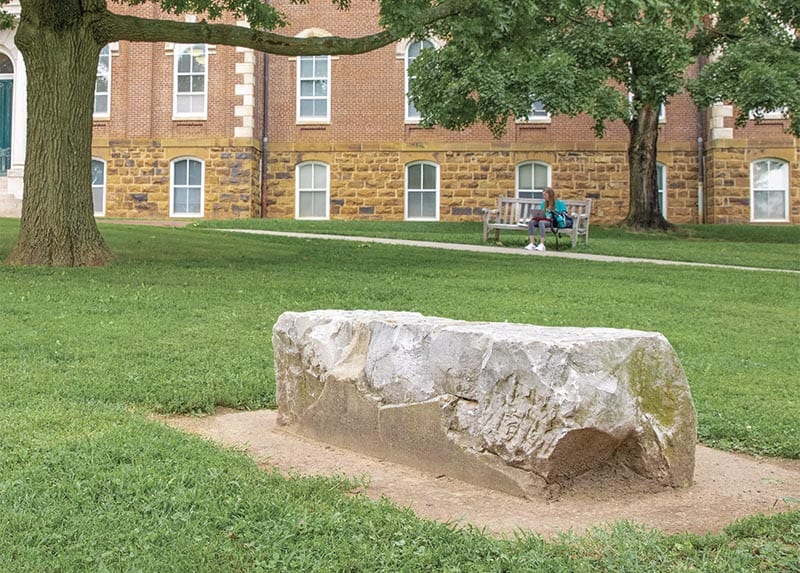 When Old Main was being built, a large block of limestone fell off an oxcart, cracked and was left where it landed to become a favorite sitting spot. During the 1880s, a policy preventing men and women from socializing caused those in love to begin passing notes by slipping them into the crevice of Spoofer's Stone to be retrieved by their paramour. It remains a popular meeting spot for wedding proposals on a moonlit evening.
Photo by John Baltz.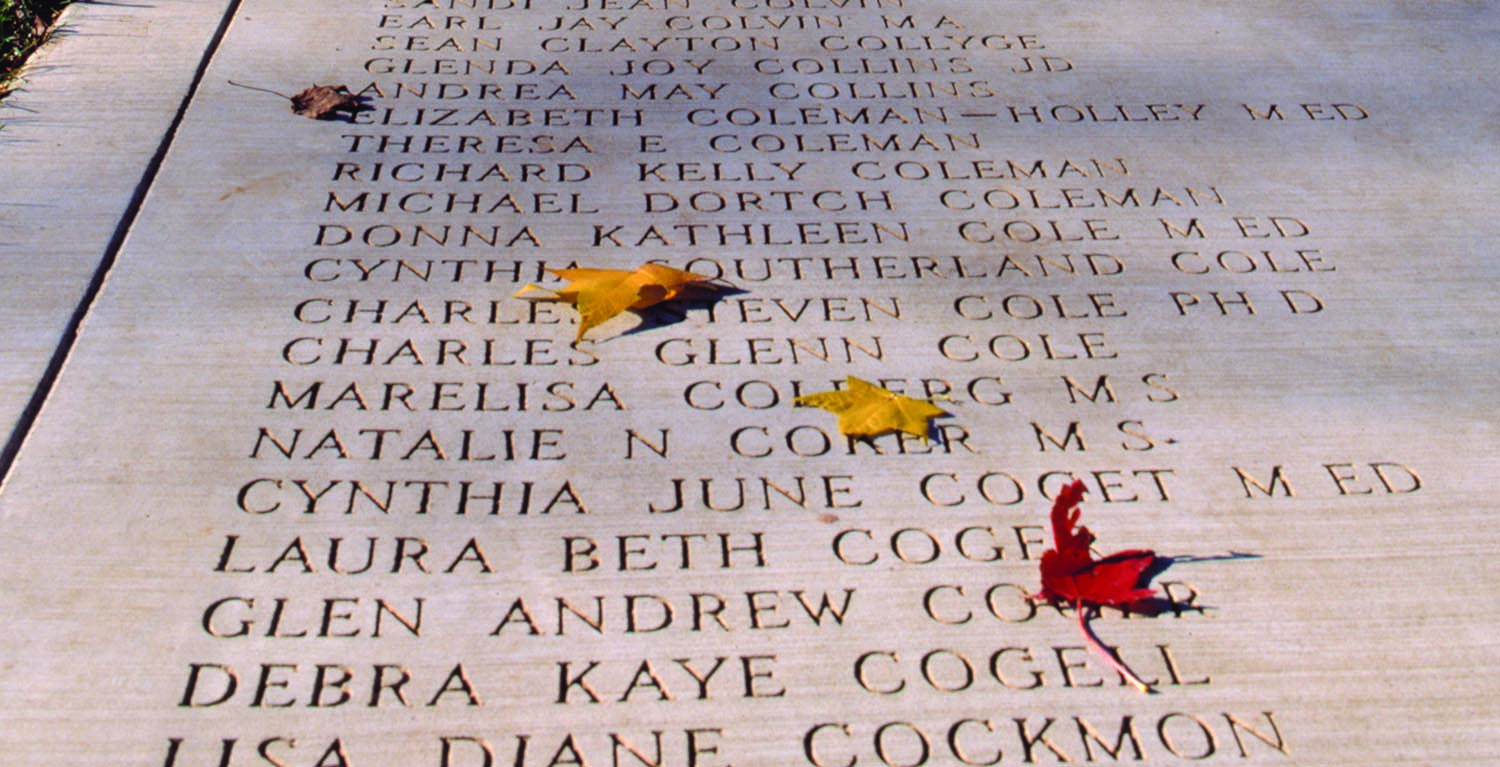 During the fall, Senior Walk nearly disappears beneath a carpet of golden oak leaves. Senior Walk was started by the Class of 1905 and became a tradition quickly. The succeeding classes were added each year and earlier classes were installed in the 1930s, so that every graduating class is now preserved on the sidewalks of the University of Arkansas campus, a tradition unique in America. With the recent installation of the Class of 2018, the number of names on Senior Walk passed 200,000. Yours could be there as well.
Photo by University Relations.