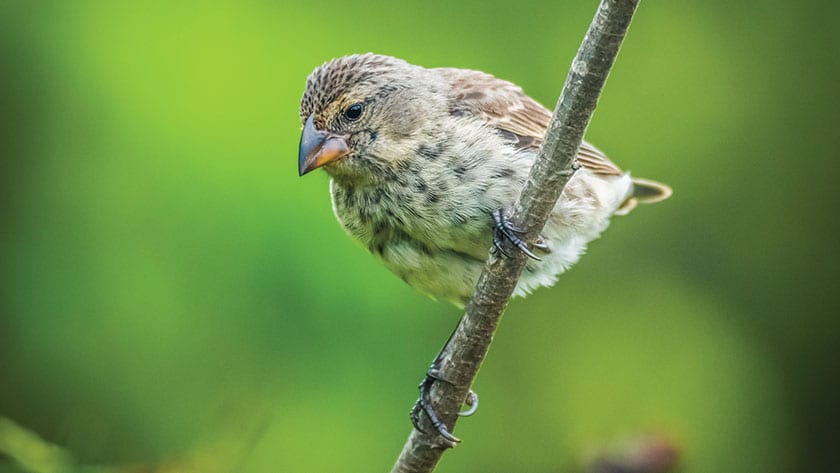 2/3
of U of I Undergraduates participate in hands-on research
Known for inspiring Charles Darwin's famous theory of evolution, the Galápagos Islands are a top attraction for evolutionary scientists from around the world. But among the island locals, the concept of evolution isn't quite as popular.
University of Idaho elementary education major Madison Bovee was curious why. So, she ventured south to find out.
"We went down there to understand why evolution isn't widely accepted in the Galápagos, and how their curriculum in science education may relate to this," she said.
In 2019, Bovee spent part of her summer investigating how evolutionary biology is taught in Galápagos schools. She teamed up with Associate Professor Brant Miller, who specializes in science education in the College of Education, Health and Human Sciences.
Bovee and Miller wanted to explore what elementary-aged kids understood about evolution, while also teaching the students more about the famous scientific theory that began in their own backyard.
Bovee developed a three-day curriculum that included a nature walk, where students learned how to record their observations. They played a game with a lesson about Galapagos finches, a great example of Darwin's natural selection theory. And the group did their own field research on snails at a local coffee farm. (Learn more about U of I's snail research: http://bit.ly/snails-in-the-galapagos) .
"The students were all very fascinated by this process," Bovee said. "They really haven't had previous experience with evolutionary ideas or inquiry-based learning."
It was also great career practice for Bovee.
"I am now more confident in my own teaching because this experience truly was a challenge," she said. "This experience has both prepared me to work with students of diverse backgrounds and with students who don't speak English."
When she wasn't teaching, Bovee, who is from Sandpoint, Idaho, explored the islands to experience local culture and adventure, including snorkeling with sea lions.
"I came to the University of Idaho with hopes to broaden my knowledge of different cultures and to become a teacher who reaches all of my students," Bovee said. "This experience showed me that the world is a much bigger place."