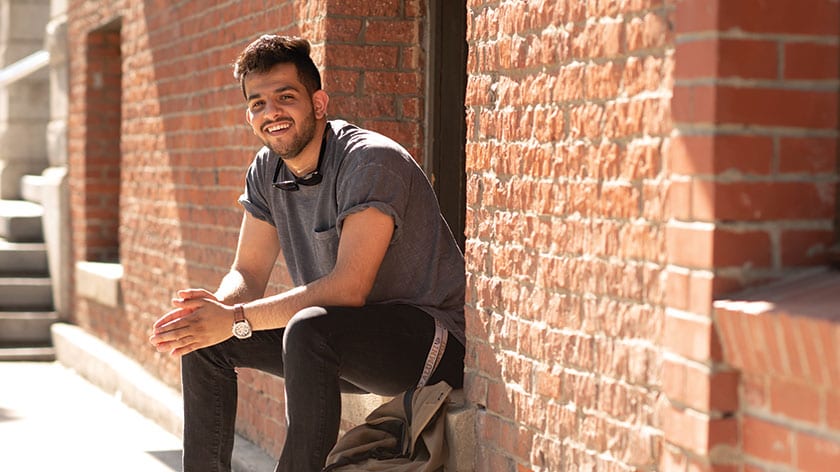 Aziz Almuaqel
Operations management
Riyadh, Saudi Arabia
The
BEST
COLLEGE
TOWN
in Idaho
For University of Idaho operations management major Aziz Almuaqel, Moscow is more than a college town — it's his town.
Although situated halfway around the world from his birthplace of Saudi Arabia, the small city tucked within the rolling Palouse hills is where Almuaqel feels at home.
"The moment you step foot in Moscow you don't feel like you're an outsider," he said. "This town makes it feel like home. The people, the university, the culture, the community — it's just amazing."
Almuaqel isn't the only one who has discovered Moscow to be a great place to put down roots. Known for its friendly faces and college-town charm, Moscow is ranked by Livability as one of the Best Places to Live in Idaho and among the Top 100 Places to Live in the U.S.
"Everyone is really welcoming here; everyone wants you to be here," Almuaqel said.
Rated as Idaho's most walkable city by Walk Score, Moscow puts practically everything within an easy stroll or bike ride. Downtown's main street — just blocks from campus — is lined with coffee houses, shops, live music, galleries and local eateries.
There's something for everyone. Outdoor enthusiasts find nearby adventure on the scenic trails, rivers and lakes in the surrounding mountains and prairies. Moscow is also packed full of fun things to do — with gems like the historic Kenworthy Theater, the popular Moscow Farmers Market, and annual festivals, such as the Modest Music Festival in October and Rendezvous in the Park in July.
"This place feels like home for everyone," Almuaqel said.