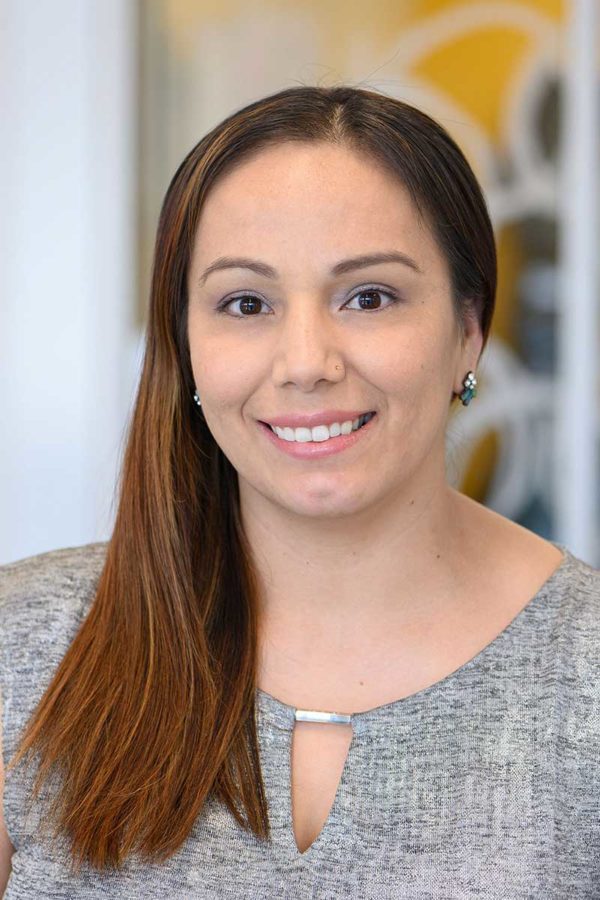 HERITAGE AND
COMMUNITY
ON CAMPUS
University of Idaho students combine their passion for teaching and their desire to connect with their Native American heritage through the Indigenous Knowledge for Effective Education Program (IKEEP). Student Christina Grace-Thomas—an enrolled member of the Yakama Nation—is accomplishing this with her passionate involvement with the program.
"This is specifically targeted at being culturally responsive. We get hands-on experience and knowledge from people who have already gone through it and learn what worked for them and what hasn't," Grace-Thomas said.
IKEEP focuses on preparing students to become responsive Indigenous teachers to meet the needs of Native American students in K-12 schools. The program provides support for its members by offering financial aid, teacher preparation support and post-graduation support.
"IKEEP has been great; they offer so many support services. It's not that once you're graduated, you're done. They help you along the way after you become a teacher as well," Grace-Thomas said.
Post-graduation support resources can look like mentoring or tutoring, feedback sessions on performance, regular meetings and seminars. These resources also provide additional information on teaching and learning and help students connect with other resources from local districts and tribal education agencies.
Grace-Thomas is on track to graduate spring of 2022 with a Bachelor of Science in secondary education with education/business endorsements. After graduation, she plans to teach in an area with a large Native American population with the hope of giving back to her community.
"Being surrounded by people who really want to see you succeed and who care about your education is really important," she said.
Students interested in IKEEP must be a part of a Native American tribe recognized by the state or federal government, be enrolled (or eligible to enroll) in pre-service teacher training at the University of Idaho and be able to complete a teacher training program.
"If you want to make a difference in your community, this is the program for you," Grace-Thomas said.
To get involved with IKEEP, contact the office by email at acomojacobson@uidaho.edu, phone 208-885-0175, or in-person by visiting Room 203, Education Building.