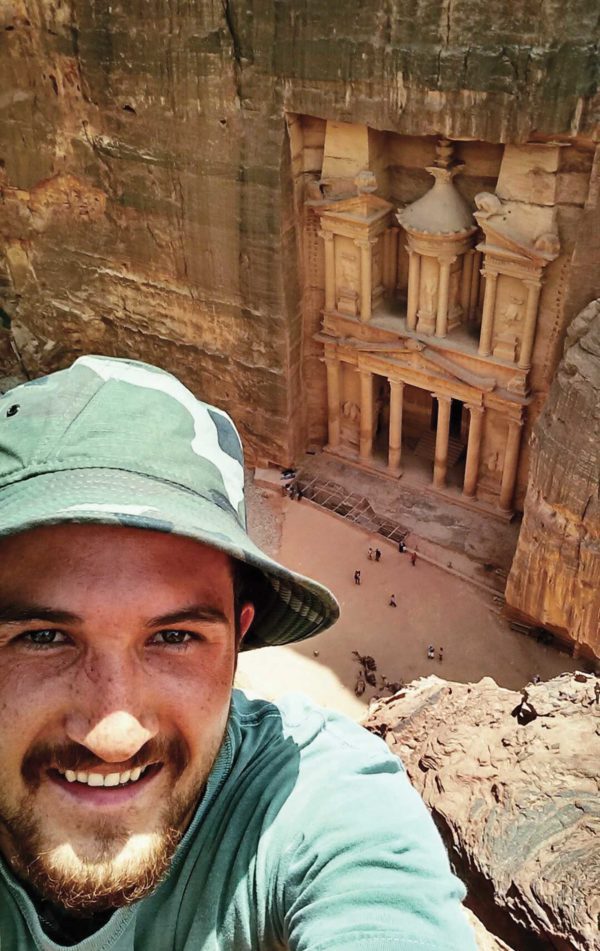 TRAVEL
WILL BROADEN YOUR MIND
There is nothing like discovery. Exploring new countries. Experiencing new cultures. Making new friends. That adventure starts here. This place will open your world and your perspective. Transporting you around the globe to sample unexpected tastes and thoughts from Sweden to Singapore. To become a local, even when farthest from home. Hundreds of study abroad programs will move you to understand the world.
700+
LOBOS
IN
50+
COUNTRIES
FRANCE
CUBA
SPAIN
IRELAND
ECUADOR
JAPAN
SOUTH KOREA
PERU
NEW ZEALAND
SOUTH AFRICA
EGYPT
GHANA
TURKEY
ITALY
UNITED KINGDOM
MEXICO
& MORE
visit.unm.edu/studyabroad
CULTURE
WILL OPEN YOUR HEART
Our differences set us apart. Our cultures bring us together. Everyone here is from everywhere. You'll fit right in. Thousands of global students and scholars have made UNM their world. Experience it all over campus. From tasting panang curry with friends from Thailand to practicing Arabic with international Anderson School students, UNM is where all corners of the world come to you.
1,400+
LOBOS
FROM
90+
COUNTRIES
CHINA
ECUADOR
NEPAL
IRAN
INDIA
AUSTRALIA
UNITED KINGDOM
SOUTH KOREA
SAUDI ARABIA
& MORE