ONCE A LOBO,
ALWAYS A LOBO
Hundreds of thousands of bold personalities and perspectives set out into the world from The University of New Mexico. Every Lobo draws strength from what we've shared together and what we'll do apart.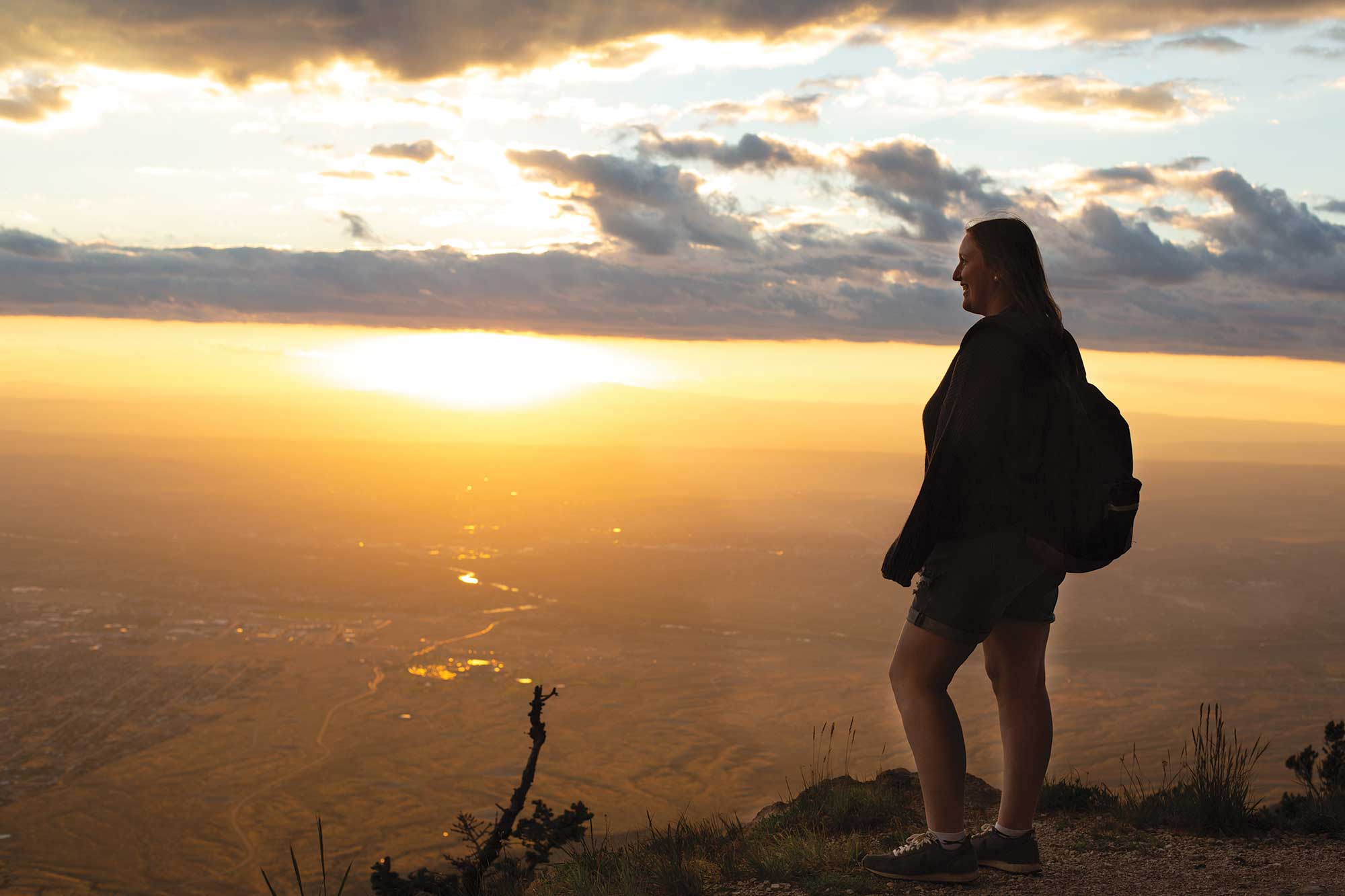 WHERE LOBOS WORK
Adobe
Apple
Facebook
HP
IBM
Intel Corporation
Lockheed Martin
U.S. Air Force
U.S. Army
U.S. Navy
Wells Fargo
Sandia National Laboratories
The UNM Health Sciences Center
Goldman Sachs
Honeywell Aerospace
Los Alamos National Laboratory
WHERE LOBOS LIVE
Albuquerque area, NM
Santa Fe area, NM
Greater Denver area, CO
San Francisco Bay area, CA
Phoenix area, AZ
Greater Los Angeles area, CA
Dallas/Fort Worth area, TX
Washington, D.C. metro area
Greater New York City area, NY
Greater Seattle area, WA
200,000+ ACTIVE ALUMNI WORLDWIDE
unmalumni.com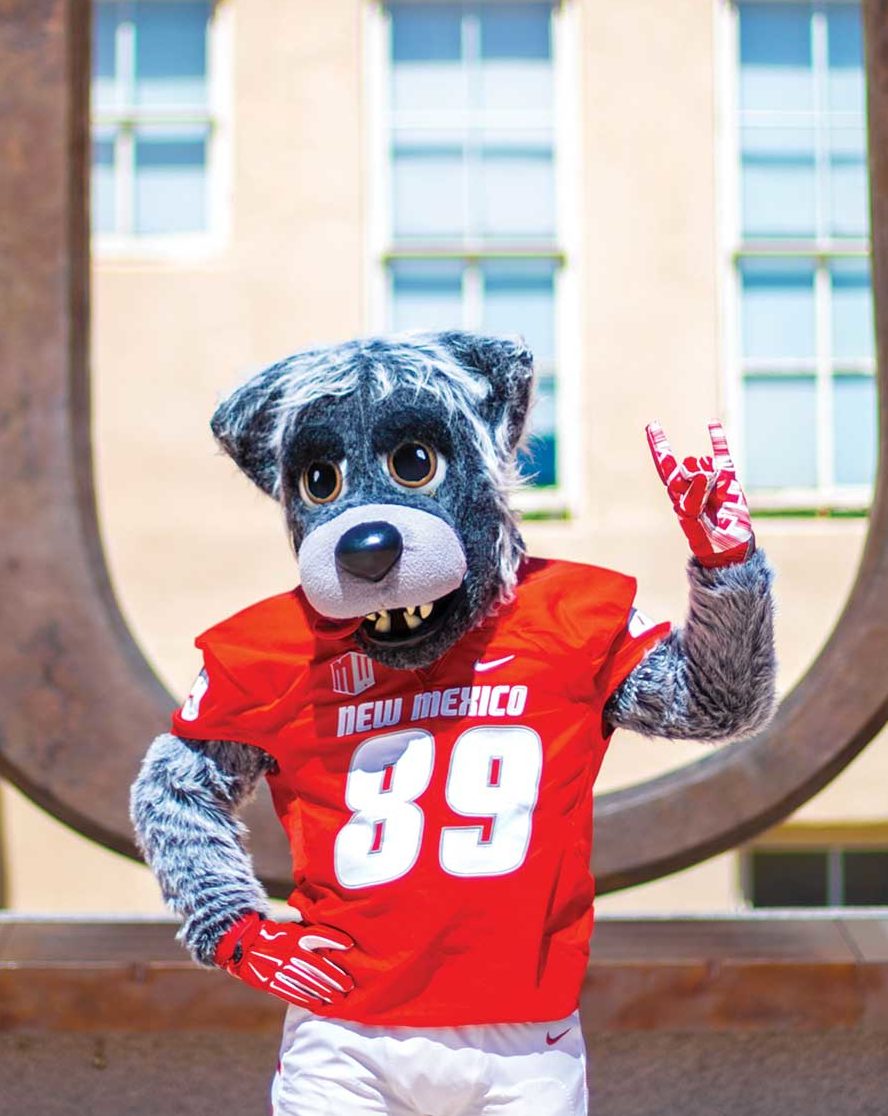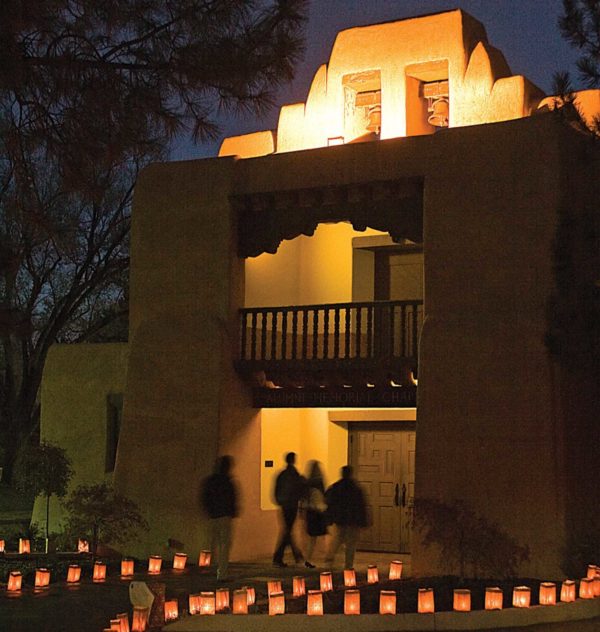 100 YEARS OF LOBOS
2020 marked the 100th year since the adoption of the Lobo as The University of New Mexico's mascot. UNM has since created "Lobo Louie" and "Lobo Lucy" who are part of the University's spirit program and can be spotted at athletic and University events. For 100 years graduates from UNM continue to carry on our mission of what it means to be a Lobo, in our community and all over the world.
HANGING OF THE GREENS
Dating back to the 1930's, Hanging of the Greens is a time honored holiday tradition at UNM. The campus is beautifully illuminated by more than 13,000 luminarias. The community gathers to carol with Santa, Mrs. Claus, Lobo Louie and Lucy, while walking to University House to present President Stokes with a holiday wreath.
RED RALLY
Every year, on the Thursday before the Lobos vs. Aggies football game, students gather on Johnson Field to burn a 25-ft. tall Aggie. It was rated as one of Sports Illustrated's "102 Things You Have To Do Before You Graduate" college events. With up to 3,000 students in attendance, musical performances by the Spirit Marching Band, the Football team and local DJ's—it's one of the largest annual events on campus.