The Lobo Life is every experience a Lobo can have beyond being a student, exploring what makes the community at The University of New Mexico so special. This is for the untamed side of every Lobo. This is for the students who want to make the most of their four-or-so years here. The Lobo Life was founded to create a place to showcase all of the experiences that bring us together while pushing us out of our comfort zones. It's a community for those who love the outdoors, those who live for culture, those who seek out the best new food around town, and those Lobos who are chasing a sense of adventure.
The Lobo Life exists as a community for UNM students to share their adventures with others, to find friends with which to share in adventures and to discover all this state has to offer. Join by following @TheLoboLife on Instagram and sharing your adventures with #thelobolife for a chance to be featured. If you'd like to become an explorer, attend one of our meetings or adventures (email us lobolife@unm.edu or connect with us on Instagram for those details).
RENT EQUIPMENT FOR YOUR NEXT ADVENTURE
The Outdoor Rental & Resource Center, located in Johnson Center is your one-stop-shop for everything outdoors. Whether you need to rent outdoor equipment or need help planning a day trip to a multi-week adventure, the experienced staff at the center can assist you.
visit.unm.edu/recreation
TOP 10
ADVENTURES WITHIN AN HOUR DRIVE FROM CAMPUS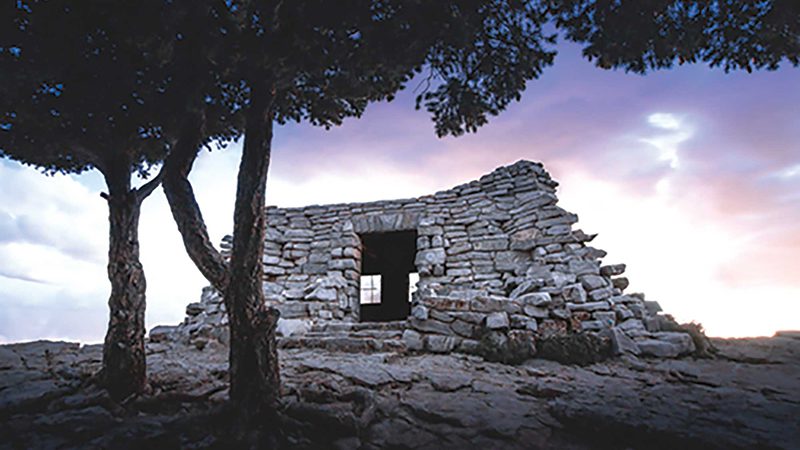 1. KIWANIS CABIN
According to the United States Department of Agriculture, the cabin was built as an inclimate weather shelter for the trail crews that worked to bring us Sandia's 28 hiking trails that are now used and loved by many. Its location on the western facing side of the mountain makes it the ideal place to watch the sunset over Albuquerque!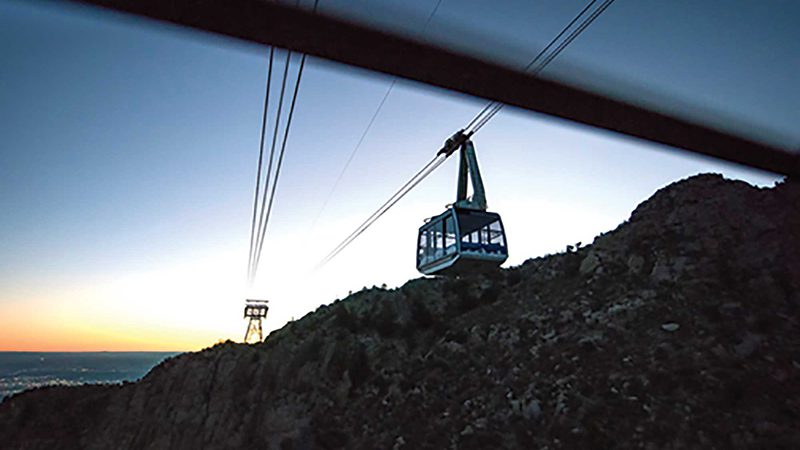 2. SANDIA PEAK TRAM
Climbing over a mile up the steep western face, the Sandia Peak Tram is the longest aerial tram in the United States and boasts some of the best views of any tram in the world. The ride runs about 15 minutes over three towers, while the car you ride in offers views looking down into the deep ravines hundreds of feet below. The tram is the best way to see the Sandias, especially getting to the top to witness the NM sunset!
3. PADDLING THE RIO GRANDE
Coursing through the entire Land of Enchantment, the Rio Grande is a familiar river to New Mexicans. Because of the vast amount of land it spans, there are a multitude of ways to experience the scenic waterway. One of the most fun and relaxing ways is to kayak with an outfitter. Our favorite is Quiet Water Paddling Adventures as they're a 20 minute drive from campus, but there are many outfitters to choose from!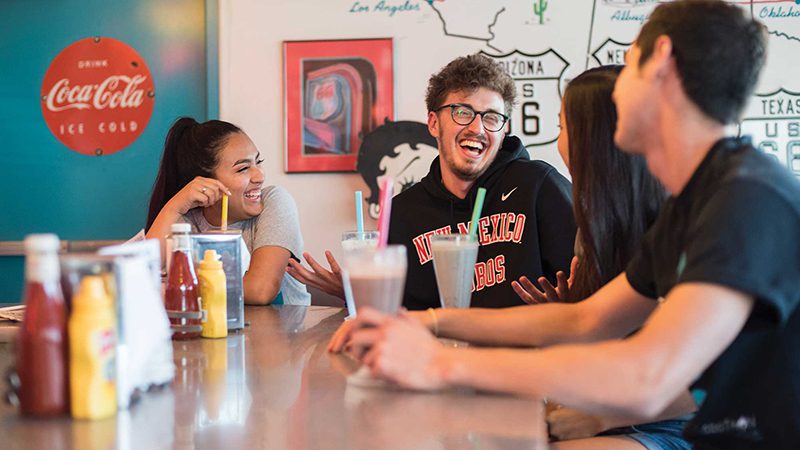 4. 66 DINER
Just a few blocks west down Central Ave from campus, you'll find the 66 Diner. Named after and located on the famous old Route 66, the 66 Diner is brimming with nostalgic paraphernalia from decades gone by, with food that's just as classic. From the iconic milkshakes that come in every variety imaginable to the usual hallmarks of an American Diner, the menu offers a wide variety of mouthwatering meals!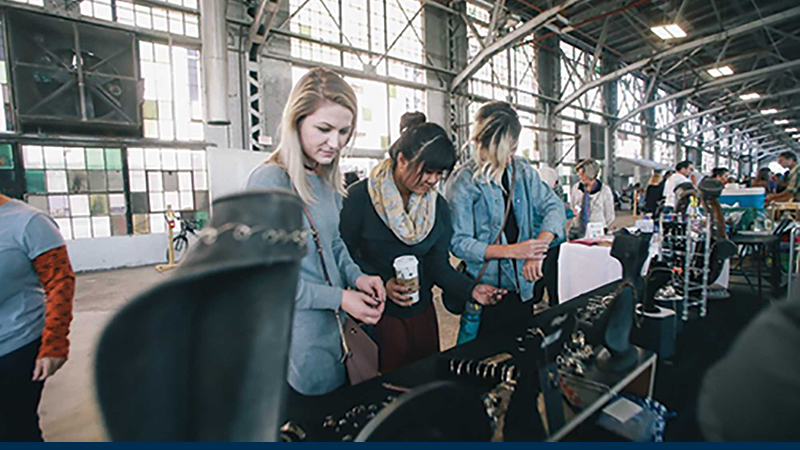 5. THE RAILYARD MARKETS
The Albuquerque Railyards Market is a weekly event through summer and fall that draws growers, brewers, artists and more together to share with the community what it is they love to do. Shopping for jewelry, fresh produce or simply enjoying a coffee with the sights are just a few of the things you can do here!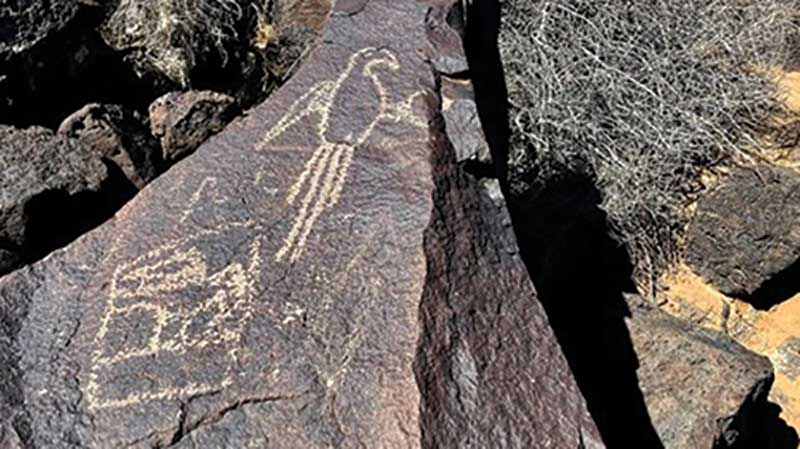 6. PETROGLYPH NATIONAL MONUMENT
(photos from NPS)
Petroglyph National Monument is a 15 minute drive from campus and is one of the largest petroglyph sites in North America. These rock carvings are estimated to be 400-700 years old and offer a glimpse into New Mexico's past. Along with the petroglyphs, there are also several fun hiking and walking trails that offer an easy escape from the city!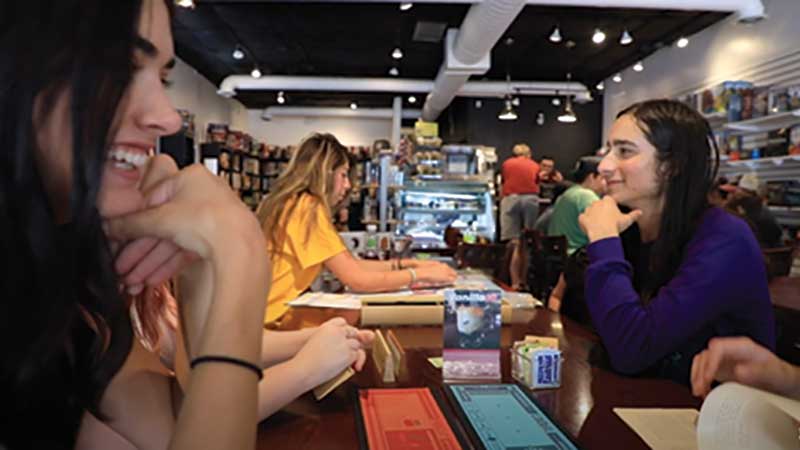 7. EMPIRE BOARD GAME LIBRARY
Empire Board Game Library is the perfect place to kick back, relax, and spend a few hours in another world. Just a short walk from campus in Nob Hill, cozy up and battle out who the true meme queen or king is, who can best rule ancient Egypt, ward off some zombies, and more. Let's not forget to mention the incredible food and drink options to keep you feeling satisfied throughout your game!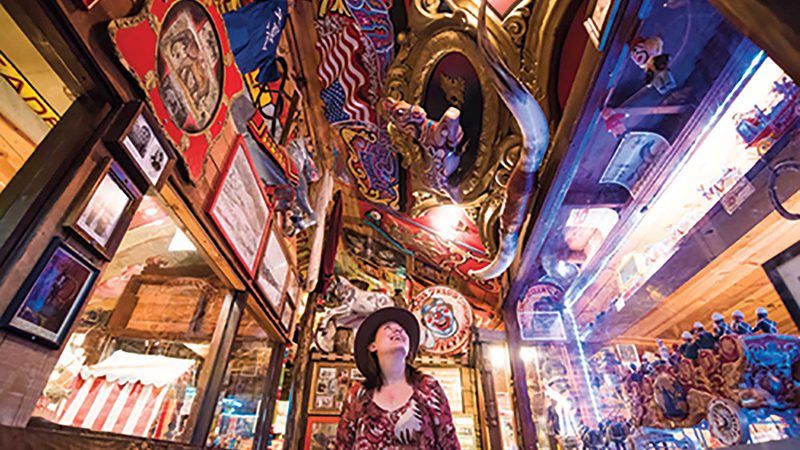 8. TINKERTOWN
Reminiscent of a life-size Where's Waldo page, Tinkertown's enormous and eccentric collection of hand carved faces and figures gaze out in sheer wonderment at curious museum-goers. Explore the surprises within the winding 22 museum rooms constructed of more than 50,000 glass bottles, while Otto the one-manband, a captivating and rare machine that reads a music roll and plays the accordion and drum, permeates the space with music. This living museum, home to Ross Ward's 30 years of passionate tinkering, is a wonderland waiting to be explored!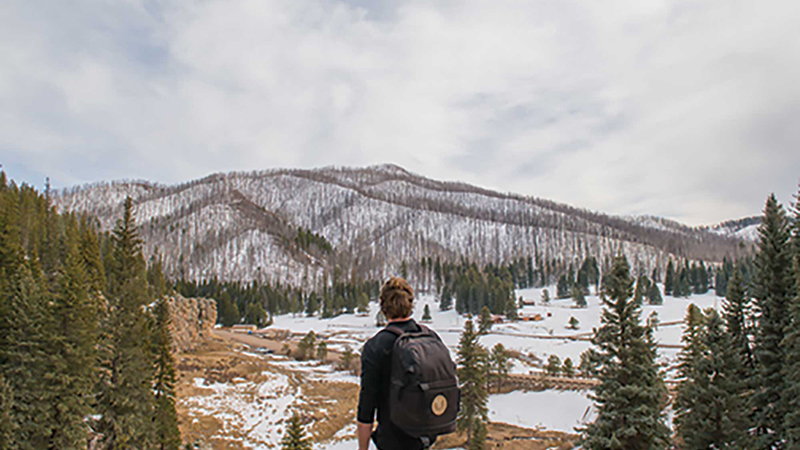 9. JEMEZ MOUNTAINS
From Fenton Lake to Jemez Falls, the Valle Caldera to the many Hot Springs—Jemez is full of incredible natural wonders waiting to be explored. Across the Jemez Mountains are several locations for day hikes varying in length, many of which have hot springs or waterfalls at their ends. It's best to just go with a few spots in mind and follow the road wherever it may take you!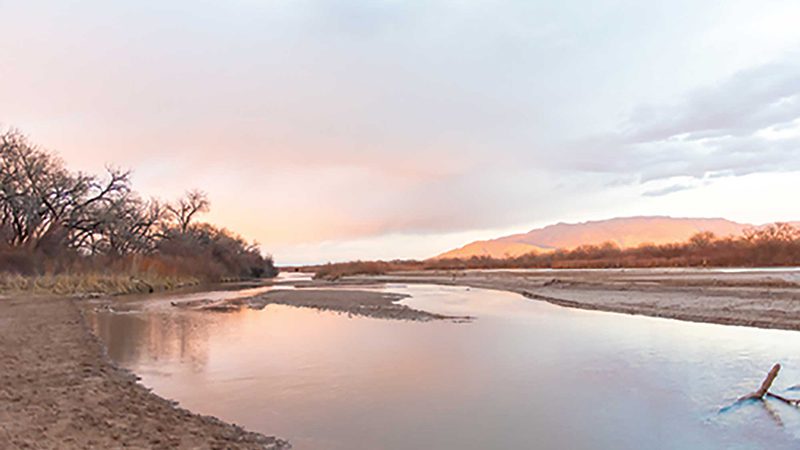 10. PASEO DEL BOSQUE TRAIL
As one of Albuquerque's premiere multi-use nature trails, you'll find over 16 miles of walking, running and biking paths that run parallel to the Rio Grande and pass through stunning nature reserves. People who meander along the trail often encounter eagles, great blue herons, porcupines, turtles and a multitude of other wildlife species. It's no wonder this is a favorite activity for locals and visitors alike!