On our beautiful 350-acre main campus, there are more than 100 buildings and points of interest. Here are some notable sights you won't want to miss during your visit. To learn about our guided campus tours, spotlight visits, and events, visit unlv.edu/admissions/visits.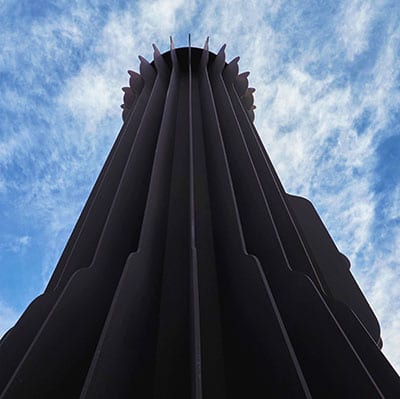 Lee Pascal Memorial Rose Garden
The garden, which showcases "Show Biz" roses, was founded by local businesswoman and philanthropist, Elaine Wynn, in honor of her mother, Lee Pascal. This beautiful spot on campus has been designated an arboretum by the state of Nevada. Fewer than 10 percent of national college campuses hold this unique distinction.
Flashlight
The landmark Flashlight sculpture is a favorite meeting place in the Performing Arts Center plaza between Judy Bayley Theatre and Artemus W. Ham Concert Hall. Constructed by internationally known artists Claes Oldenburg and Coosje van Bruggen, the sculpture represents the flashlights used by ushers to guide patrons to their seats during performances.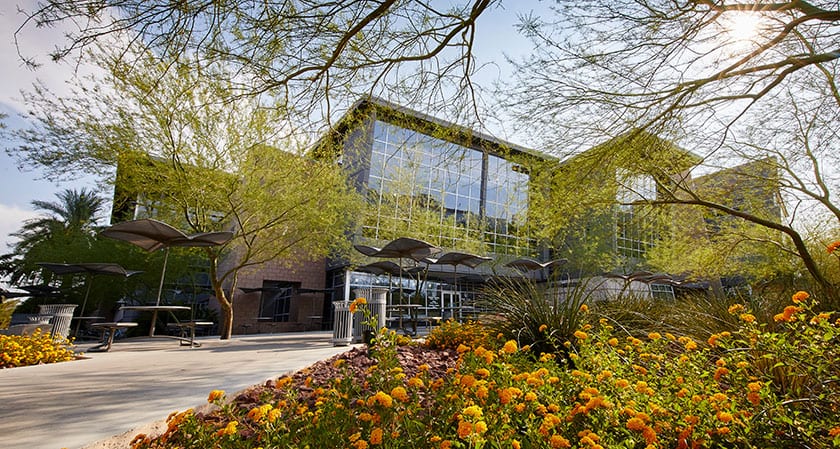 8-Bit Esports is UNLV's Collegiate esports organization and represents the Rebels at national competitions. At the first-ever Mountain West Esports Showdown on March 10, 2018, UNLV's esports team defeated Boise State by winning two of three events – Overwatch and League of Legends – to win the championship.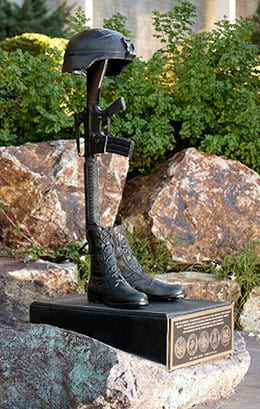 Student Recreation & Wellness Center
This 184,000 square feet facility easily accommodates cardio equipment, circuit training machines, and free weights; a bike repair shop; outdoor rental equipment; two pools and spa, basketball and racquetball courts; and an indoor track. The SRWC offers over 130 recreational sports leagues, outdoor adventure trips, group exercise classes, personal fitness training, and much more! Also included here are valuable student resources such as the Student Health Center & Pharmacy, Counseling & Psychological Services, and a School of Dental Medicine clinic.
Veterans Memorial
Sponsored by the UNLV Student Veterans Organization, the Veterans Memorial honors Las Vegas and UNLV service members from all wars and conflicts. UNLV is consistently named a Military Friendly School by G.I. Jobs Magazine.
Pida Plaza
Located outside of the Student Union, this plaza is a memorial to late Rebel, Valerie Pida. It serves as a central location for students to gather together to enjoy outdoor events and activities.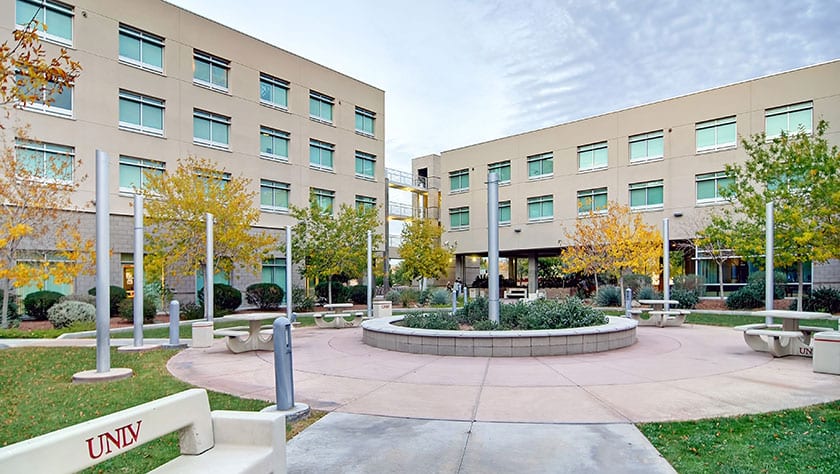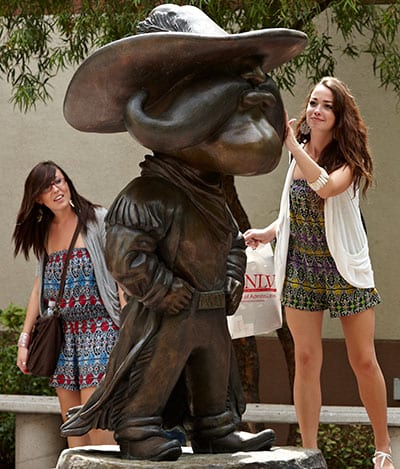 Dayton Complex
Reserved exclusively for first-year students, Dayton Complex offers double and triple room configurations. This complex, like all campus housing, features wireless internet, premium cable TV, social and game lounges, in-building laundry, and much more. Optional special-interest floors at Dayton include the hospitality floor and honors floor.
Hey Reb! Statue
Created in 2007 to celebrate the university's 50th anniversary, the bronze Hey Reb! statue stands in front of the Richard Tam Alumni Center. In addition to being one of the most popular photo ops for campus visitors, it's a tradition to rub the sculpture's mustache before an exam for good luck!
Pioneer Wall
Dedicated in 2009, the Pioneer Wall serves as a legacy to the "pioneers" who helped establish the university. The wall was built using a portion of Maude Frazier Hall, the first building constructed on campus, which opened in 1957.