Life at UNLV extends far beyond the classroom – it's the friends you make, the bustling campus that surrounds you, and the adventures waiting to begin.
Student Union
Commonly referred to as the SU, the Student Union offers amenities for everyone; whether you need to grab a bite to eat, hold a meeting, or have some fun. From the food court to the game room and social lounges, the SU makes everyone's day on campus a little bit better. The student newspaper and offices of the student associations and government are housed here, too.
Clubs, Organizations & Government
UNLV has more than 385 student clubs and organizations that encompass a variety of different interests, activities, and beliefs. They range anywhere from social action organizations to sports clubs. Involvement in student government is also a great way to represent the voice of all students. Whatever your interest, UNLV has the organization to match.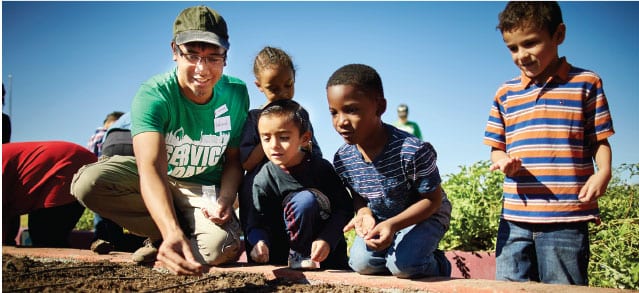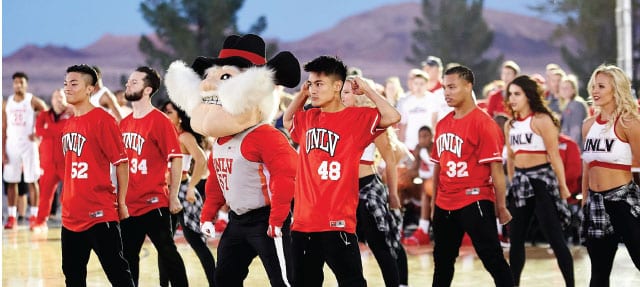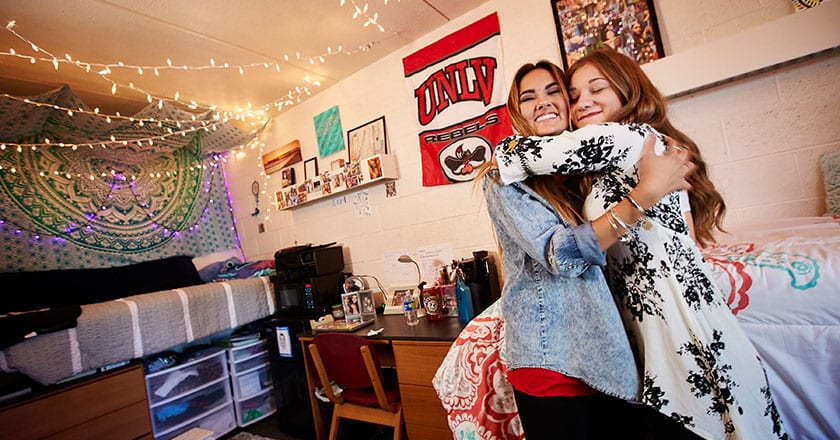 Housing
Living on campus maximizes your college experience. We offer a traditional housing experience in our residence halls, as well as apartment-style living in our student community tailored for upperclassmen. Live with students of similar interests, be close to campus resources, and learn in a safe and supportive environment.
Dining on Campus
Need a bite to eat? UNLV has you covered! Our buffet-style dining commons features everything from deli sandwiches and a delicious grill to salads and desserts. Our campus also offers a variety of retail dining options.
Retail Dining Options
William S. Boyd School of Law: Einsteins Bros. Bagels Express
Student Union: Jamba Juice, Panda Express, POD Market, Starbucks, Steak n' Shake, Soho Sushi Burritos, Subway, Taco Bell, and Wicked Eats
Lied Library: The Coffee Bean & Tea Leaf
Science & Engineering Building: Starbucks Sidewalk Cafe: Subway
Student Recreation & Wellness Center: Einstein Bros. Bagels and Greens to Go