UNLV offers more than 300 undergraduate and graduate majors, a world-class College of Hospitality, a Top 100 Law School, a School of Medicine, as well as the state's only School of Dental Medicine. Our many top-ranked programs have enhanced our reputation as one of the fastest-growing research institutions in the nation.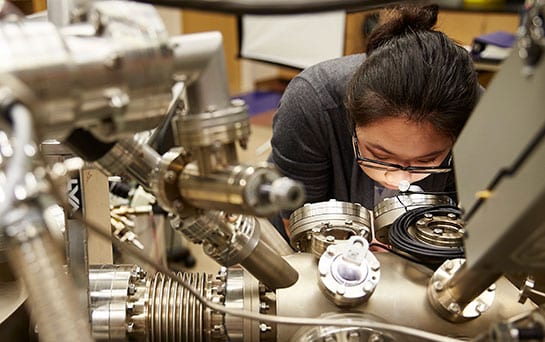 Howard R. Hughes College of Engineering
The College of Engineering is committed to programs that foster an environment of innovation. They provide students with hands-on learning and high-impact research opportunities. From propelling humankind into deep space, using nanotechnology to more efficiently clean solar panels, and making discoveries in soft robotics, our faculty is inspiring the next generation of technology entrepreneurs.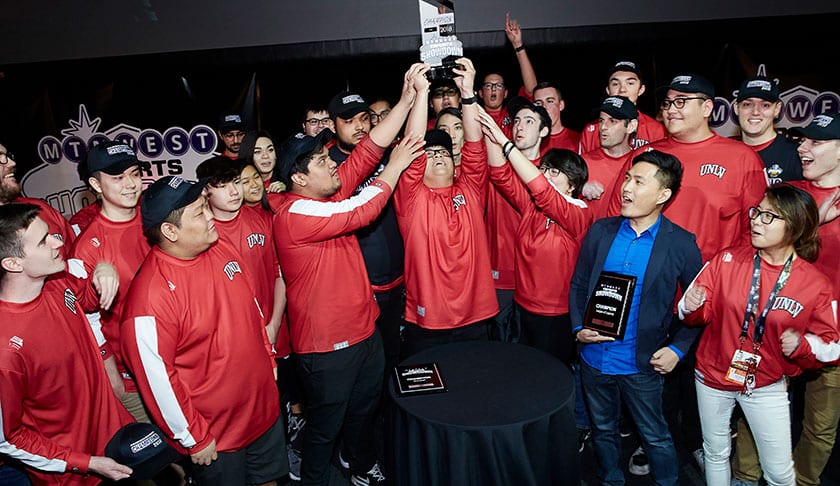 8-Bit Esports is UNLV's Collegiate esports organization and represents the Rebels at national competitions. At the first-ever Mountain West Esports Showdown on March 10, 2018, UNLV's esports team defeated Boise State by winning two of three events – Overwatch and League of Legends – to win the championship.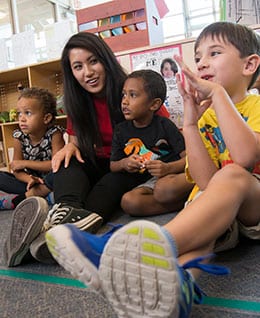 College of Education
The College of Education creates a community of educators that reflects the rich diversity of our city and state. Our programs, centers, and clinics are devoted to furthering education and best practices. Our faculty conducts research inspired by current educational situations. Our students graduate with the knowledge and tools needed to be effective leaders in their field.
Honors College
A small, selective college within UNLV, the Honors College was built for students who want more – more depth, more challenges, and more opportunities. Our programs enhance every major at UNLV with honors core courses and seminars that provide a dynamic and interactive environment. Our faculty push students to their highest academic level through thought-provoking seminars, creative curriculum, research opportunities, community service programs, and internships.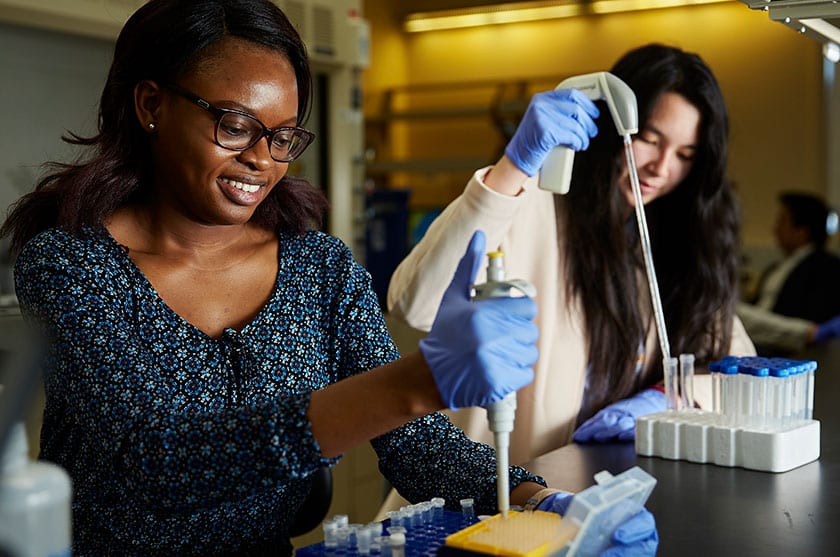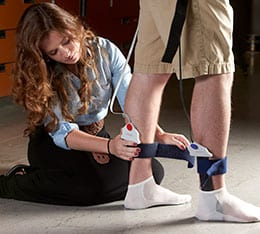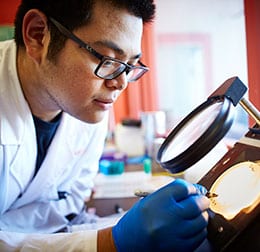 School of Integrated Health Sciences
Through our practice-driven curriculum, the School of Integrated Health Sciences promotes improved health and wellness practices. Our programs provide hands-on clinical practice and patient care, along with classroom instruction. This well-rounded approach provides students with the skills necessary to deliver top-notch care, whether that be in a hospital, in a lab, or on the field. Research opportunities available to students and faculty enable discoveries that advance the field of health care.
School of Public Health
Students and faculty at the School of Public Health strive to eliminate health disparities, prevent disease and injury, and improve the quality of healthcare facilities. Our programs prepare students to become well-equipped in public health and healthcare administration fields, with opportunities for research, mentorship, and career advancement.
College of Sciences
Discovery and education go hand in hand at the College of Sciences. Our faculty and students are at the forefront of science, conducting research in various fields, including nanotechnology, high-pressure science, renewable energy, nuclear materials, and seismic activity. Our programs provide engaging learning environments so students can go on to be researchers, private-industry employees, and health professionals.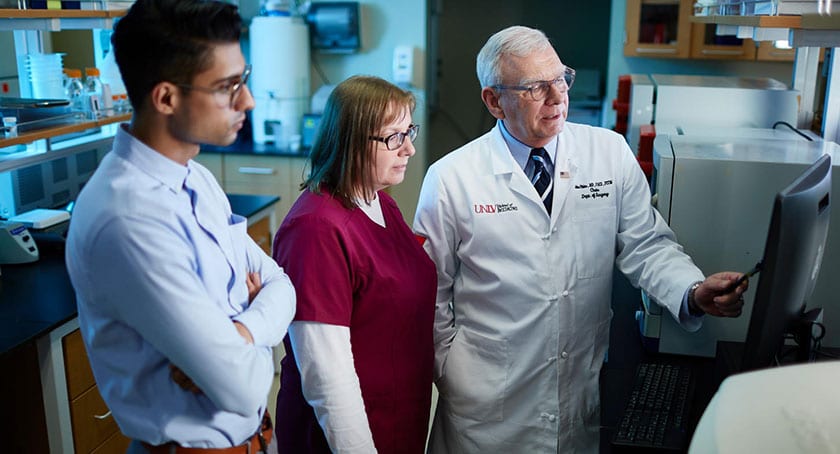 School of Nursing
For more than 50 years, the School of Nursing has educated nurses to meet healthcare needs in Nevada and beyond. Our students learn side by side with leading nurse educators, researchers, and practitioners from around the world. Through hospital clinical opportunities and hands-on experience with low- and high-fidelity manikins, students leave with the skills necessary to succeed in their field.
School of Dental Medicine
Providing a remarkable dental education while serving the oral health needs of Nevada residents, the School of Dental Medicine offers seven unique education and specialty programs, all dedicated to preparing leaders in the field of dentistry. Those admitted to our pre-doctoral program receive intense hands-on training in our simulation center, community outreach programs, and general practice clinics.
School of Medicine
As part of our initiative to create a world-class academic medical center, the School of Medicine focuses on excellence and innovation in medical education, patient care, and research. The school is preparing Nevada's future physicians with the most advanced knowledge, treatments, and technologies while serving the healthcare needs of our diverse urban community.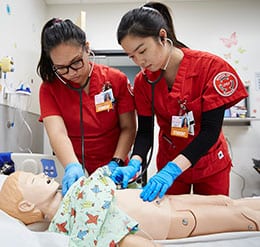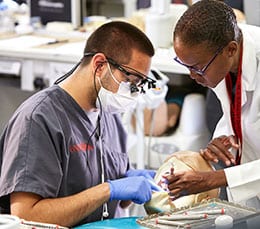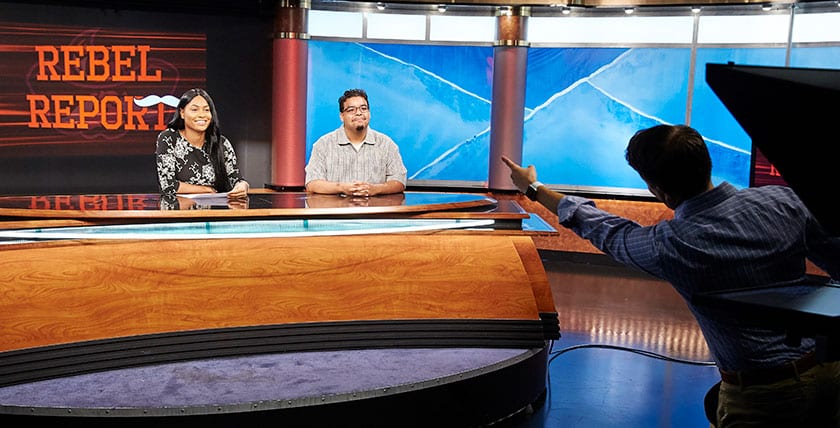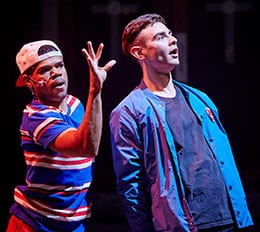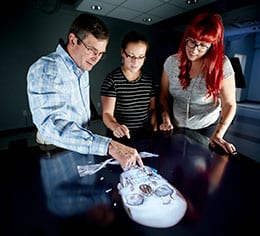 Greenspun College of Urban Affairs
The College of Urban Affairs focuses on making a positive change in society. They help develop socially conscious citizens who directly impact the community. By collaborating with civically engaged faculty, working closely with public-private partnerships, and participating in research, students find solutions that sustain and improve urban communities.
College of Fine Arts
UNLV has a rich tradition in the fine and performing arts. After all, that's what people expect in the city known as the Entertainment Capital of the World. In Las Vegas, students can explore their passions in a vibrant setting while inventing their artistic style and honing their craft. Our alumni have been featured in galleries, at festivals, on stages, and television.
College of Liberal Arts
As the largest academic college at UNLV, the College of Liberal Arts offers a well-rounded education in the humanities, social sciences, and interdisciplinary studies. With a diverse range of curriculum, students graduate with the ability to approach challenges and situations from an interdisciplinary perspective.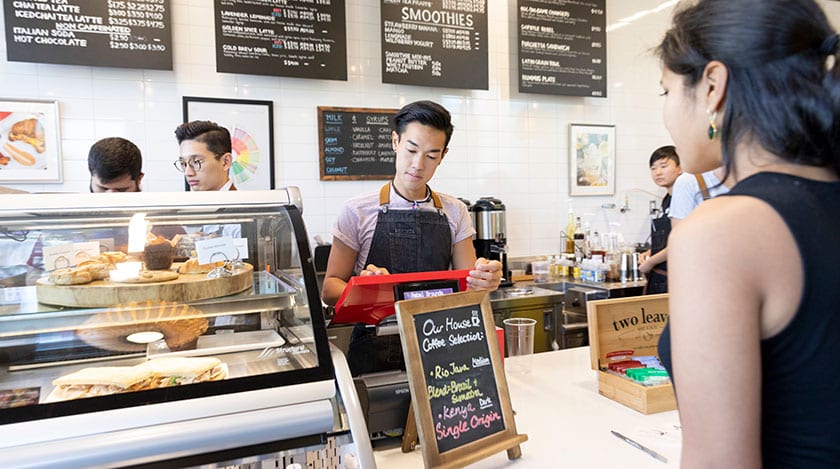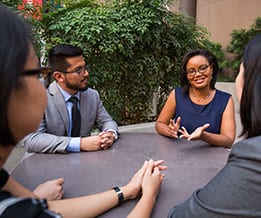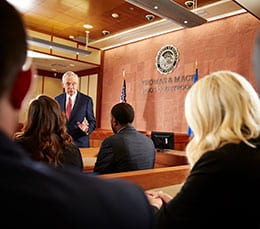 William F. Harrah College of Hospitality
The College of Hospitality is among the top hospitality programs in the world, and it's not hard to see why. Located blocks away from the Las Vegas Strip, students enjoy unparalleled access to the hotels and resorts that are shaping the industry. Our faculty members are internationally known experts, and our programs combine the right amount of classroom and work experience.
Lee Business School
Committed to cultivating leaders who will transform the future of business, Lee Business School provides students with the right resources and environment to help them learn and succeed. Our traditional classroom experiences, coupled with practical learning opportunities supply students with a fundamental understanding of how businesses of all sizes can impact the local community and the global economy.
William S. Boyd School of Law
The Boyd School of Law is dedicated to educating ethical and effective leaders. They provide students with real-world challenges, professional interactions, public clinics, and community service opportunities. We offer three juris doctor degree programs: a full-time day program, a part-time day program, and a part-time evening program. The school offers a Master of Laws (LL.M) in Gaming Law and Regulation and three dual degree programs: the J.D./MBA, J.D./M.S.W, and J.D./Ph.D.