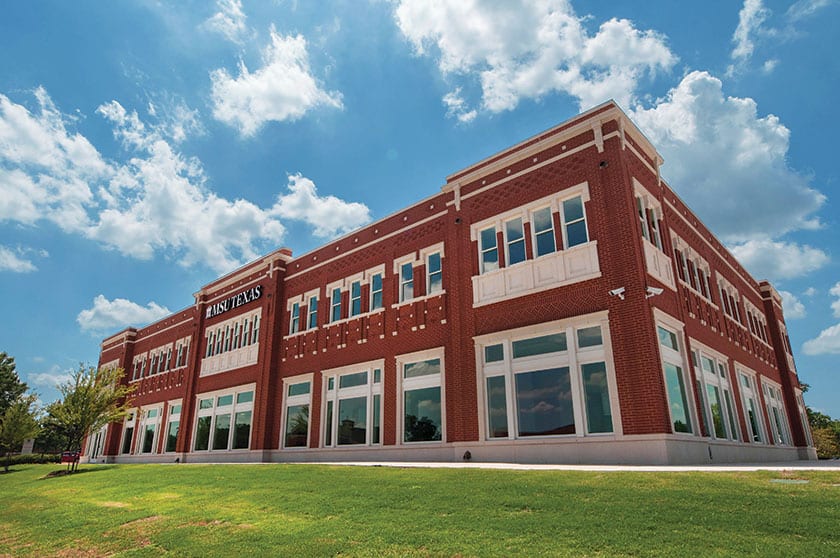 It's the Investment of a LIFETIME
If the traditional path to a bachelor's degree isn't a fit for your busy life, one of our selective, innovative completion programs will set you on the path for career advancement and provide you with the resources to Finish Strong.
Conveniently located in Flower Mound, Texas, our student learning center is designed as a resource to aid today's working adults as they complete their degrees — at both the bachelor's and master's levels. Our service and agreements with a number of community colleges also provide seamless transition from an associate to a bachelor's degree.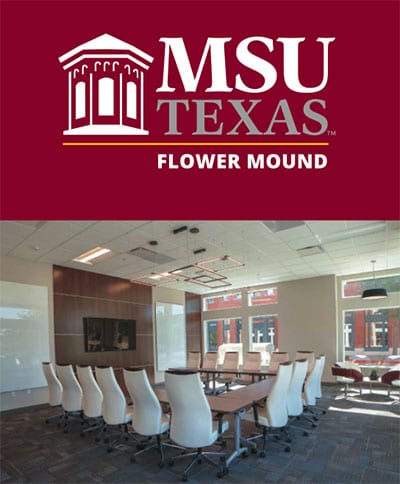 Bachelor's Degree Concentrations
BAAS with Business Minor
Criminal Justice (BAAS)
Human Services (BAAS)
RN Transition Program
Radiologic Sciences (RT to BSRS)
Respiratory Care (RRT to BSRC)
Teacher Education (EC-Grade 6)
ONLINE Master's Degree
Concentrations
Business Administration
Counseling (Clinical Mental Health)
Education
Human Resource Development
The courses at MSU Flower Mound come in a variety of formats: online, traditional, and blended (online/traditional). The Nursing, Respiratory Care, and Radiologic Sciences programs are fully online.
For more information visit, msutexas.edu/flowermound.