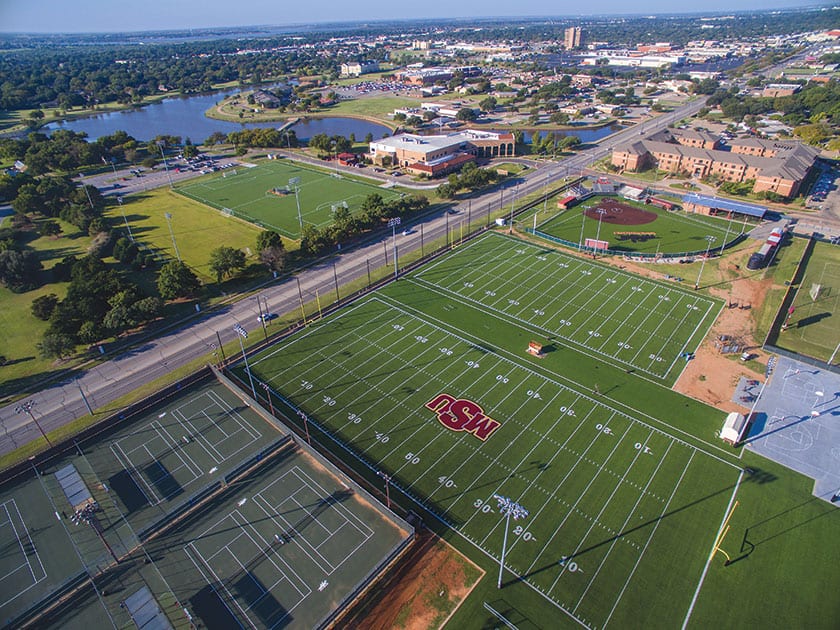 In 21 years as a member of NCAA Division II, the Mustangs have claimed 12 regional championships, 109 conference titles, and an individual national champion. Midwestern boasts 88 NCAA postseason appearances from 11 different programs as an NCAA Division II member. The Mustangs compete in the Lone Star Conference.
NCAA DIVISION II ATHLETICS
WOMEN's
Basketball
Cross Country
Golf
Soccer
Softball
Tennis
Track
Volleyball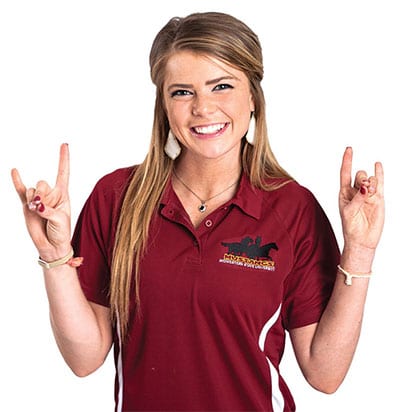 THE MUSTANGS SIGN
Bend your middle and ring fingers and press to your thumb to form the head of the mustang.  Keep your index and pinkie fingers straight for the ears. And there you have the official Mustangs sign!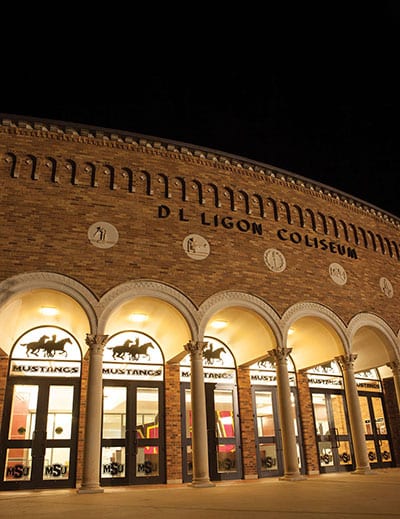 You have to be there to experience it!
DOME MAGIC
Home of the MSU Mustangs