Here, you'll go beyond the classroom to solve tough problems and do work that matters.
16:1
student-to faculty ratio
50 STATES and
60 COUNTRIES
2/3
of U of I undergraduates participate in hands-on research
in the West for Public Universities
—U.S. News & World Report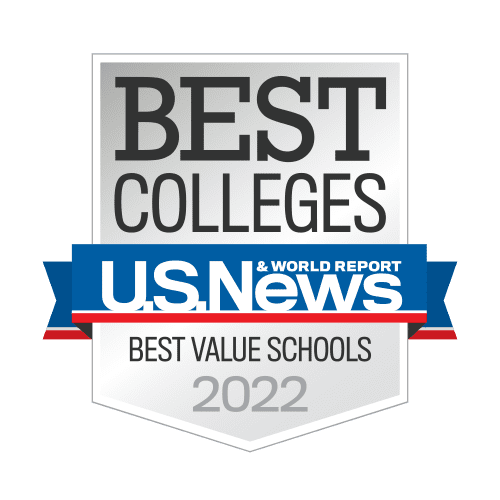 With over 100 undergraduate majors to choose from, you'll explore and grow your passions. You'll carve a new path, and some of the world's best minds will guide your way. You'll have big ideas and achieve great things.
Accounting*
Advertising*
Agricultural Economics
Agricultural Education
Agricultural Science, Communication and Leadership*
Agricultural Systems Management*
Animal and Veterinary Science
Anthropology*
Apparel, Textiles and Design*
Applied Music*
Architecture*
Art*
Biochemistry*
Biological Engineering
Biology*
Biotechnology and Plant Genomics*
Broadcasting and Digital Media*
Business Economics
Career and Technical Education
Chemical Engineering
Chemistry*
Child Development
Civil Engineering
Communication*
Computer Engineering
Computer Science*
Conservation Biology
Criminology •
Crop Science*
Cybersecurity
Dance*
Early Childhood Education
Ecology and the Ecosystem Science
Economics*
Electrical Engineering
Elementary Education
English*
Entomology*
Environmental Design
Environmental Science •
Environmental Soil Science
Exercise, Sport, and Health Sciences
Family and Consumer Sciences
Film and Television*
Finance
Fire Ecology and Management*
Fisheries Science*
Food and Nutrition
Food Science*
Forest Nursery Management and Technology**
Forest Operations and Technology**
Forest and Sustainable Products*
Forestry*
French*
General Studies •
Geography*
Geological Sciences
Global Disease Ecology
History* •
Horticulture and Urban Agriculture
Human Development and Family
Studies
Industrial Technology
Interdisciplinary Studies*
Interior Architecture and Design*
International Studies*
Journalism*
Latin-American Studies
Management and Human Resources •
Marketing* •
Mathematics*
Mechanical Engineering*
Medical Sciences
Microbiology*
Modern Language Business
Music Education*
Music: Business
Music: Composition
Music: Performance
Nutritional Sciences
Operations and Supply Chain Management
Organizational Sciences
Philosophy*
Physics*
Political Science*
Psychology* •
Public Relations*
Rangeland Ecology and Management*
Recreation, Sport and Tourism Management •
Secondary Education
Sociology*
Spanish*
Statistics*
Studio Art and Design
Sustainable Food Systems*
Theatre Arts
Virtual Technology and Design
Water Science and Management*
Wildland Fuel and Fire Technology**
Wildlife Sciences*
AIST: American Indian Studies Program
CAMP: College Assistance Migrant Program
Diversity Scholars Program
PGA: Professional Golfers' Association Golf Management Program
ROTC: Army, Air Force, Navy and Marines
UHP: University Honors Program
WWAMI: Washington, Wyoming, Alaska, Montana, Idaho Medical Education Program
WIMU: Washington-Idaho-Montana-Utah Regional Program in Veterinary Medicine
Pre-medical and Pre-professional
Pre-applied psychology
Pre-athletic training
Pre-chiropractic
Pre-dental
Pre-dietetics
Pre-doctor of allopathic medicine (MD)
Pre-doctor of osteopathic medicine (DO)
Pre-law
Pre-medical lab scientist
Pre-nursing
Pre-occupational therapy
Pre-optometry
Pre-pharmacy
Pre-physical therapy
Pre-physician assistant
Pre-podiatric medicine (DPM)
Pre-public health
Students may pursue pre-medical and pre-professional studies through a variety of majors. Make sure to take advantage of our outstanding pre-health and pre-law advising.
* Also available as a minor.
• Online undergraduate degree offered.
** Associates.