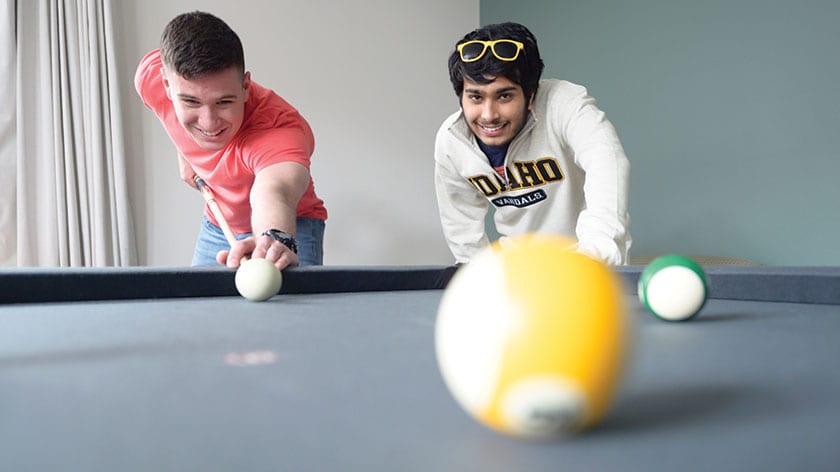 CAMPUS LIVING
Eat, sleep and live.
34
Greek letter organizations, 26 with on-campus housing
13
on-campus dining options
Get the college experience you've always dreamed of at U of I. Picture yourself waving to friends as you pass between classes on the sprawling Administration Lawn; meeting for a group project with a fresh cup of coffee in hand at the Commons, the university's social hub; laying in the grass soaking up warm rays of sunshine; staying in with your buddies for a movie night at a residence lounge.
Whether you choose to live at a residence hall, fraternity or sorority, living on campus is an unforgettable experience. It puts you at the center of the action, close to great dining choices like The Hub, Qdoba and Chick-fil-A.