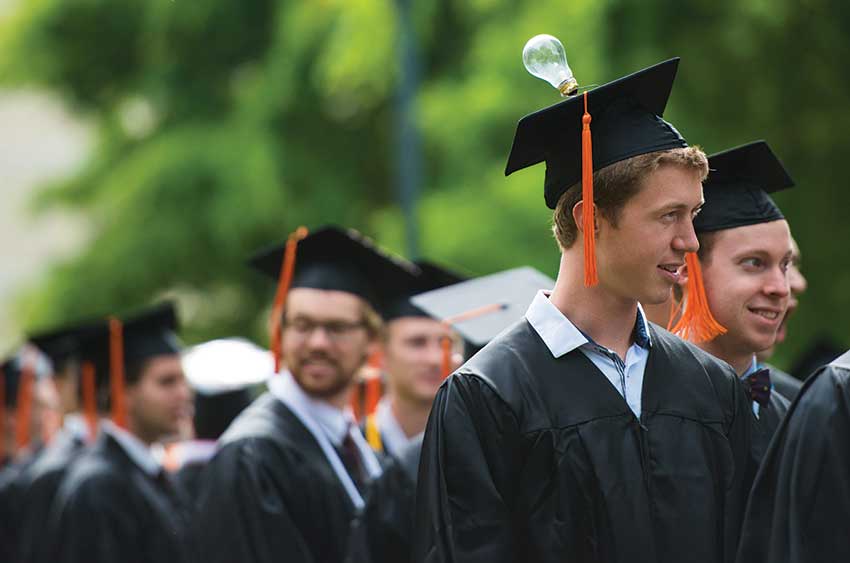 Our alumni do great things, near and far.
Oregon State's enduring legacy is the 210,000 alumni who go on to make a positive difference in their communities and beyond.
Linus Pauling '22 is the only recipient of two unshared Nobel Prizes — for chemistry in 1954 and peace in 1962. Pauling's research on micronutrients and human health continues at the Linus Pauling Institute, which is located in the university's science building that also bears his name.
Douglas Engelbart '48 helped shape the way people use technology, inventing the computer mouse and developing the concept of email.
Jensen Huang '84 is co-founder, president and CEO of NVIDIA, whose graphics processors can be found in everything from cell phones to gaming consoles to NASA workstations. He was named Fortune's Businessperson of the Year in 2017.
Baseball hero Darwin Barney was one of just a handful of players on both the 2006 and 2007 Beaver championship teams. The second baseman was drafted by the Chicago Cubs in 2007 and has also played for the Los Angeles Dodgers and Toronto Blue Jays.
Before Dick Fosbury '72, track and field high jumpers never used to land on their backs. Dick changed that forever when he invented the "Fosbury Flop," a back-first high jump technique that landed him a gold medal in the 1968 Summer Olympics.
Visual effects art director and production designer Harley Jessup '76 has won an Oscar, an Emmy and an Annie (for animation). His movie credits include "Ratatouille," "Monsters, Inc.," "The Hunt for Red October," "Innerspace" and "James and the Giant Peach."
Bernie Newcomb '65 cofounded E*TRADE, one of the first internet stock-trading companies.
Chris Johns '75 and Dennis Dimick '73 share stories from around the world as chief content officer and executive editor, respectively, of National Geographic.
Terry Baker '63 won the Heisman Trophy in 1962 and is currently a Portland-based attorney.
NASA astronaut and chemical engineer Donald Pettit '78 completed two six–month missions aboard the International Space Station.
<strong>Tim Leatherman '70 invented the versatile Leatherman line of multi-tools and knives.
Nabilah Al-Tunisi '82 is the head engineer for the $25 billion refinery and petrochemical plant Saudi Aramco, the world's largest oil company.
Mike Rich '82 is the screenwriter behind movies including "Secretariat," "Radio," "The Rookie" and "Finding Forrester."
John Young '53 was president and CEO of Hewlett-Packard from 1978 to 1992.
Gail Kimbell '82 was the first woman to head the U.S. Forest Service.
Leonard Shoen '43 founded the U-Haul moving company in 1945.
Darlene Hooley '61 served in the U.S. House of Representatives from 1997 to 2009.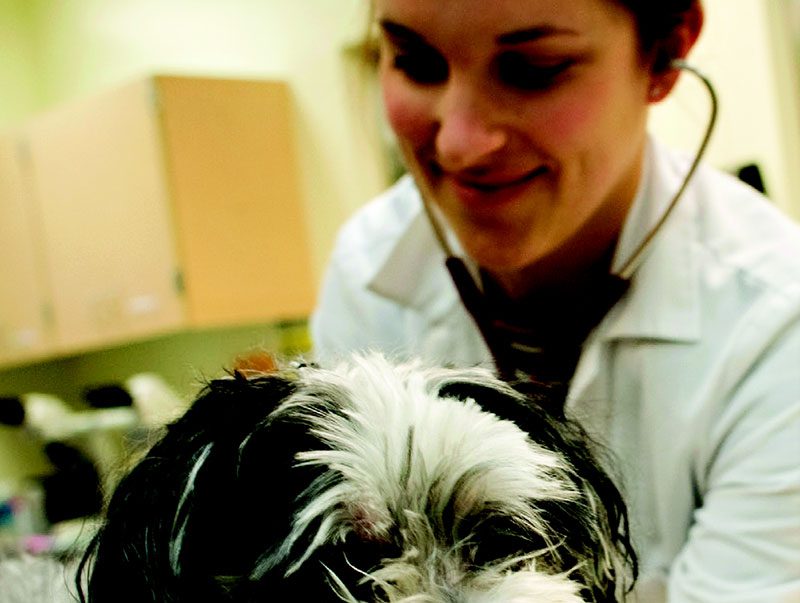 Top students, top salaries.
Want the best mid-career salary in Oregon?
Our graduates have it.
PayScale Inc. found that Oregon State alumni earn more at mid-career, $110,000 on average, than graduates from any other public university in Oregon.
And we attract top students who are ready to work hard and National Merit award winners, 50 recipients of the OSU Presidential Scholarship, 487 new Honors College students, and 292 who ranked


Great numbers, great futures.
Our graduates pass the test.
90% of our engineering students pass the Fundamentals of Engineering exam, compared to the national average of 79%.
100% of our nutrition students pass the American Dietetic Association exam, compared to the national average of 79%.
Our exercise science students' pass rate on the National Athletic Training Association exam is 100%, compared to the national average of 89%.
91% ranking Oregon State among the top 20% of all professional programs.
98% of our veterinary medicine students pass the North American Veterinary Licensing Exam.
65% of our pre-medical students were accepted to medical schools across the country, including Oregon Health & Science University, Brown University, Johns Hopkins University, University of Washington, Yale University, University of Wisconsin and others.