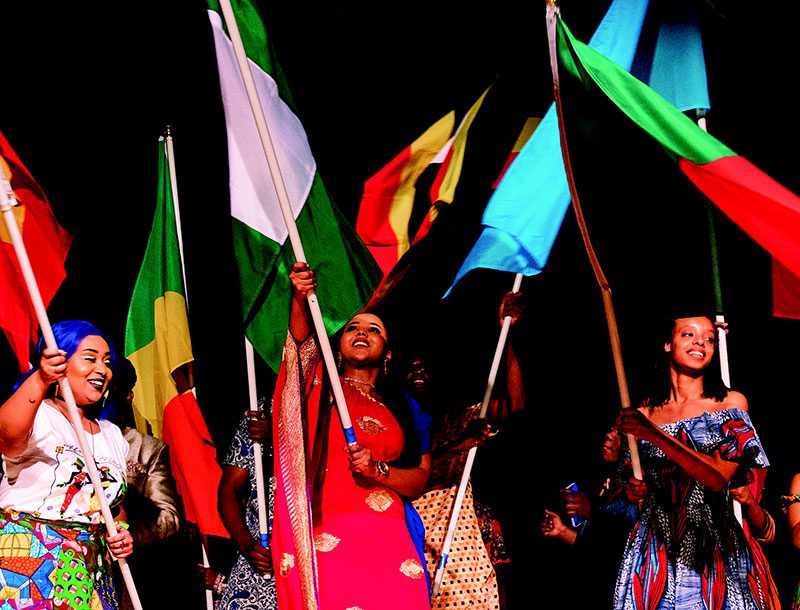 WHOEVER YOU ARE. WHEREVER
YOU COME FROM. YOU BELONG.
In every area of student life, it is our goal to build an inclusive, equitable and just community that celebrates diversity and values the unique contributions of every person. Our Cultural Resource Centers are one way we live out this goal. We encourage you to visit!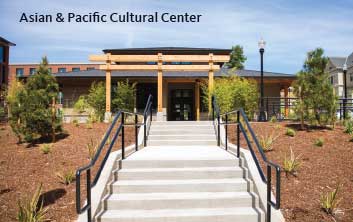 Asian & Pacific Cultural Center
Surrounded by red brick buildings, the Asian & Pacific Cultural Center stands out as a shining example of Asian architecture, featuring an unpainted wood exterior, exposed beams and bamboo landscapes. Inside is a thriving community of students, staff and faculty who unite around the Asian and Pacific Islander experience.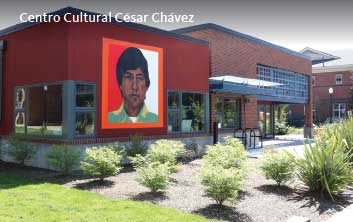 Centro Cultural César Chávez
Known colloquially on campus as the Centro or the 4Cs, the Centro Cultural César Chávez helps students of Chicanx, Latinx and Mestizx backgrounds celebrate their culture and heritage during their university years, as well as advocate for Latinx rights in Oregon and beyond.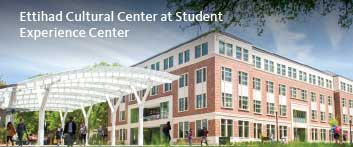 Ettihad Cultural Center
The Ettihad Cultural Center serves as a platform for students from various backgrounds to bond over the commonalities that bring us together. In Arabic, Ettihad means "united," "together," "joined as one," signifying the cultural center's dedication to unity and respect across cultures and identities. Special emphasis is given to students coming from central, southern and western Asia, as well as northern Africa.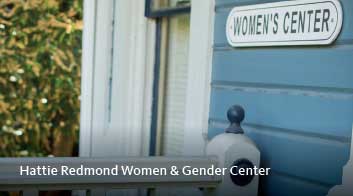 Hattie Redmond Women and Gender Center
The Hattie Redmond Women and Gender Center provides space for dialogue and action surrounding women's issues on campus, in Oregon and around the world. Hosting an open community of changemakers, the center generates advocacy, resources and opportunities for all who desire equality for women on the basis of gender.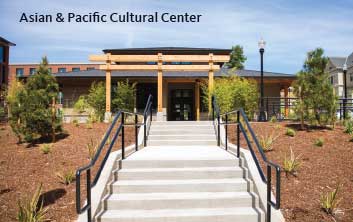 Lonnie B. Harris Black Cultural Center
Named for the first director of Oregon State's Educational Opportunities Program, the Lonnie B. Harris Black Cultural Center has for more than 40 years carried out its mission to build community, promote racial understanding and enrich the quality of campus life for African and African American students both on campus and across the state. Truly, it is the beating heart of the Black experience at Oregon State.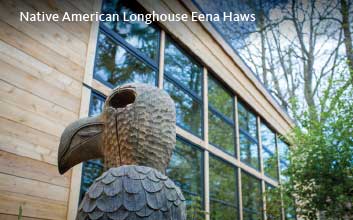 Native American Longhouse Eena Haws
Oregon State University is located in the traditional territory of the Marys River or Ampinefu band of the Kalapuya. They were forcibly removed in 1855 by the federal government to what are now the Grand Ronde and Siletz reservations.
The Native American Longhouse Eena Haws — "Beaver House" in the Chinuk Wawa language — creates a sense of home and community for the indigenous people of the Americas and Pacific Islands by simultaneously deconstructing the impacts of colonization on indigenous identities and protecting the rights of indigenous people. The center also educates students and visitors about the region's tribes.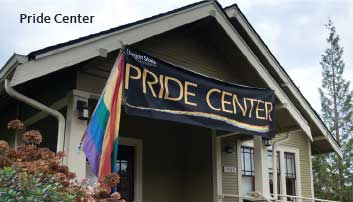 Pride Center
The Pride Center is a welcoming, affirming community for lesbian, gay, bisexual, transgender, queer, questioning, intersex and asexual students at Oregon State. The Pride Center is also a safe space for members to explore their sexual orientation and gender identity in an open and nonjudgmental atmosphere, as well as participate in education and advocacy around Corvallis.
We aspire to create an inclusive community, where every person feels valued and supported. Learn more about OSU's commitment to diversity at dce.oregonstate.edu.