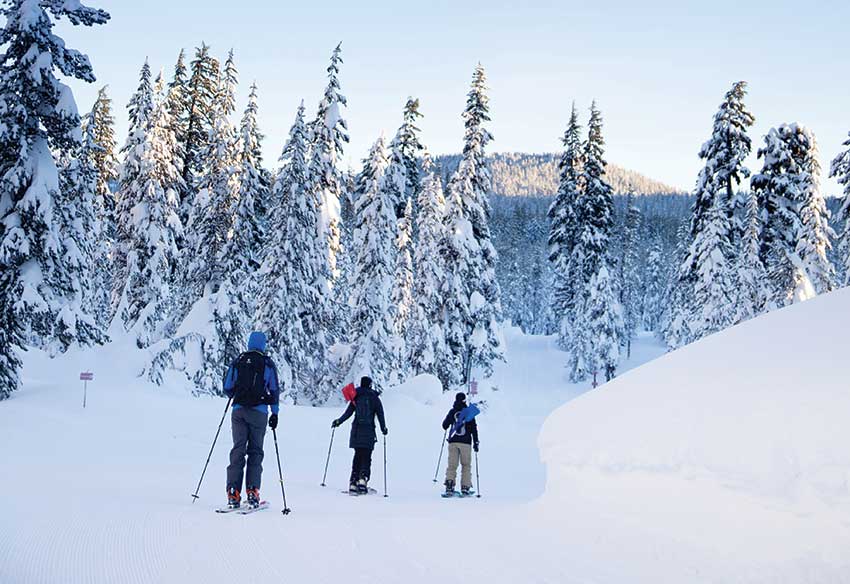 OSU-Cascades:
small campus, big ideas
Nestled within Central Oregon's captivating forests and rivers you'll find Oregon State University's second campus, OSU-Cascades. It offers the best of both worlds for students who want to earn their degree from a top-tier research university but crave a smaller, more tight-knit learning environment.
Classes at OSU-Cascades average 17 students, creating ample opportunity for one-on-one mentoring from world-class faculty. Plus, students are just minutes away from Central Oregon's vast natural laboratory — 2.5 million acres of mountains, forests and high-desert rangeland.
Sound like your thing? Choose from 18 majors and more than 30 minors, including OSU-Cascades signature programs like Energy Systems Engineering, American Studies and — a local favorite — Tourism, Recreation and Adventure Leadership.
We love Bend. And we think you will too.
Central Oregon is a hub for outdoor recreation year round. There's a reason Bend is repeatedly voted the best outdoor town of all time!
Mt. Bachelor, one of the nation's premier locations for skiing and snowboarding, is just 20 minutes away. In the summertime, go kayaking or whitewater rafting, or explore miles of hiking and biking trails. If you love the outdoors, you'll love the Beaver Nation experience in Bend.
Visit osucascades.edu/visit to learn more.