We love making research breakthroughs. Especially when they come out of the blue.
Oregon State scientists were researching materials for electronics applications when they accidentally discovered the first new blue pigment in 200 years. The vibrant color, nontoxic and more durable than other blue pigments, has inspired artists worldwide, and Crayola used it to make a new crayon: Bluetiful.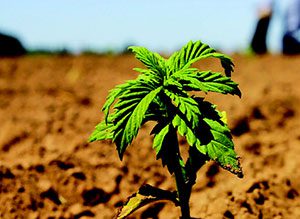 Researchers in Oregon State's Global Hemp Innovation Center have found a pair of hemp compounds that can prevent the coronavirus that causes COVID-19 from entering human cells. Using a mass spectrometry-based screening technique invented at OSU, they found a pair of cannabinoid acids bind to the SARS-CoV-2 spike protein, blocking a critical step in the infection process.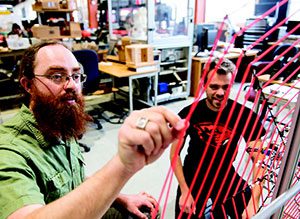 Mechanical engineering researchers at Oregon State originally designed a sensor-equipped, 4-foot diameter orb web to understand how spiders sense vibrations to identify and locate prey. But another engineering professor — and classically trained musician — saw the potential to create a new musical instrument, the spider harp.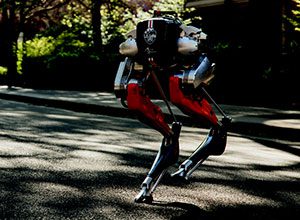 Invented at Oregon State, Cassie is one of the first robots able to stand and walk on two legs, leading the way to bipedal robots that can deliver packages, take on hazardous search-and-rescue missions and more. Cassie made history in July 2021 by completing a 5K through the Corvallis campus.