Residence Hall Cafes & Markets
Bursley:

Blue Market

East Quad & South Quad:

Blue Cafe

Mary Markley:

The Pantry

Mosher-Jordan:

Blue Cafe and Market

Munger Graduate Residences:

Blue Market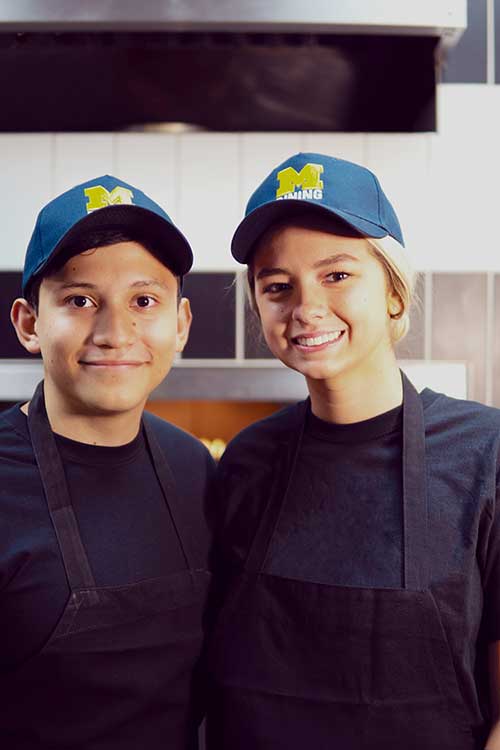 Whatever you're craving, whether it's a fresh grab-and-go lunch in between classes or a late-night snack at the unions, there are plenty of ways to stay fueled and nourished at U-M.
Michigan Dining
One of the largest collegiate food service operations in the nation, the Michigan Dining program includes seven full-service residential dining halls and a network of 22 on-campus cafes, markets, and grills. Additionally, Michigan Catering and Catering-to-Go provide food for over 6,000 events each year.
Nutrition and Allergy Information Online, digital, and printed menus provide nutrition and allergen information for every item served, and a campuswide system of icons identifies dishes that are MHealthy, gluten-free, halal, carbon, kosher, vegan, and vegetarian. There are also gluten-free pantries in every dining hall. Registered dietitians are available to help students with nutrition questions or special dietary needs. Reach out at eatsmart@umich.edu.

University Unions The student unions are popular gathering places filled with a variety of restaurants and eateries. Some are locally owned, some are Michigan Dining facilities, and others are national brands. All accept major credit cards, Blue Bucks (U-M's electronic "campus cash") and Dining Dollars (included in campus meal plans).
Visit uunions.umich.edu for hours and locations.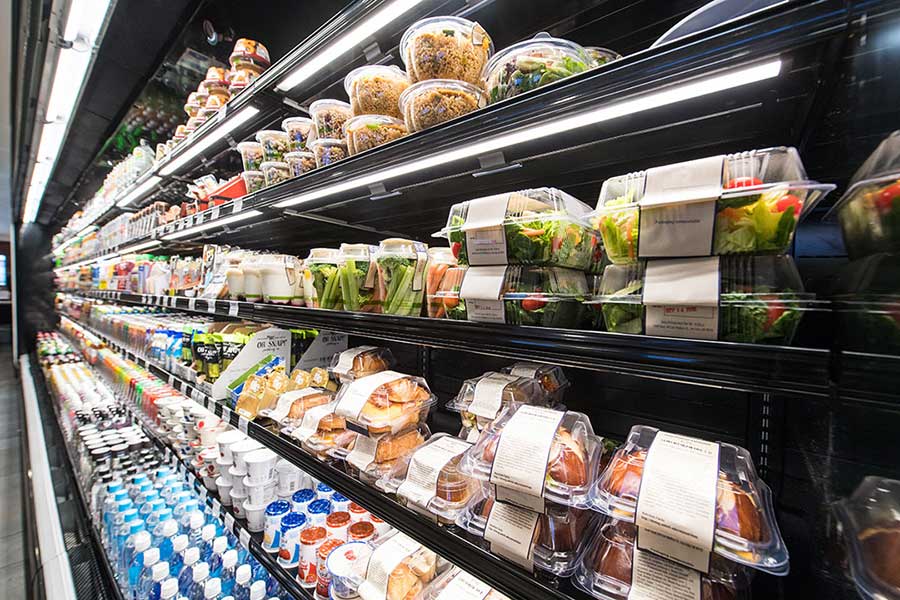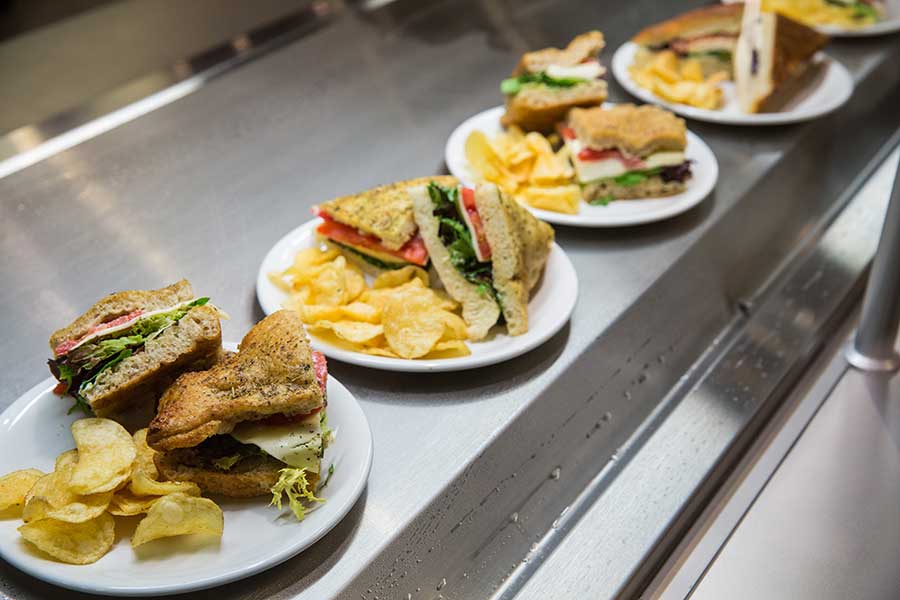 Fresh, Local, and International
Part of Michigan Dining's mission is to introduce students to a wide variety of foods and tastes. Most offerings are made from scratch and every effort is made to use fresh or locally sourced foods. Students with meal plans are welcome to eat in or they can enjoy food to go.
Student Leadership
Michigan Dining employs more than 1,000 students to help keep campuswide operations running smoothly. Student employees work alongside professional staff and gain transferable skills like customer service, time management, and leadership.
Try a Dining Hall
Walk-in groups of five or fewer visitors are welcome to visit dining halls during regular hours. Larger groups are welcome with advance reservations. Checks and major credit cards are accepted. For reservations or inquiries, call 734-764-3000.
4,130,483
Dining Hall Meals Per Year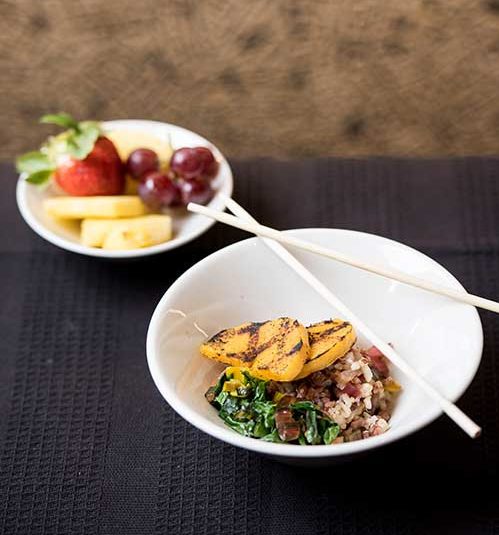 Residence Hall Cafes & Markets
Biological Sciences
Building: Darwin's

Dental School:

Cafe 32

Duderstadt Center:

Mujo Cafe

Ford Robotics Building:

Eigen Cafe

Michigan League:

Maizie's Kitchen and Market

Michigan Union:

Blue Market; Panda Express; Panera Bread; Subway and Mama DeLuca's; Sweetwaters Coffee & Tea

Pierpont Commons:

Ahmo's Gyros & Deli; Blue Market; Fireside Cafe; Fireside Roast; Hibachi-San; Panda Express
S

hapiro Undergraduate Library:

Bert's Cafe

Taubman Health Sciences Library:

JavaBlu

U-M Museum of Art:

UMMA Cafe