Through education, research, and operations, U-M is taking action on climate and innovating toward sustainability.
Our educational programs encourage environmental literacy and inspire students to become lifelong sustainability advocates, personally and professionally.
Our research programs draw on our commitment to the public good and our knowledge across disciplines to address major sustainability challenges, locally and globally.
Our operations push toward carbon neutrality, setting an example for others who wish to do the same, and using our campus as a living-learning laboratory.
Combined efforts in these three areas represent our institutional commitment to sustainability, known as Planet Blue. As a visitor on campus, you'll experience a range of benefits that stem from Planet Blue, including alternative transportation options and locally sourced food options at campus eateries.
You'll find pollinator gardens, native prairies, and tree plantings across campus that create a healthy, beautiful outdoor environment.
The $25M revolving energy fund provides the financing to implement energy conservation measures (like heating, cooling and lighting updates) across campus.
Every fall, the Campus Farm and the U-M Sustainable Food Program collaborate to sell food grown by students at the Farm Stand. The stand also provides education about local food systems.
You can help reduce campus waste by participating in our composting and recycling programs in buildings across campus, and you can refill a reusable water bottle at more than 400 bottle filling stations on campus.
Climate Action
Carbon neutrality is achieved when all quantifiable greenhouse gas emissions are eliminated or offset by investments in carbon credits or sequestration projects. In May 2021, U-M committed to achieving carbon neutrality in alignment with international science-based guidelines. This ongoing effort spans the Dearborn, Flint and Ann Arbor campuses, Michigan Medicine, and Athletics.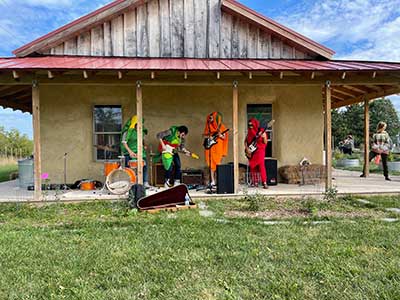 8,000+
Planet Blue Ambassadors Across Campus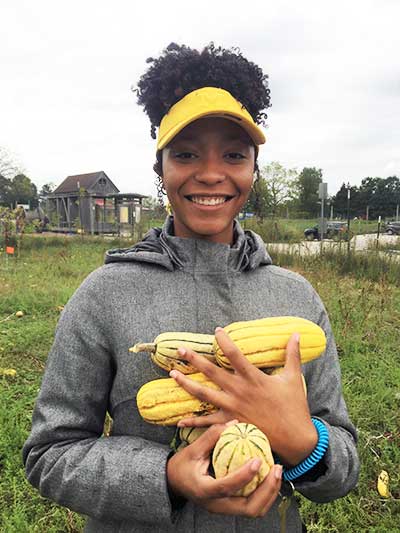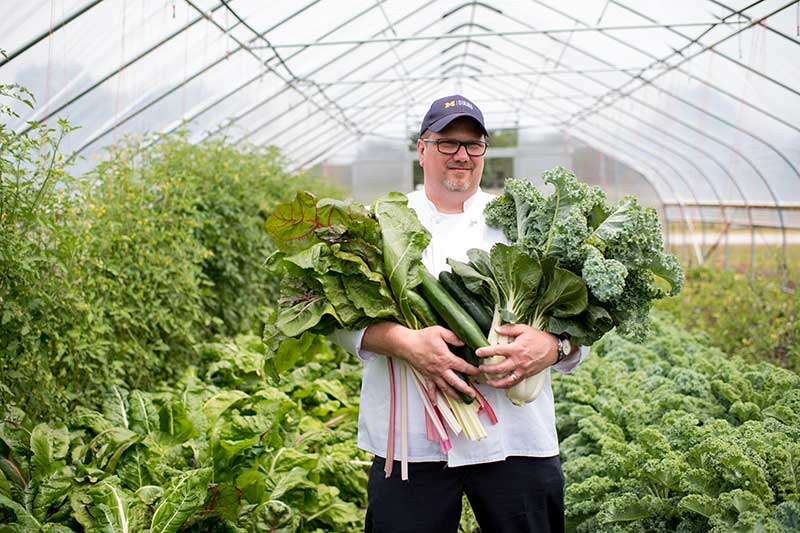 38%
38% Diversion Rate From Landfill in FY2022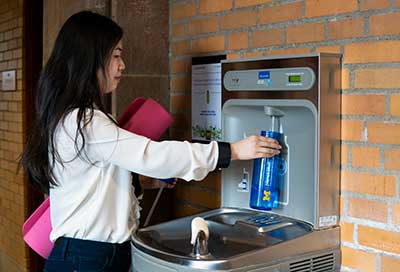 19%
Sustainable Food Purchased (Target is 20% by 2025)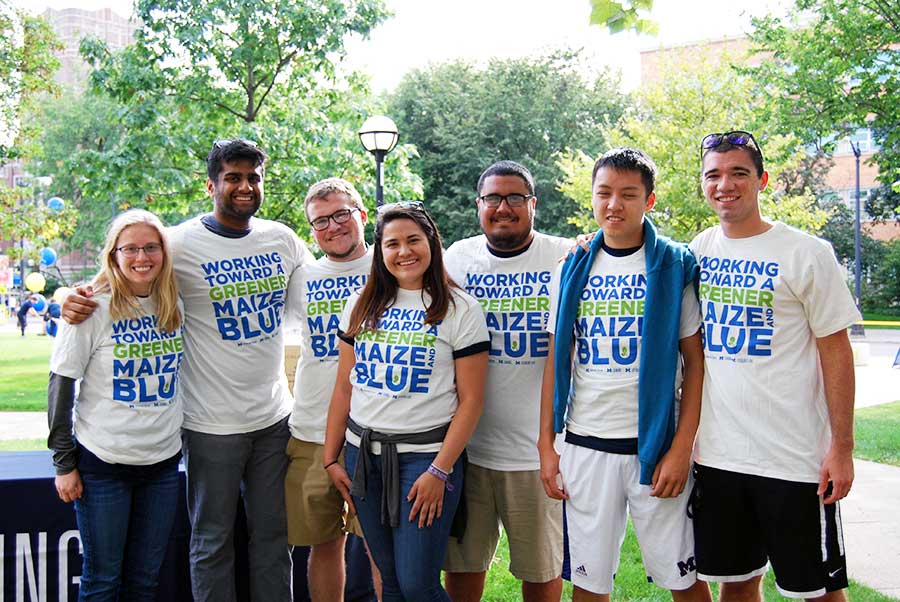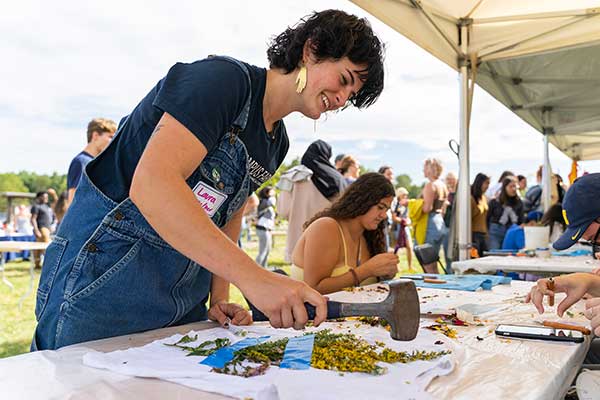 Learn more about the Planet Blue Ambassadors and check out their sustainability walking tour!