University Unions is one of the largest college union complexes in the world, comprising over 500,000 square feet between the three union facilities: the Michigan Union, Michigan League, and Pierpont Commons. A department within Student Life, University Unions serves as a place where students can meet friends, attend events, grab food, get computer time, study, and more. Many student services and resources are also available to ensure that students thrive in the university setting.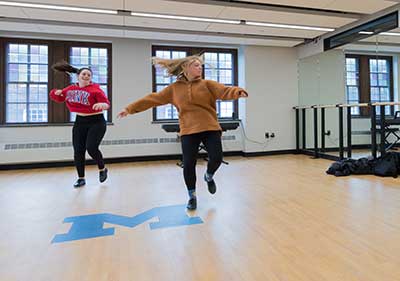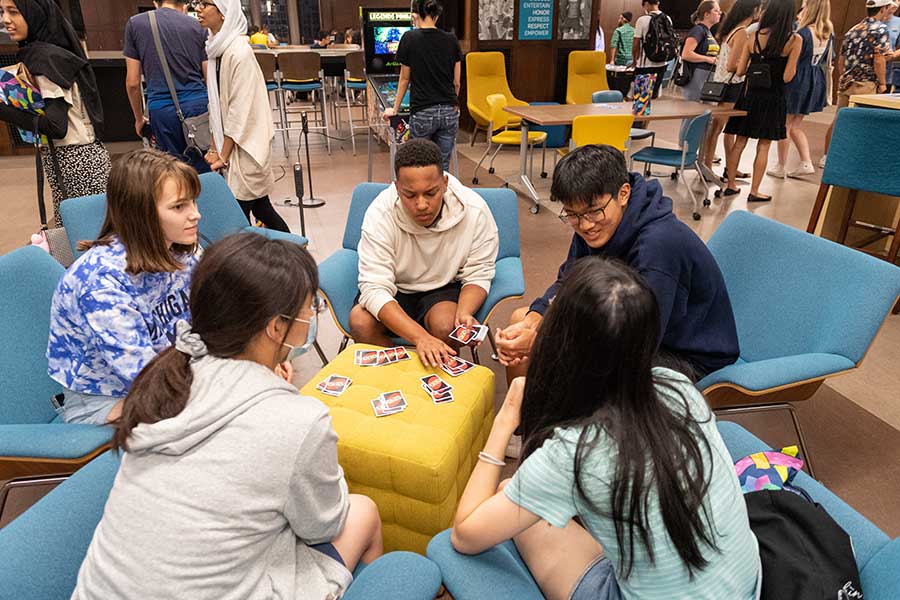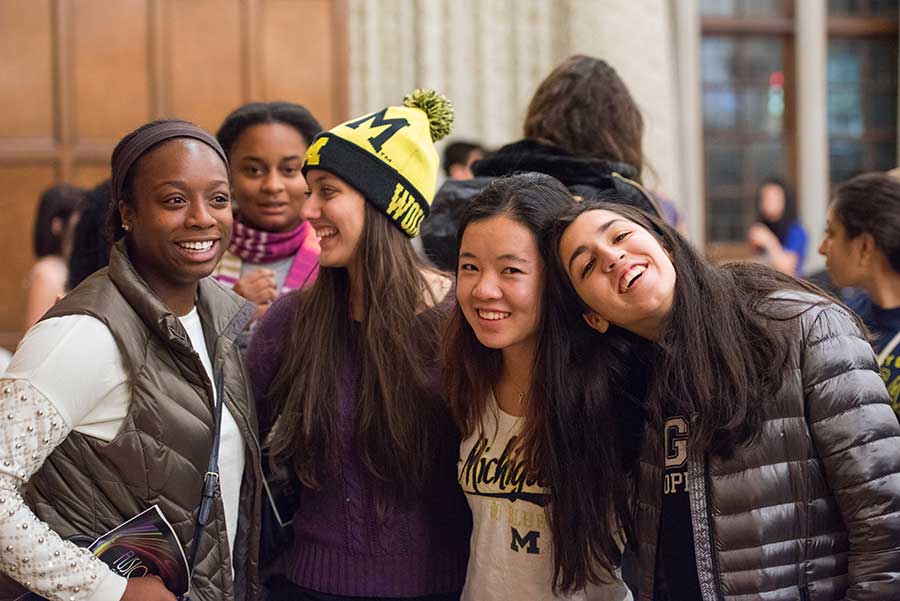 The Michigan Union is one of U-M's most recognizable and beloved landmarks. Located in the heart of Central Campus, the Union has been a student gathering place for more than 100 years. It houses a variety of student services, an enclosed courtyard, spaces to study or relax, and options for grabbing a quick snack or meal with friends. The historic building has also served as the backdrop for many important events, including JFK's announcement of the Peace Corps concept.
The Michigan League is a popular in-between stop for students. It offers an information desk, computer center, Maizie's Kitchen and Market with various sitting areas, and a charming garden. The League also provides the university community with elegant facilities for hosting meetings and special events. Visitors can enjoy a convenient and comfortable overnight stay at the 21-room Inn at the Michigan League. And the Mendelssohn Theatre is a beautiful venue to enjoy a play or performance.
Pierpont Commons is the North Campus union where students gather to escape the hustle and bustle of the residence halls and academic buildings. It provides inviting lounges for relaxation and entertainment, along with an information center, bookstore, computer store, bank, and ATMs. Choices for dining include a convenience store, a daily rotation of local restaurateurs, several eateries offering international flavor, and the popular Fireside Cafe.