One of the most exciting aspects of the college experience is finding the right place to live, and U-M students have a wide variety of housing options to choose from.
Michigan Housing serves as home for undergraduate students, graduate students, and students with families. Facilities include 18 residence halls as well as nearly 1,500 apartments located on North Campus. But it's far more than just a place for resting or studying. Each residence hall is a unique community that fosters a sense of belonging and helps students connect with others. The warm community spirit and supportive residential staff make oncampus housing a popular choice for first-year and transfer students.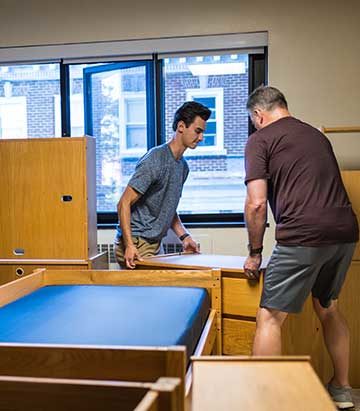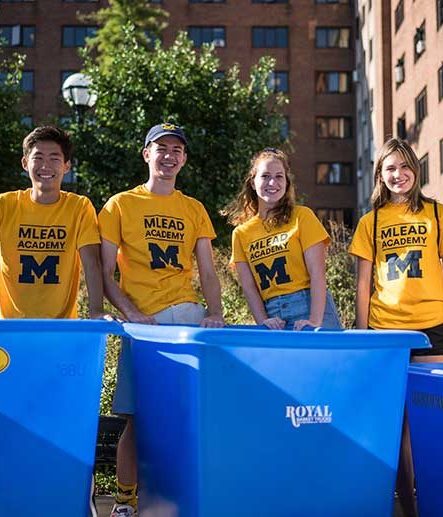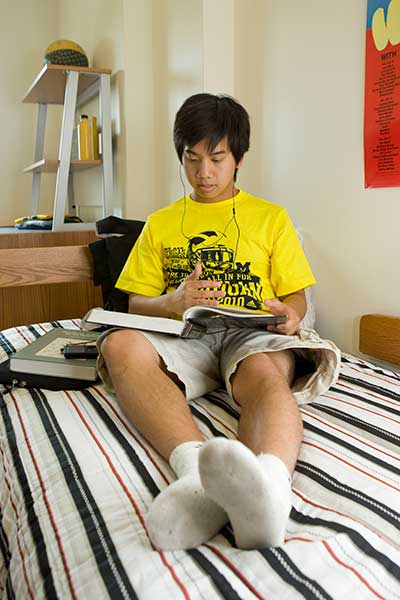 18
Residence Halls & Communities
Michigan Learning Communities (MLCs)
MLCs allow students with similar interests and goals to live and take classes together. Each program is associated with an academic department and housed in a residence hall.
Alice Lloyd Hall: Lloyd Scholars for Writing and the Arts
Bursley Hall: Living ArtsEngine
Couzens Hall: Health Science Scholars
Mosher-Jordan Hall: Michigan Research and Discovery Scholars; Women in Science and Engineering Residence Program
North Quad: Global Scholars Program; Max Kade German Program
South Quad: Honors Program
East Quad: Residential College
West Quad: Michigan Community Scholars Program
Theme Communities
Theme Communities offer students a residential space combined with programming and resources focused around a particular interest or group.
Bursley Hall: SubFree; LiveWell
Couzens Hall: 1st Gen
East Quad: Innovation; Gender Inclusive Living Experience
Helen Newberry Residence: Adelia Cheever Program
North Quadrangle: International Impact
Oxford Houses: Sustainable Living Experience
Stockwell: Second Year Experience
West Quad: Multicultural Housing Community; Living Business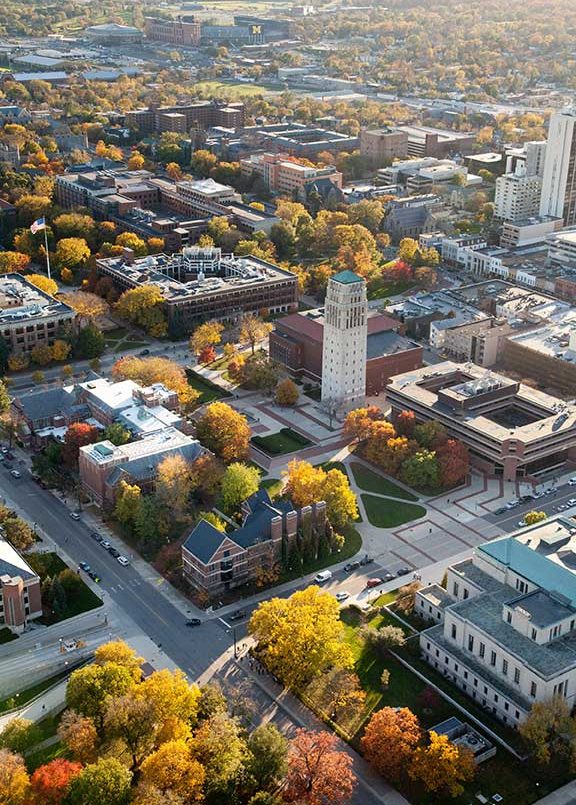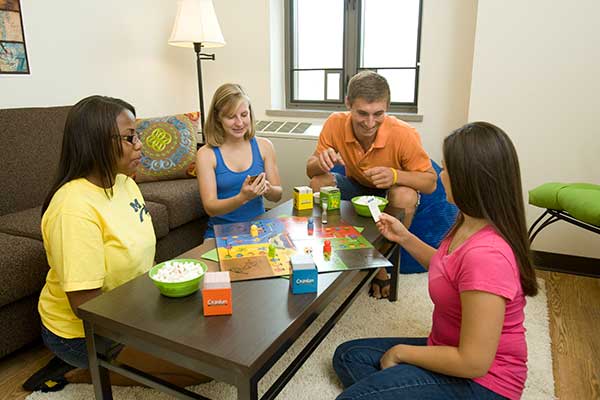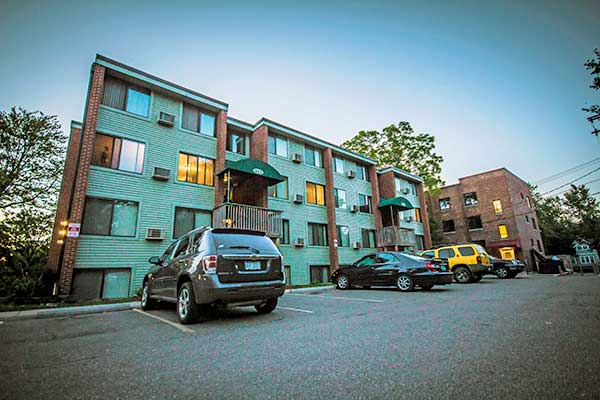 Living Off Campus
Beyond the Diag (BTD) is the off-campus housing resource at U-M that helps students search for rental listings, find safety resources, and more. The 12 BTD neighborhoods located near North and Central campus are designed to connect students to important university resources and enhance their overall college experience. All students living off campus have the option to ride city buses for free using their Michigan ID. Learn more at offcampus.umich.edu.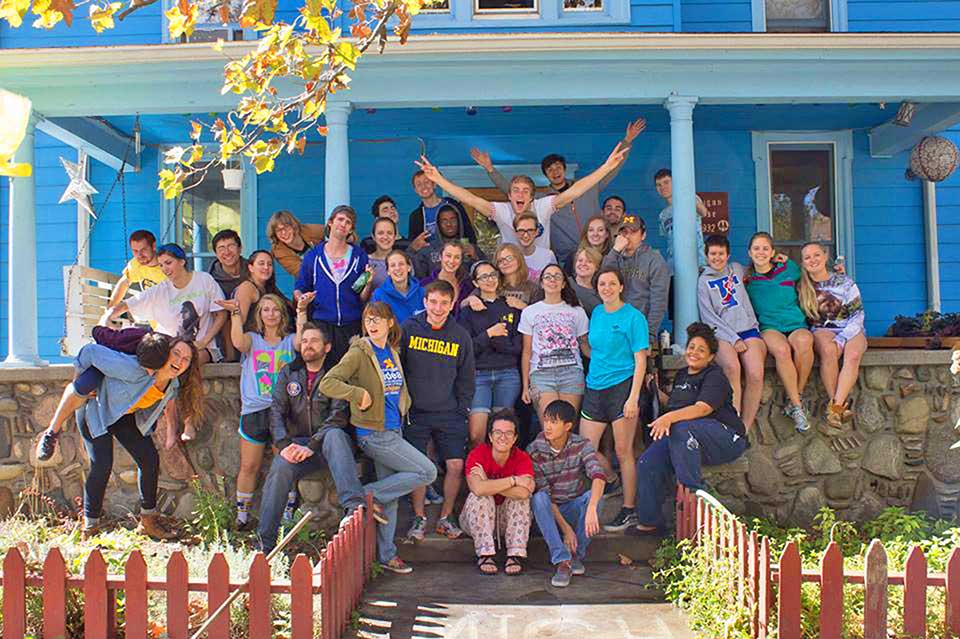 Cooperative Housing
The Inter-Cooperative Council (ICC), more commonly known as "Co-ops," is a longstanding intentional community at Michigan and an excellent way to live in a unique environment that emphasizes social and communal equality with a distinctly personalized sense of community.
The ICC is composed of 17 houses in three areas on campus: Kerrytown, South Campus, and North Campus. Specific themes include vegetarian, international, a safe space for QTPOC, Good Times For All, themeless, and more! Visit icc.coop for more information.