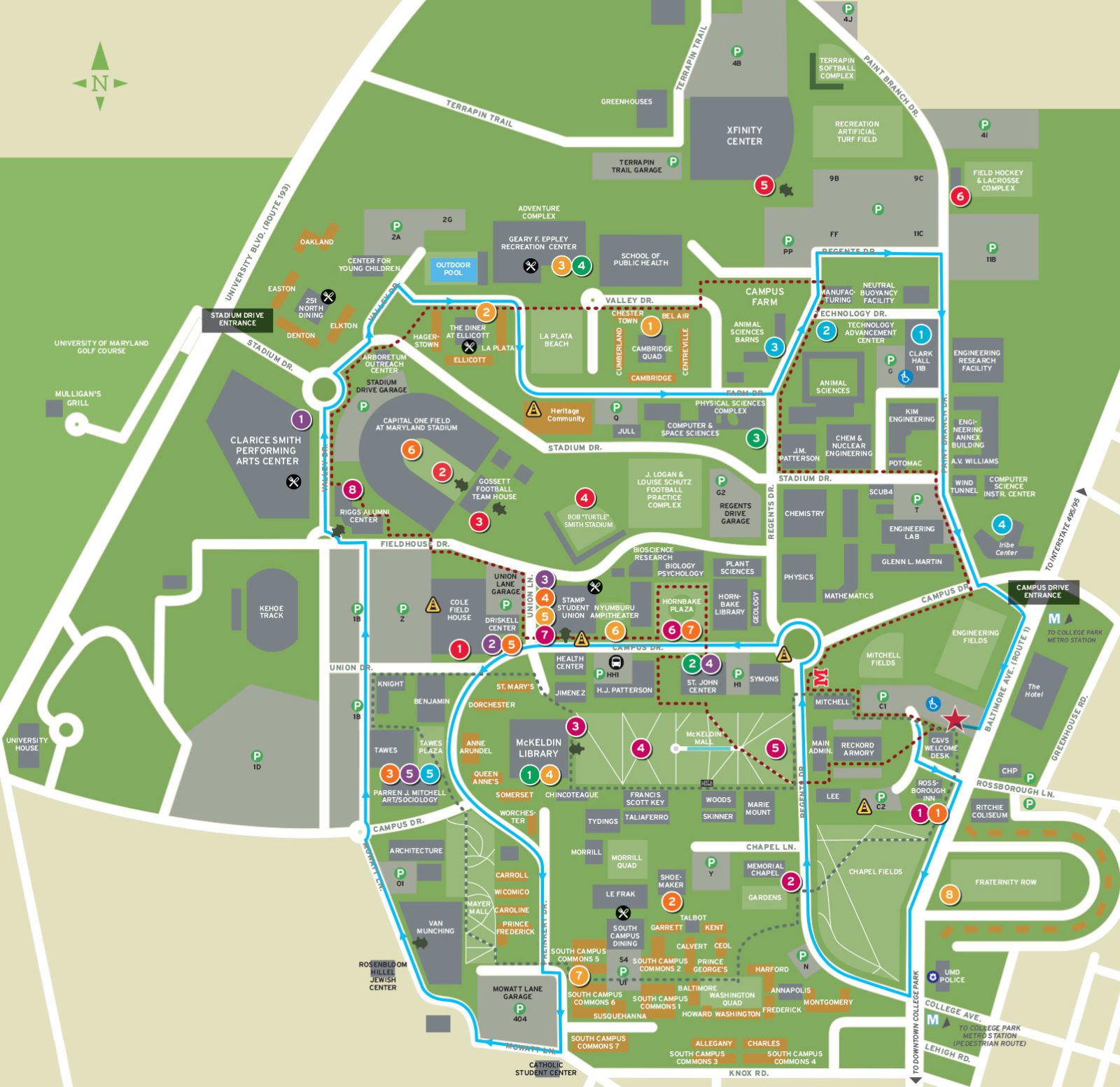 Many of the university's venues are also available for conferences, meetings and special events. For more information, contact Conferences & Visitor Services at 301.314.7884 or visit cvs.umd.edu.
We invite you to start your walking tour of the university at the Conferences & Visitor Services Welcome Desk in Turner Hall. Choose one or more of our tours highlighting themes that may interest you: Iconic Landmarks, Student Experience, Arts at Maryland, Terrapin Athletics, Research and Discovery, African-American History and Green Maryland.
The map is color-coded to correspond to each of the tours, with specific sites detailed on the following pages. The self-guided tours don't hit all of our 257 buildings, but they provide an excellent overview. Feel free to go inside buildings; most are open 8 a.m. - 5 p.m. when classes are in session.

*All visitor parking lots have handicapped-accessible spaces. Details regarding all available parking options, including other spaces for people with disabilities and a complete list of campus buildings and department locations, are available at the C&VS Welcome Desk. Or, go online at cvs.umd.edu/visitors/maps.html for a PDF of the detailed campus map.
ICONIC LANDMARKS
ARTS AT MARYLAND
STUDENT EXPERIENCE
RESEARCH AND DISCOVERY
TERRAPIN ATHLETICS
AFRICAN-AMERICAN HISTORY
GREEN MARYLAND