The College Park area is undergoing a transformation. It's booming with ventures that spur innovation; a vibrant community with new housing, retail and the arts; and a district to foster economic development.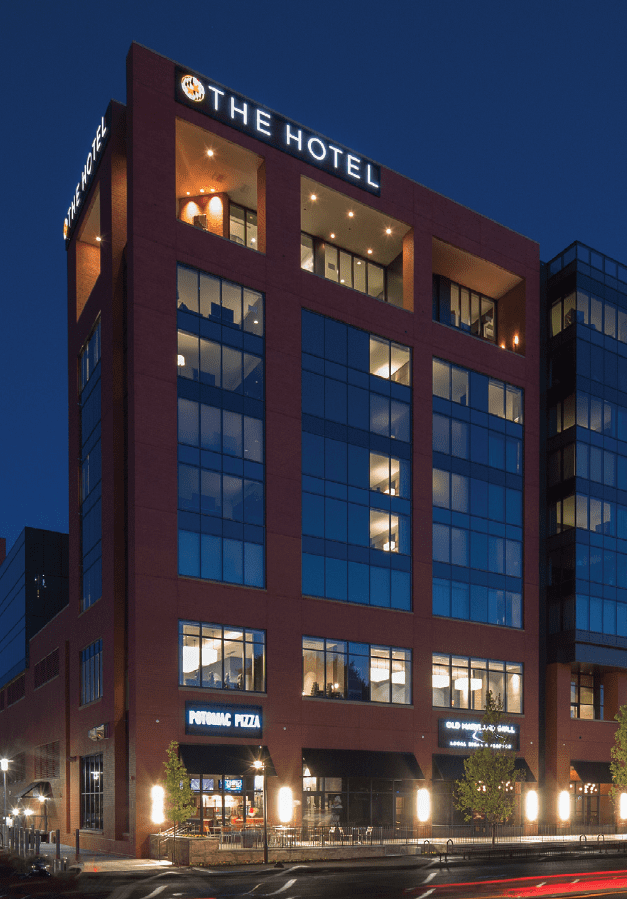 The Hotel at the University of Maryland
The 300-room hotel and conference center also includes a spa, four restaurants and ample meeting space.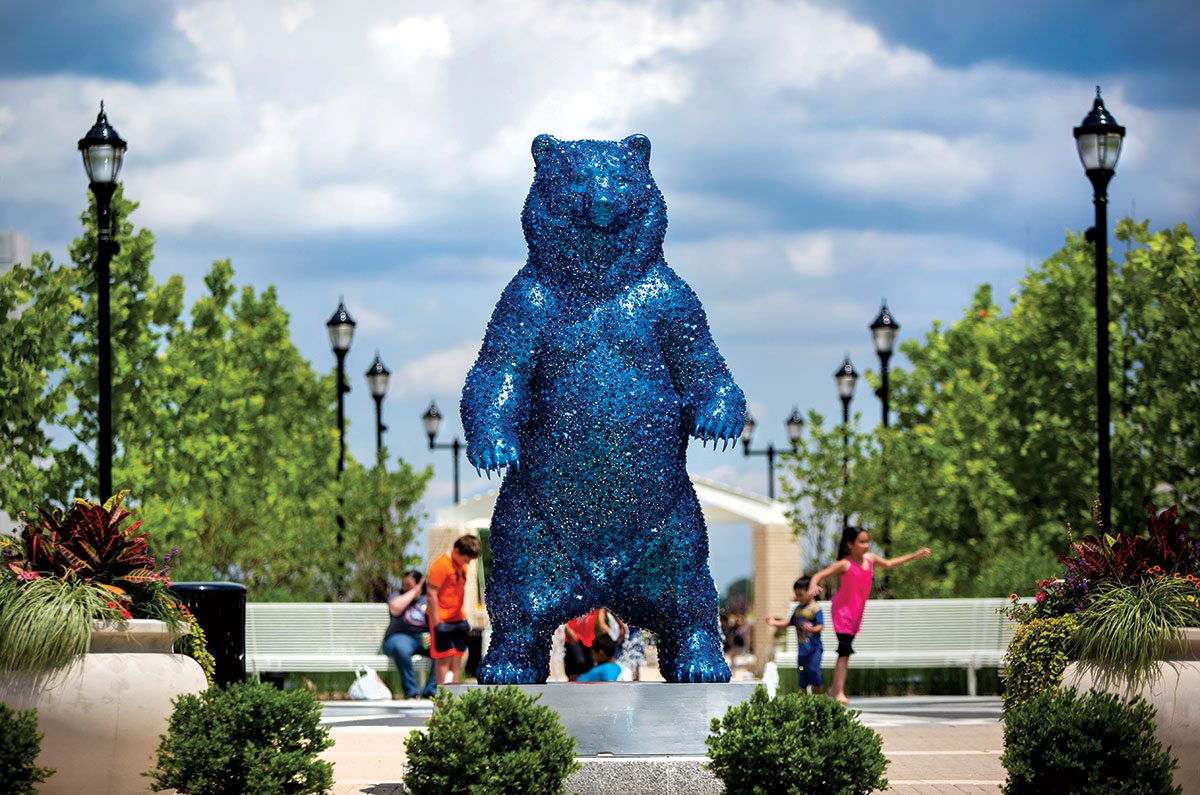 Riverdale Park Station
Whole Foods Market an-chors this development that also includes 119 townhouses, restaurants and retailers. It will also add a Hyatt House hotel, 850 apartments and other retail amenities.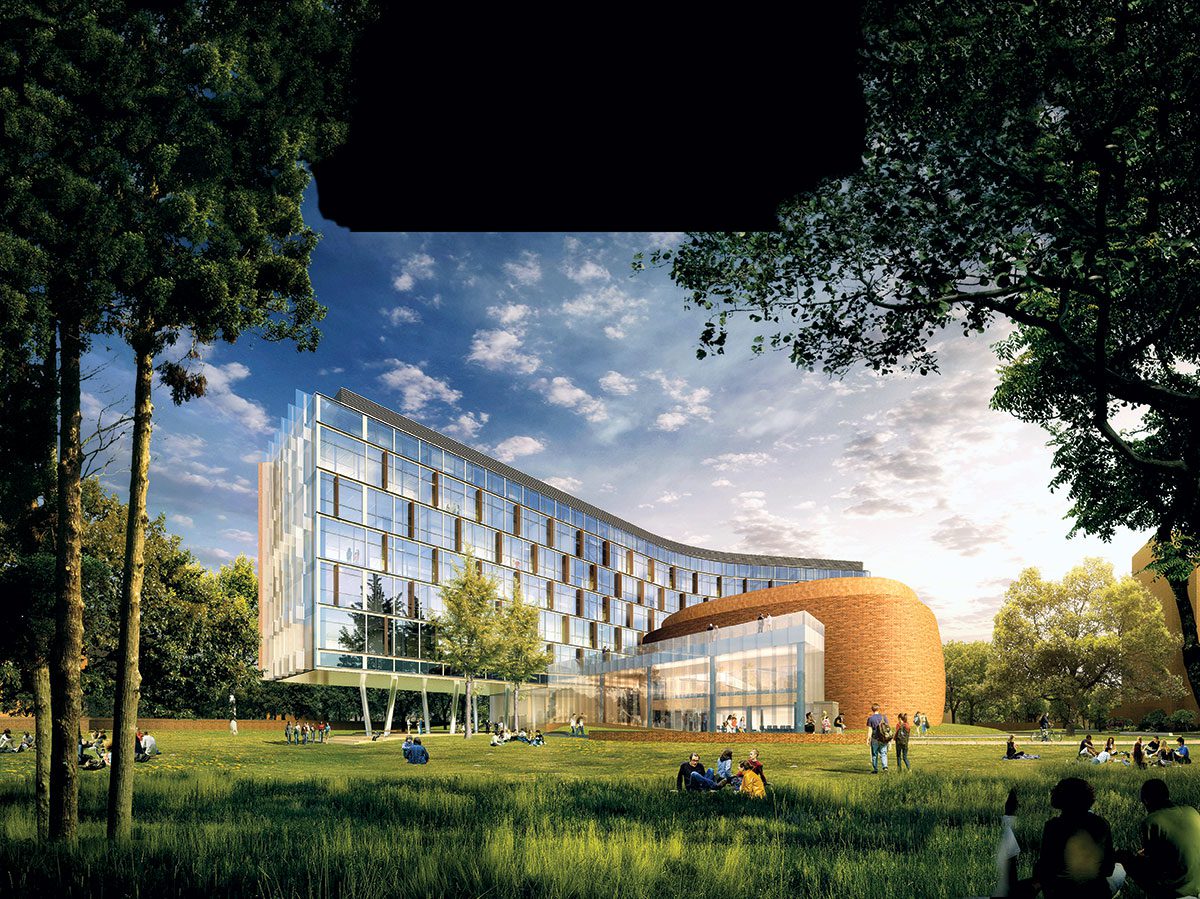 Brendan Iribe Center for Computer Science and Engineering
This high-tech univer- sity facility features collaborative spaces designed for advances in augmented and virtual reality, robotics, artificial intelligence and computer vision.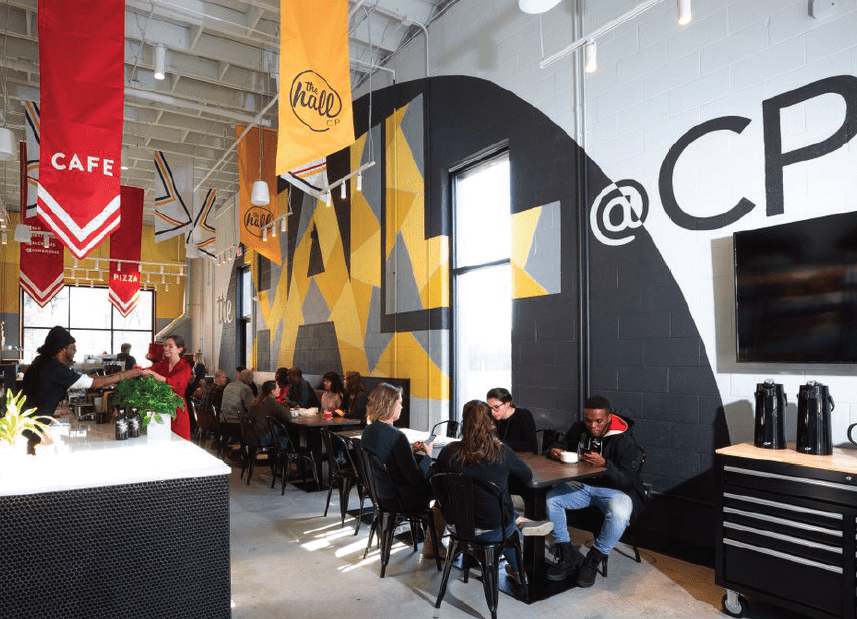 The Hall
The Hall College Park is a unique, communi-ty-driven space where innovators, artists, entrepreneurs and the community of College Park, Maryland can gather, dine, collaborate, and celebrate. A full- service culinary space features convenient cuisine with an emphasis on all-around tasty food.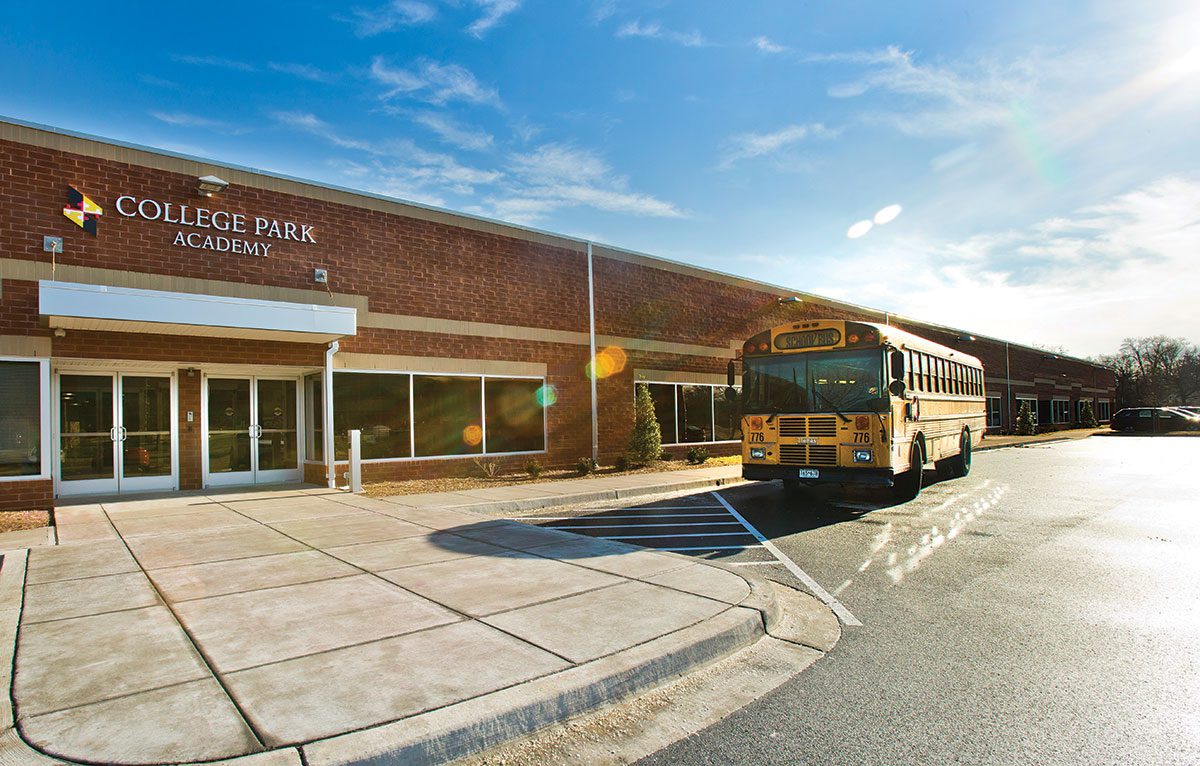 College Park Academy
This public charter middle and high school launched in collaboration with the University of Maryland combines the flexibility of online stud-ies with the support of traditional classrooms.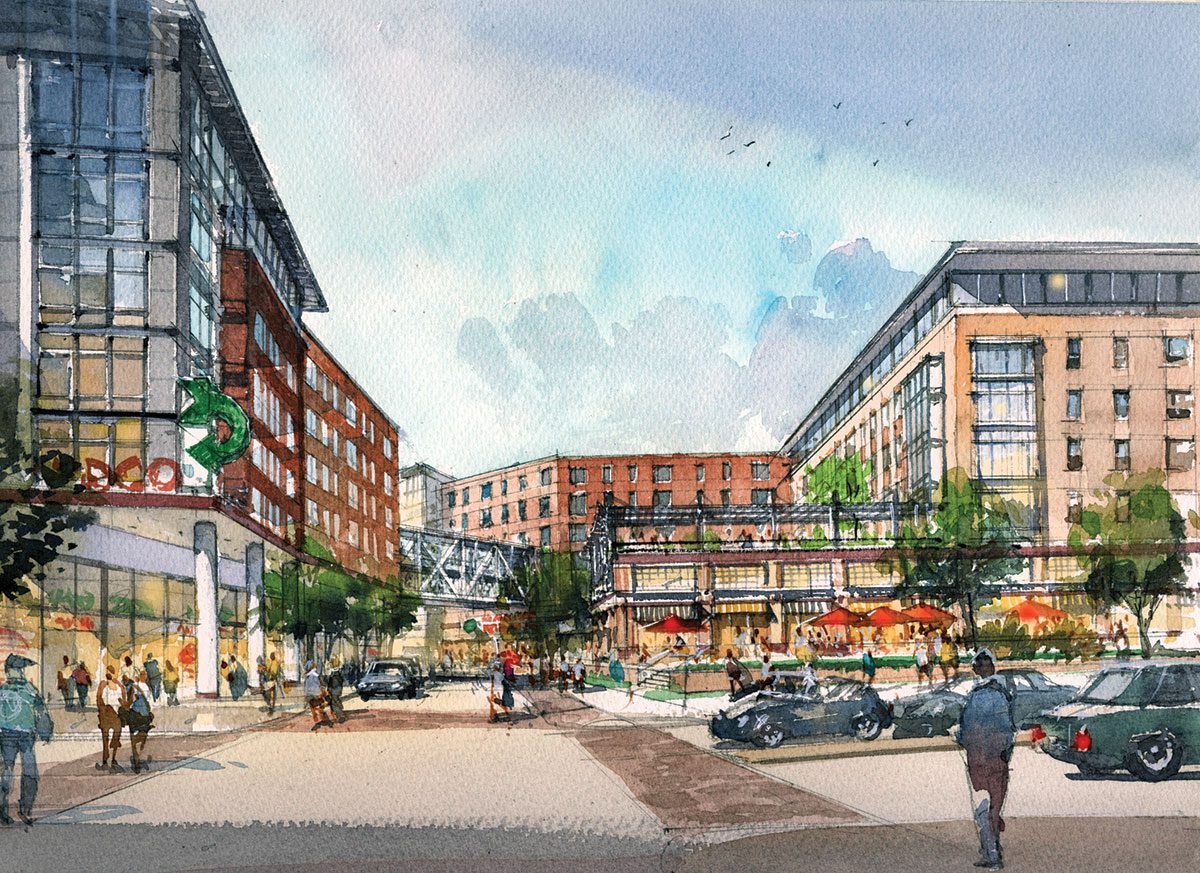 Southern Gateway Project
A mixed-use community featuring restaurants, retail and residences will dramatically reshape the southern edge of down-town College Park.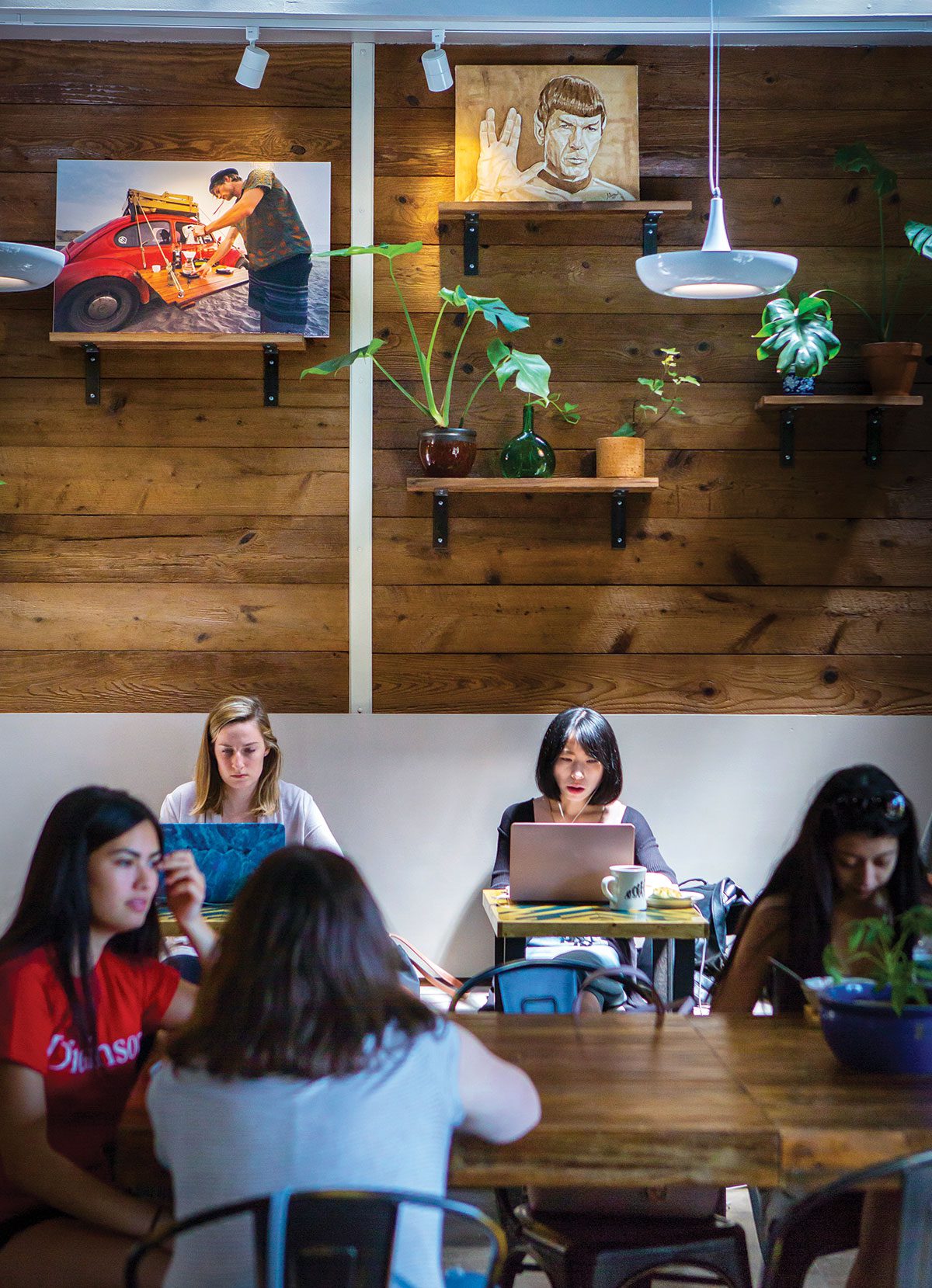 Vigilante Coffee Co.
The specialty coffee roaster based in nearby Hyattsville serves single-origin coffees along with coffee educa-tion at a hip new café.
Greater partners. Greater talent. Greater location. Here are just some of the highlights of Greater College Park.
The Greater College Park initiative brings together the university, the city, and state and federal partners to re-imagine the Baltimore Avenue corridor, along the tracks of the coming Purple light-rail line, and around the College Park Metro Station.
RECENT ADDITIONS …
Pyon-Chen Residence Hall
Pyon-Chen Hall is the first of our two new residence halls located in the newly established Heritage Community. This state-of-the-art residence hall opened in August 2021. The neighboring Johnson-Whittle Hall will open in 2022. Pyon-Chen (p-awn chen) Hall is named in honor of two fearless trailblazers, Pyon Su, and Chunjen Constant Chen. In 1891, Pyon Su became the first Korean student to receive a degree from any American college or university. Chunjen Constant Chen was the first Chinese student to enroll at the Maryland Agricultural College in 1915.
Diamondback Garage
Global companies with UMD startups come together in 20,000 feet of office space that hosts the Capital One Tech Center, Adobe and Immuta.
NEW College Park City Hall
College Park's new city hall adds a major new landmark to the Route 1 corridor in the city's downtown. The $47 million project is designed to not just house city agencies but also provide office and retail space, an outdoor gathering space and a bold architectural statement.
We Work University of Maryland
The global co-working company has opened its first Maryland location, offering over 300 desks for lease along with other amenities.
COMING SOON …
Discovery District East
A burst of development around the College Park Metro Station is resulting in hundreds of new housing units and research and commercial space, all in a pedestrian- and bike-friendly environment.