Staff at the Visitor Center at The Hotel are eager to welcome you to UMD's beautiful campus. Our team of knowledgeable undergraduate students can provide you with any information you need to make your visit enjoyable and memorable. Other services in the Visitor Center give prospective students a close-up look at life on campus.
To register for any of the options below, visit go.umd.edu/visit.
TERRAPIN TOURS
Get a student-led perspective of campus, offered on most weekdays except on university holidays.
Reservations required.
MARYLAND INFORMATION SESSIONS
Attend a group session to learn more about UMD and our application process from an admission represen-tative, followed by a campus tour. Offered on most weekdays except on university holidays.
Reservations required.
PROSPECTIVE STUDENT FALL OPEN HOUSE
Talk to faculty, meet current students, take a campus tour and learn about UMD's academic and student services at our Fall Open House.
VISIT CALENDAR
In addition to providing information about tours, open houses and infor- ma tion sessions, our Visit Calendar is also a great place to learn about opportunities to connect directly with our academic programs. Reservation requirements will vary.
Staff at the Turner Hall and Thomas V. Miller, Jr Administration Building Welcome Desks want to provide a warm Terrapin greeting to all guests and visitors. Stop by our desks to receive assistance, information about our campus, a free campus map, or a visitor guide.
Conferences & Visitor Services provides tours for non-prospective undergraduate groups. This includes: Elementary and Middle School Groups, Prospective Graduate or PhD Student Groups, Business Groups, Community Groups, and Alumni.
Visit cvs.umd.edu/visitors/campustours for more information or to set up a visit!
SELF-GUIDED TOUR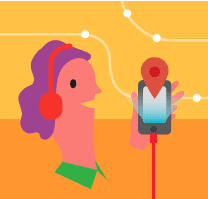 Can't make it to the Visitor Center during normal business hours? Grab your phone and your walking shoes and take an audio tour of our campus's iconic sites.
Download the Division of Student Affairs' TERPlife app for iOS and Android at go.umd.edu/selfguide.
Conferences & Visitor Services
7777 Baltimore Avenue
College Park
301.314.7884
cvs.umd.edu