Beyond the classroom, Maryland's bustling campus provides a world of opportunity for students to have fun, get involved and make a difference.
Take in an outdoor performance. Join an intramural sports team. Fuel up day (or night!) in the dining halls and other eateries. Expand your mind at one of seven libraries. Hang out with friends and broaden your horizons in UMD's residence halls. Wherever Terps wander, they'll find their passions, and themselves.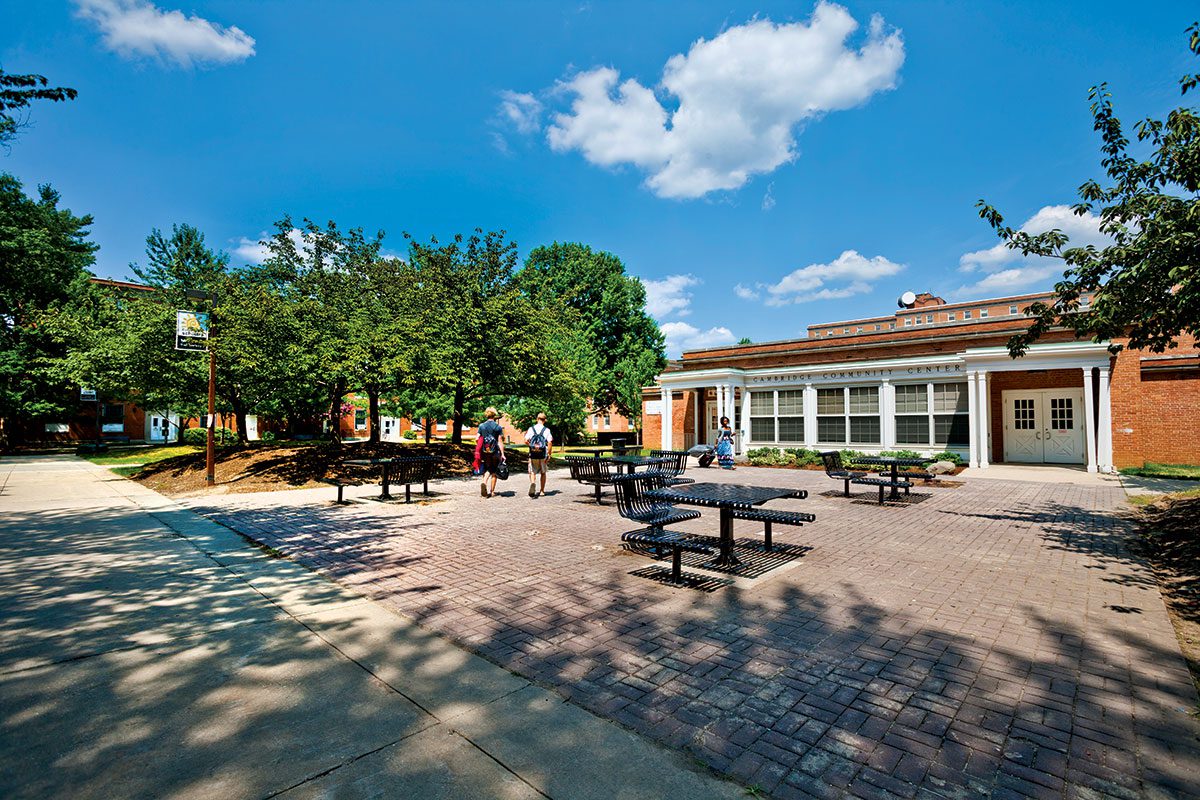 1 — Cambridge Community Home of the College Park
Scholars living-learning program, the community houses about 1,500 first- and second-year participants as well as other students. The community includes five residence halls, a community center and a convenience store.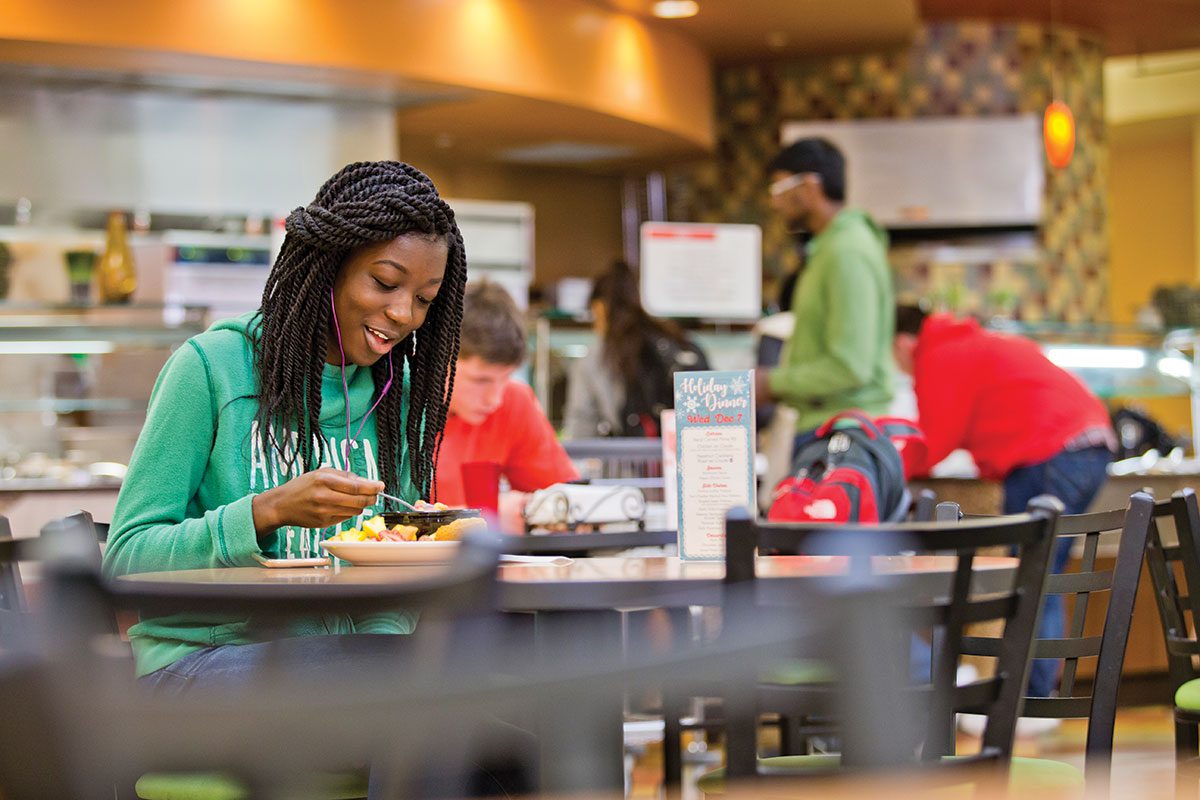 2 — The Diner
One of three campus dining halls, it offers an array of culinary stations to suit many palates and dietary needs. In the Fall of 2022, The Diner will be replaced by our NEW Dining Hall, Yahentamitsi.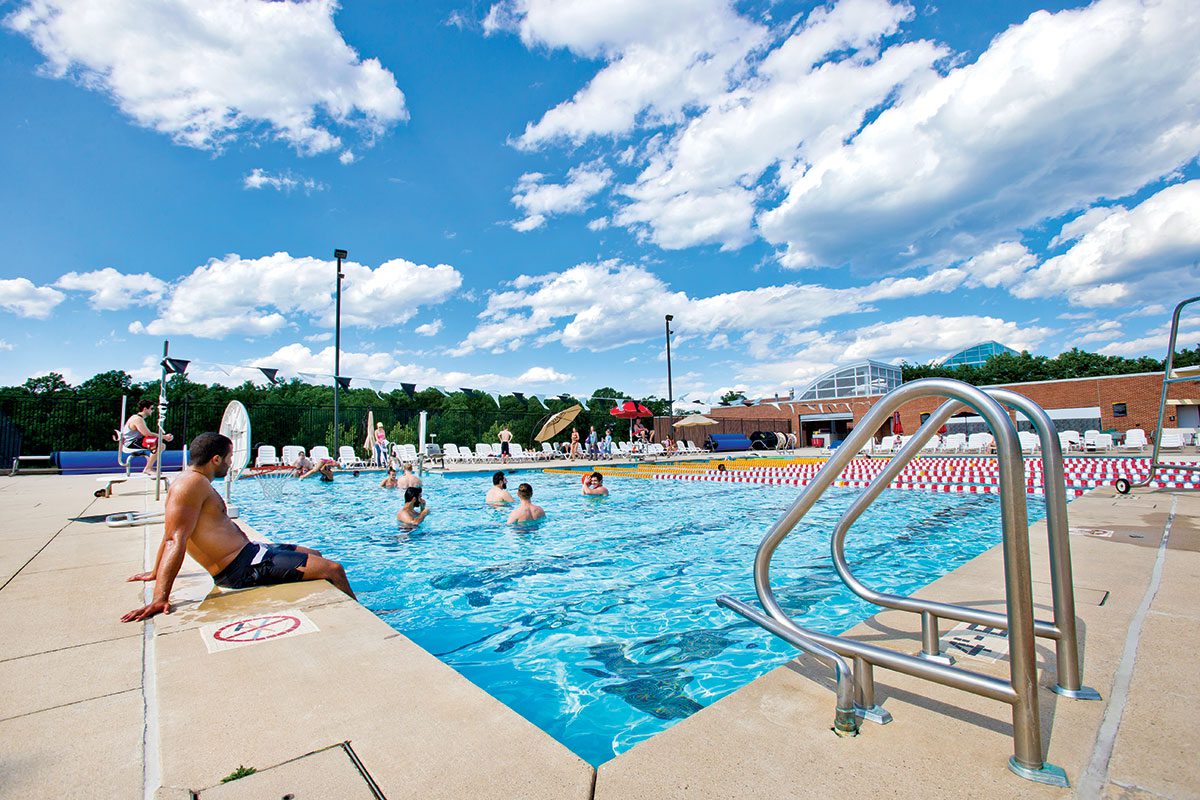 3 — Eppley Recreation Center
Named in honor of former varsity athlete, track coach and assistant professor of agronomy Geary "Swede" Eppley, the ERC houses indoor and outdoor swimming pools, fitness machines, squash courts, a running track, and an outdoor climbing wall and ropes course.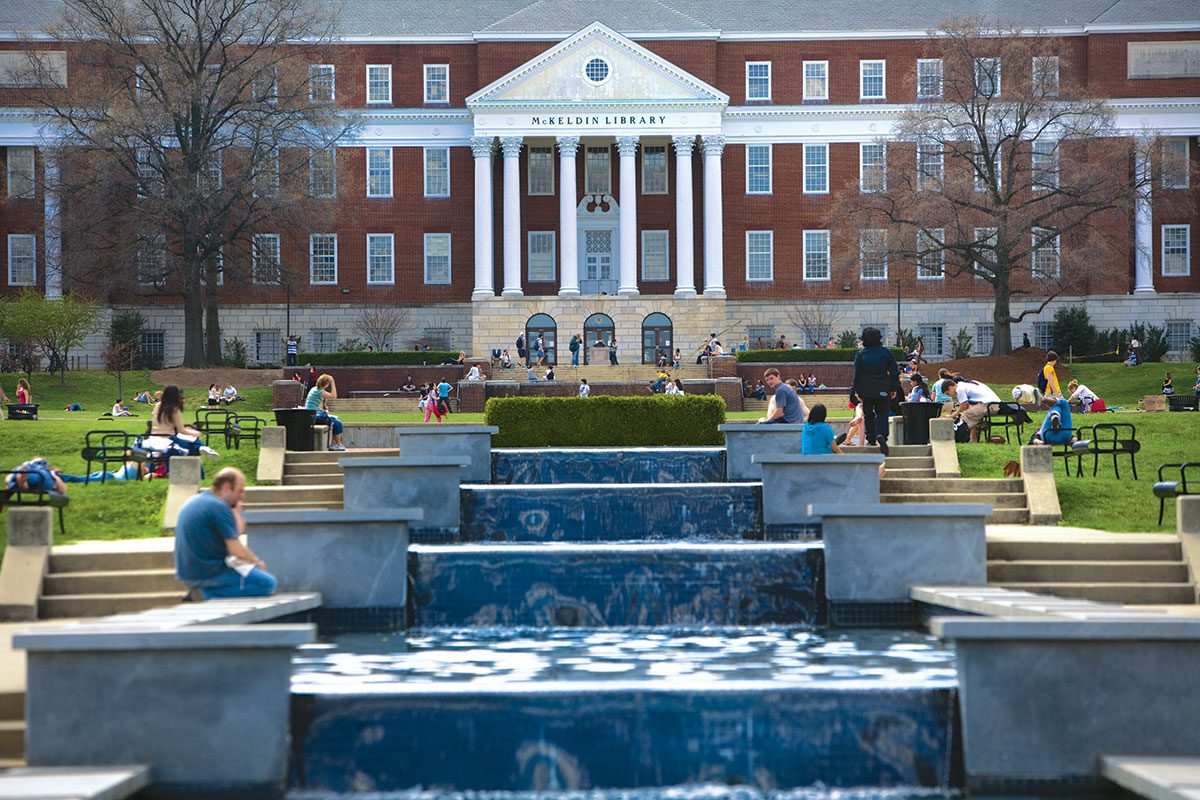 4 — McKeldin Library
The largest of the seven libraries on campus, McKeldin supports much of the research and teaching needs of the Maryland community.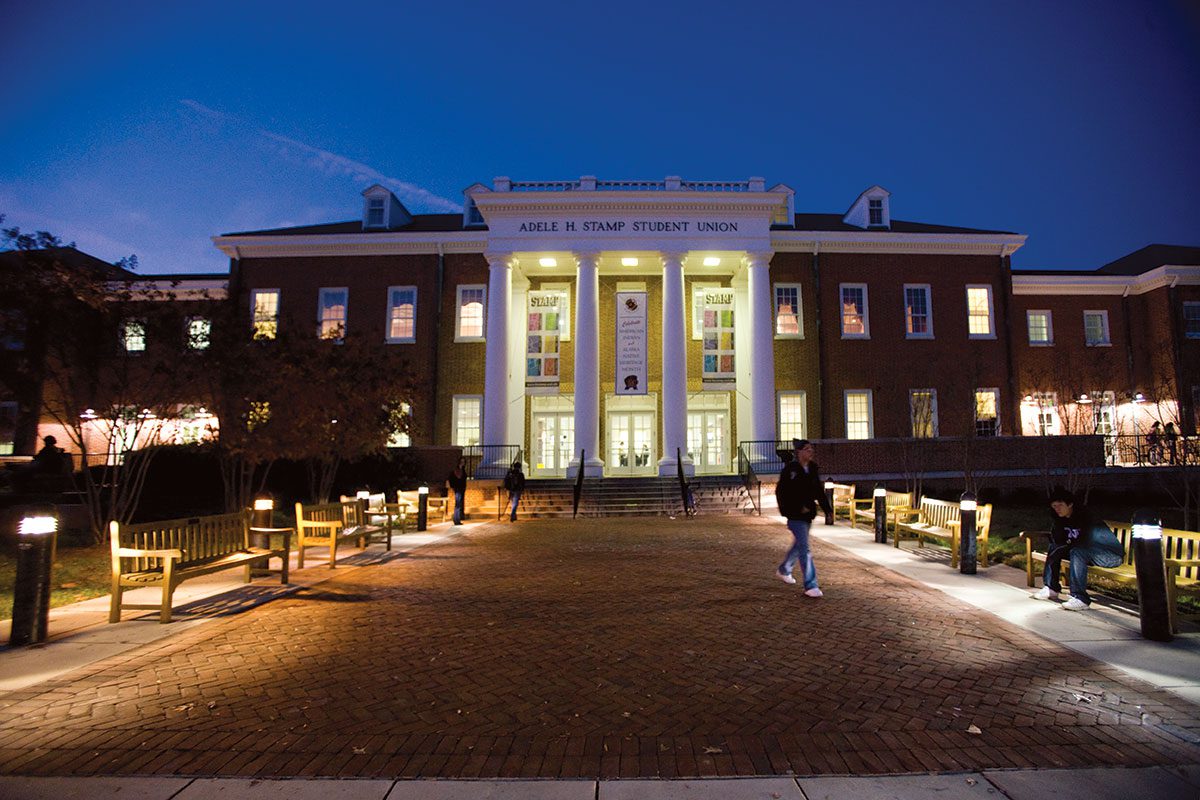 5 — Adele H. Stamp Student Union
The heart of student activity on campus, it houses the University Book Center, Hoff Theater, food court, Art Gallery and the TerpZone entertainment hub.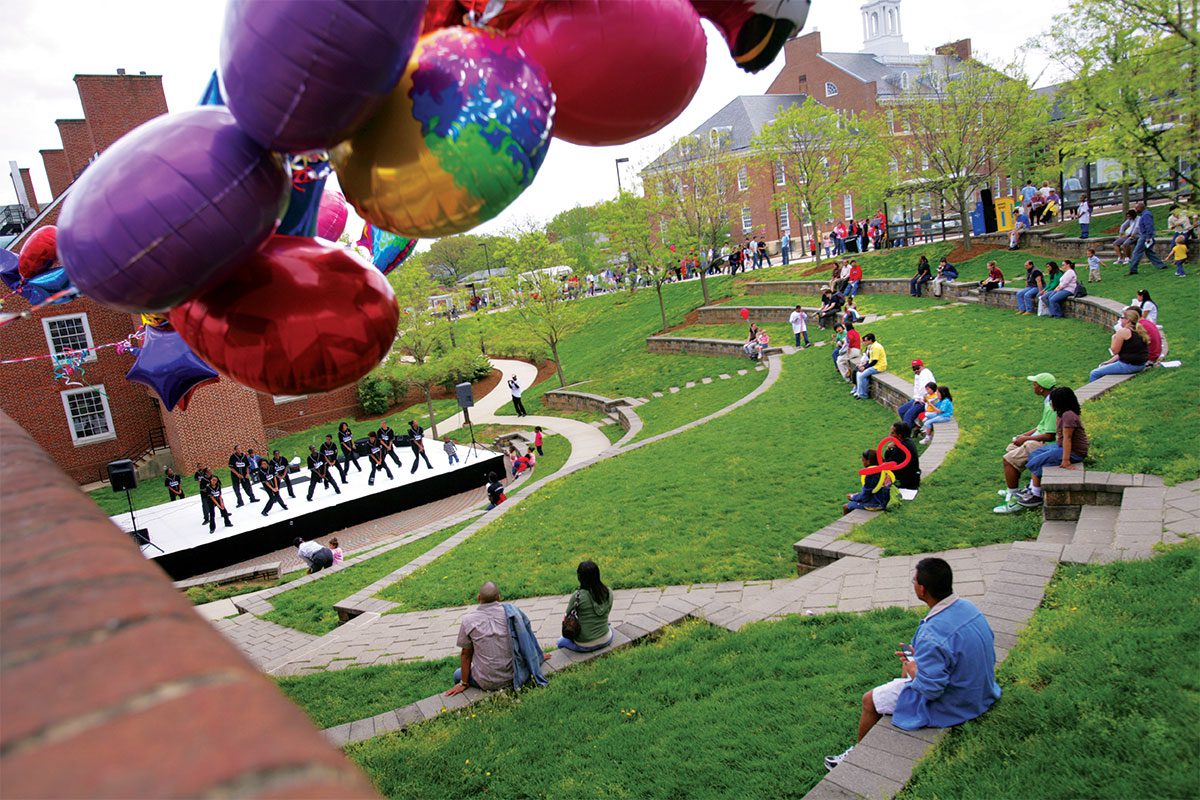 6 — Nyumburu Cultural Center
Named for the Swahili word for "freedom house," this is the center for social, cultural and intellectual African-American interaction.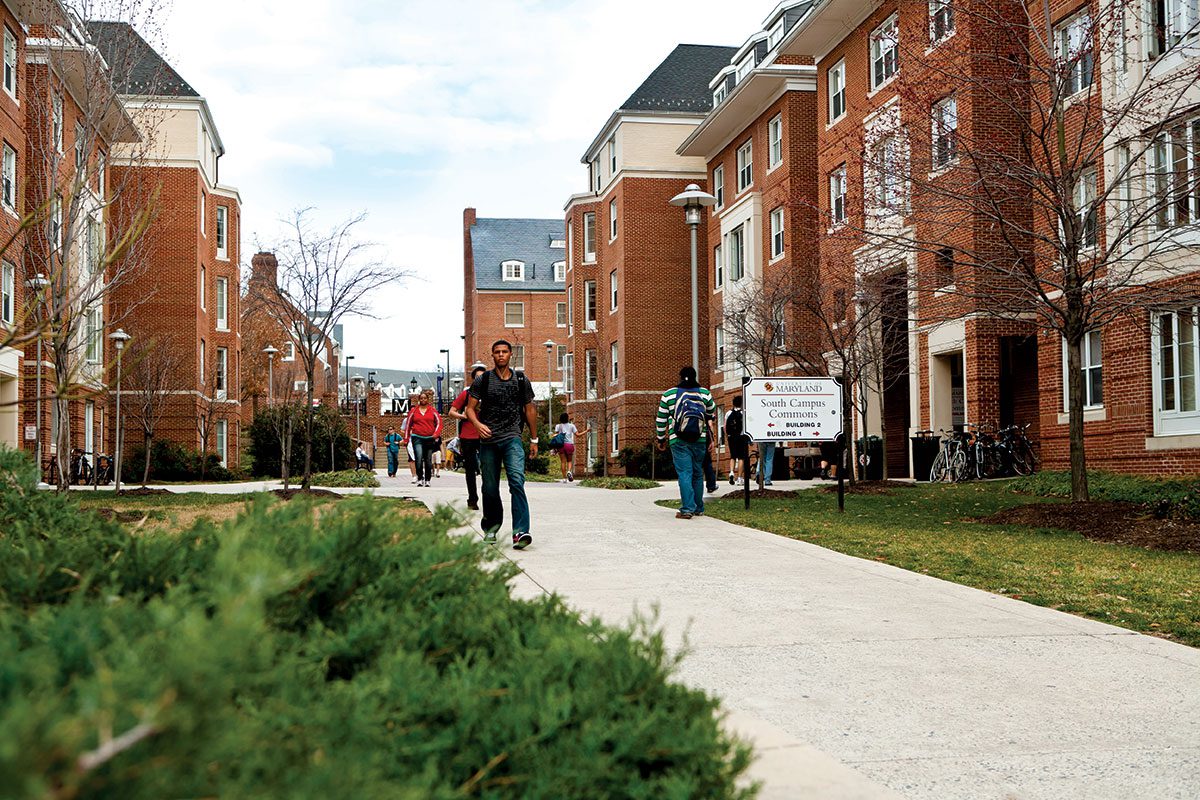 7 — South Campus Commons
This complex provides apartment-style living for 1,825 students, including those in the Beyond the Classroom program. The nearby South Campus Dining Hall offers an array of culinary options, and right above it you will find the student-run newspaper, The Diamondback, and radio station, WMUC 88.1 FM.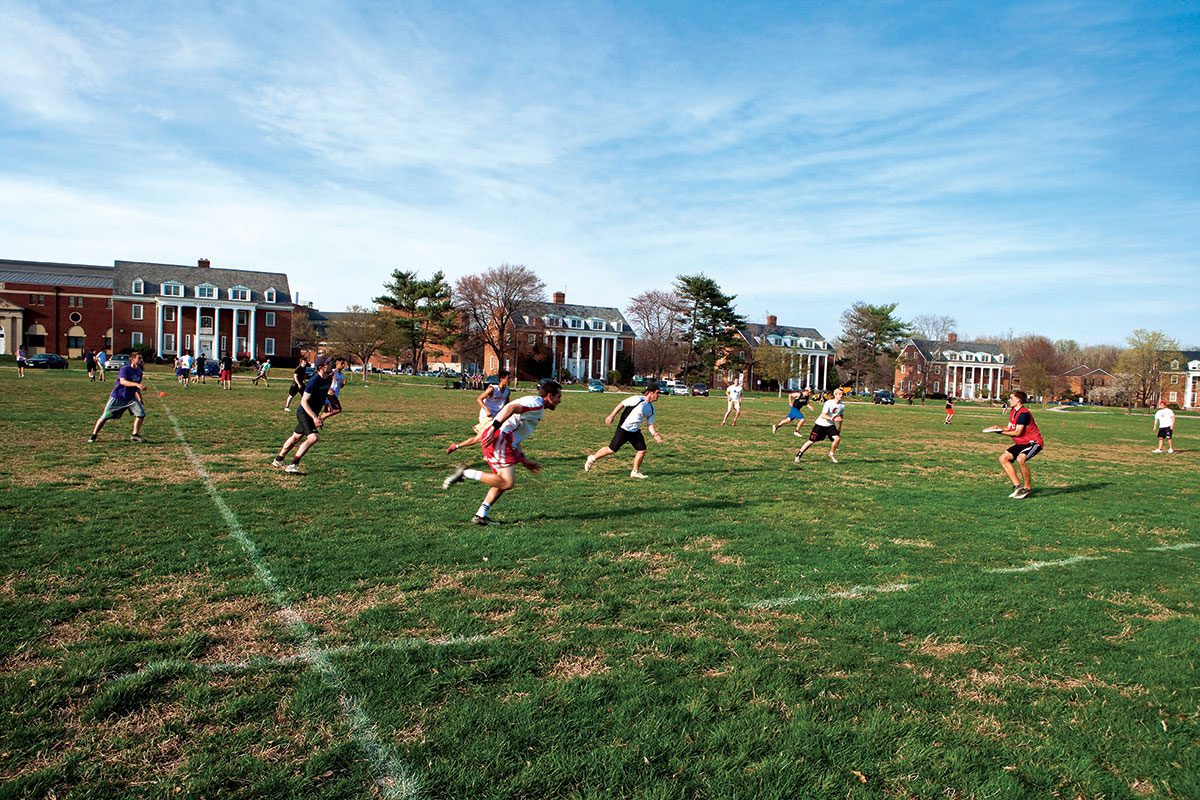 8 — Fraternity Row
This site of the first campus football stadium now includes houses for 11 fraternities and three sororities. Built in the 1950s for fraternities alone, the neighborhood has a partner around the corner: the Graham Cracker of sorority houses. It earned that name when the square lots were cleared for construction and the clay ground had to be aerated with small round holes.