UMD is a living lab for sustainability where students, faculty and staff contribute to greening the campus.
In 2019, Maryland earned a Gold rating for sustainability from the Association for the Advancement of Sustainability in Higher Education for its dedication to environmental leadership.
The university is committed to eliminating its carbon footprint. This includes installing green roofs and solar panels, using water-saving equipment, encouraging recycling and composting and educating all students about sustainability.
The entire campus has been designated an Arboretum and Botanical Garden by the American Public Gardens Association, recognizing the significance of its broad diversity: 15,000 trees and plants grow on the university's more than 1,300 acres.
The Farmers Market at Maryland, held at 11 a.m. Wednesdays from April to November in Tawes Plaza, features local food vendors and cooking demonstrations. The Green Tidings food truck serves lunch at the market, including vegetables grown at Terp Farm. This university agriculture research facility 15 miles south of campus also supplies dining halls and the Campus Pantry.
Learn more about our green efforts at sustainability.umd.edu.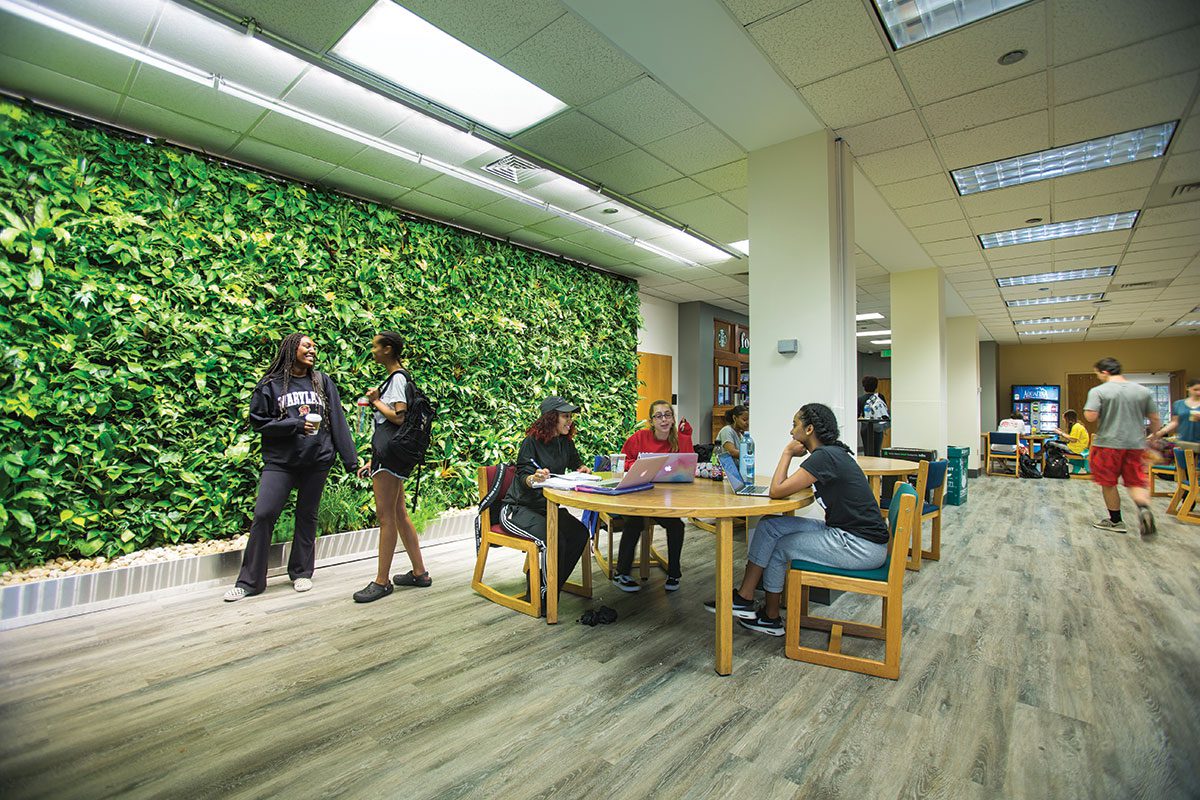 1 — Biowall at McKeldin Library
About 1,000 plants freshen the view and the air on McKeldin's ground floor. The vertical planting has eight species of greenery and uses just 20 to 30 gallons of water each day.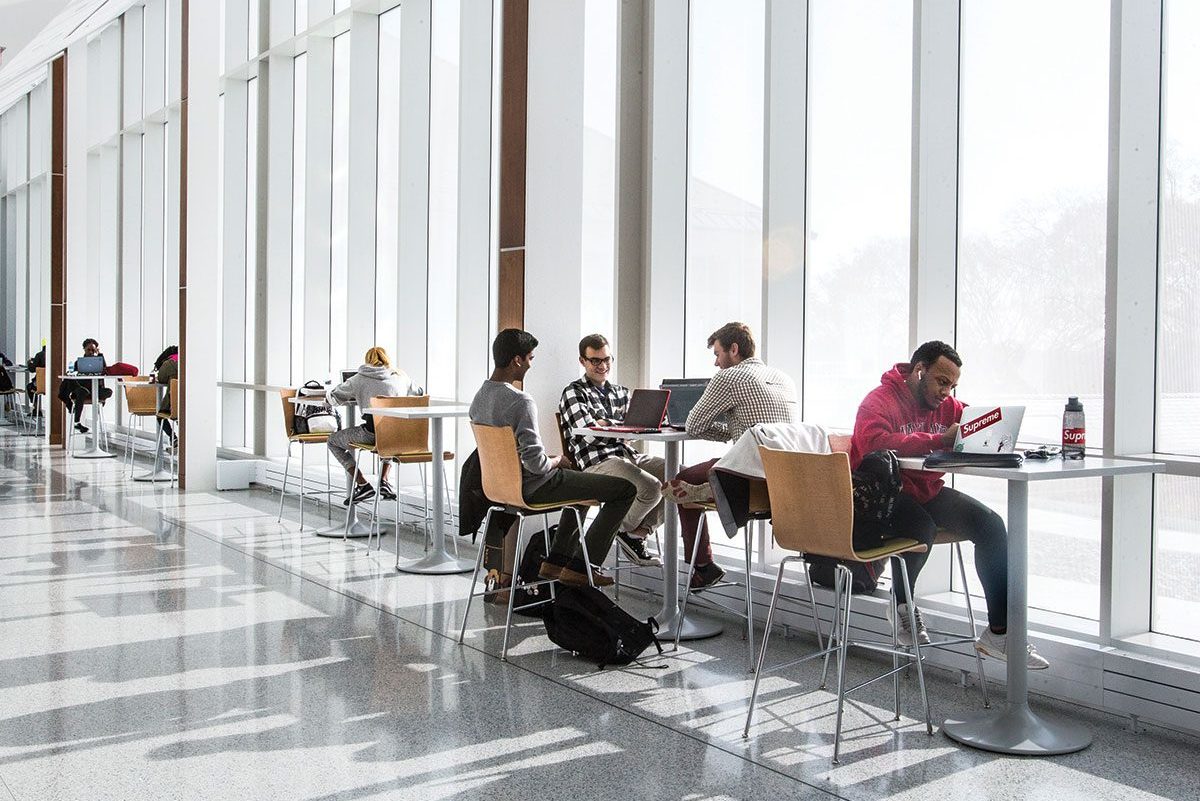 2 — Edward St. John Learning and Teaching Center
This state-of-the-art new building is LEED Gold-certified, featuring energy-efficient lighting controls, water-saving fixtures, composting, day lighting and two green roofs, which improve campus stormwater management.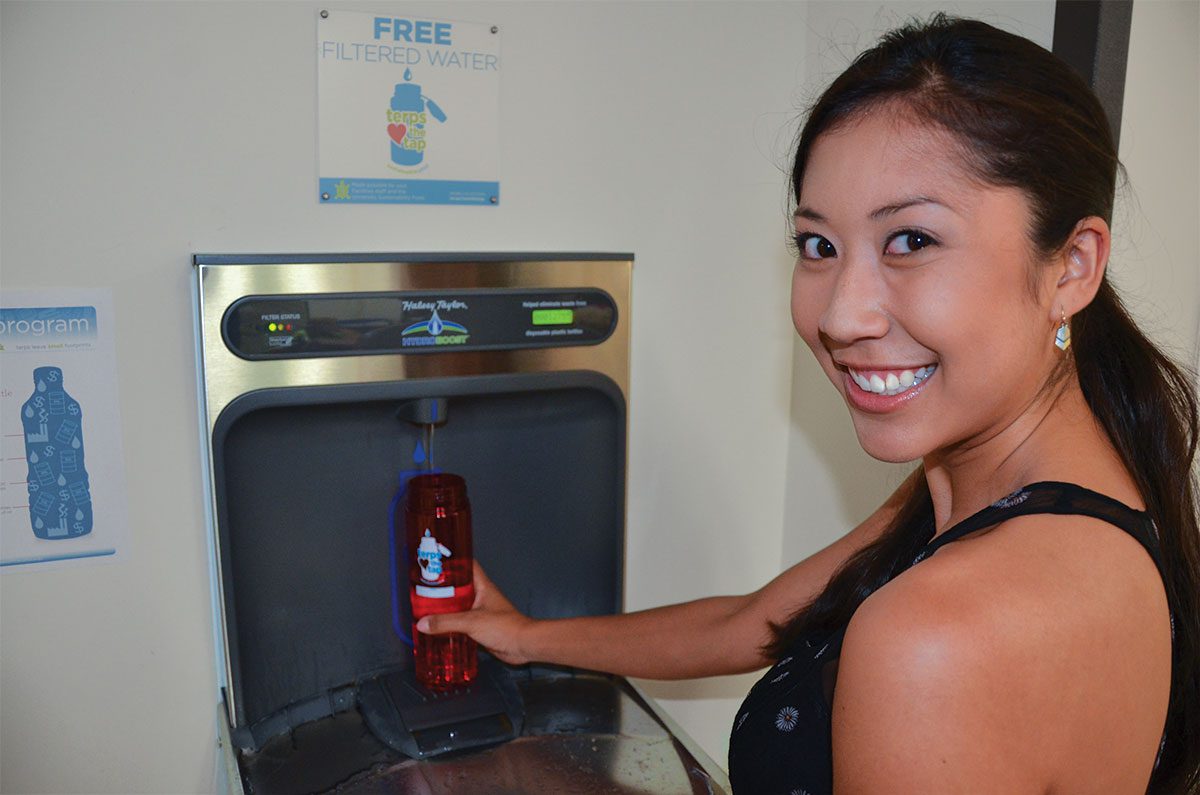 3 — Bottle Filling Stations
Over 100 bottle filling stations located throughout campus provide everyone the opportunity to fill up their reusable bottles with free, filtered water. The stations have electronic counters showing how many plastic water bottles have been diverted from landfills—around 5 million to date.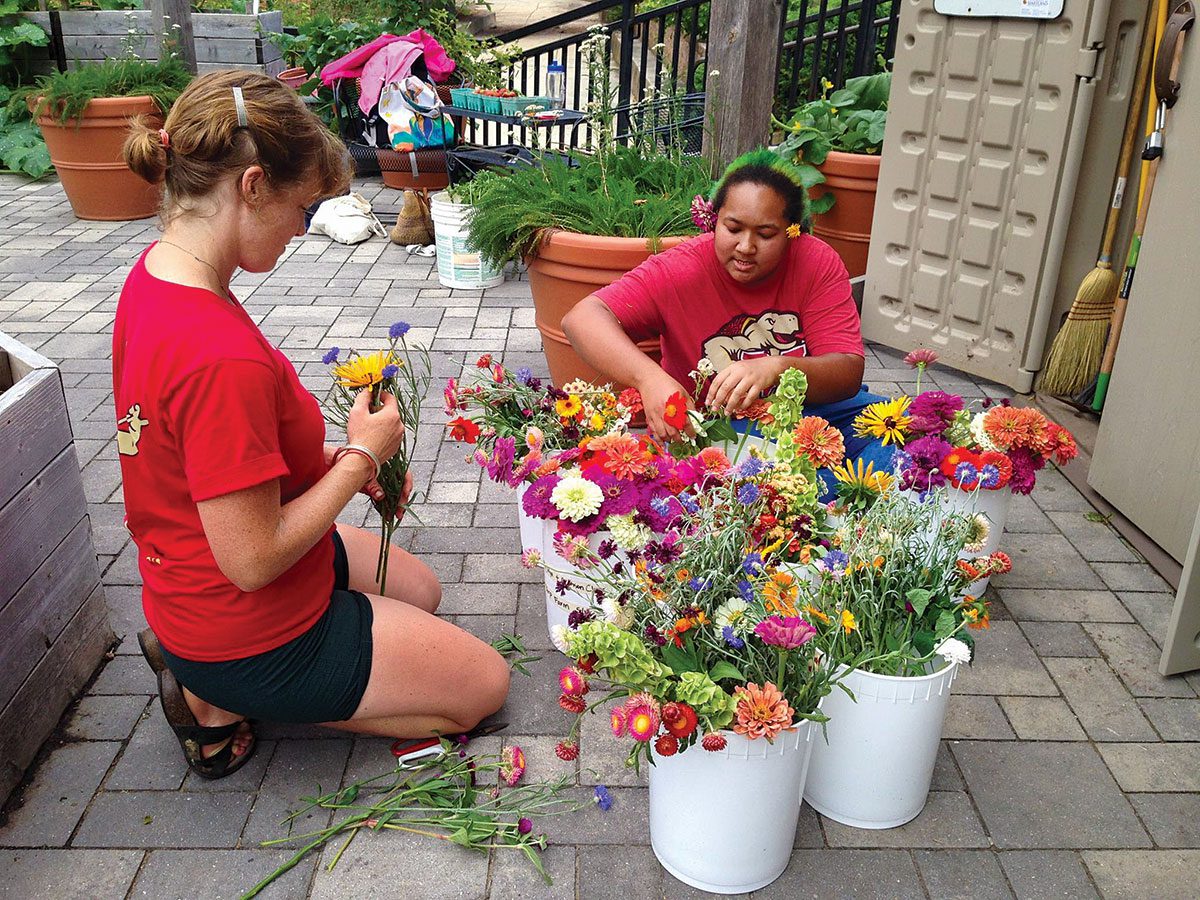 4 — Community Learning Garden
Here, students, faculty and staff nurture flowers, vegetables and fruits. Built in part by students, the garden serves as a living classroom for agriculture courses.