The University of Maryland has long had one of the most visible, recognizable and successful programs in the country.
Today, Maryland offers 19 intercollegiate sports: 11 for women and eight for men. More than 500 student athletes compete each year at the top level of collegiate athletics, most of them as members of National Collegiate Athletic Association (NCAA) Division I teams. Since 2005 alone, Maryland has won 19 national championships, including an NCAA championship in women's basketball, five in women's lacrosse, five in field hockey and three in men's soccer. The women's lacrosse and men's soccer teams both captured National Championships in the past academic year. Since joining the Big Ten Conference in 2014, Maryland has won a combined 32 Big Ten regular season and tournament championships, which ranks third among all Big Ten schools during that span. Maryland has also seen remarkable upgrades to its sports facilities, including Xfinity Center and major renovations and expansions of Cole Field House, Gossett Football Team House, Maryland Stadium and Bob "Turtle" Smith Stadium.
For more information, visit umterps.com.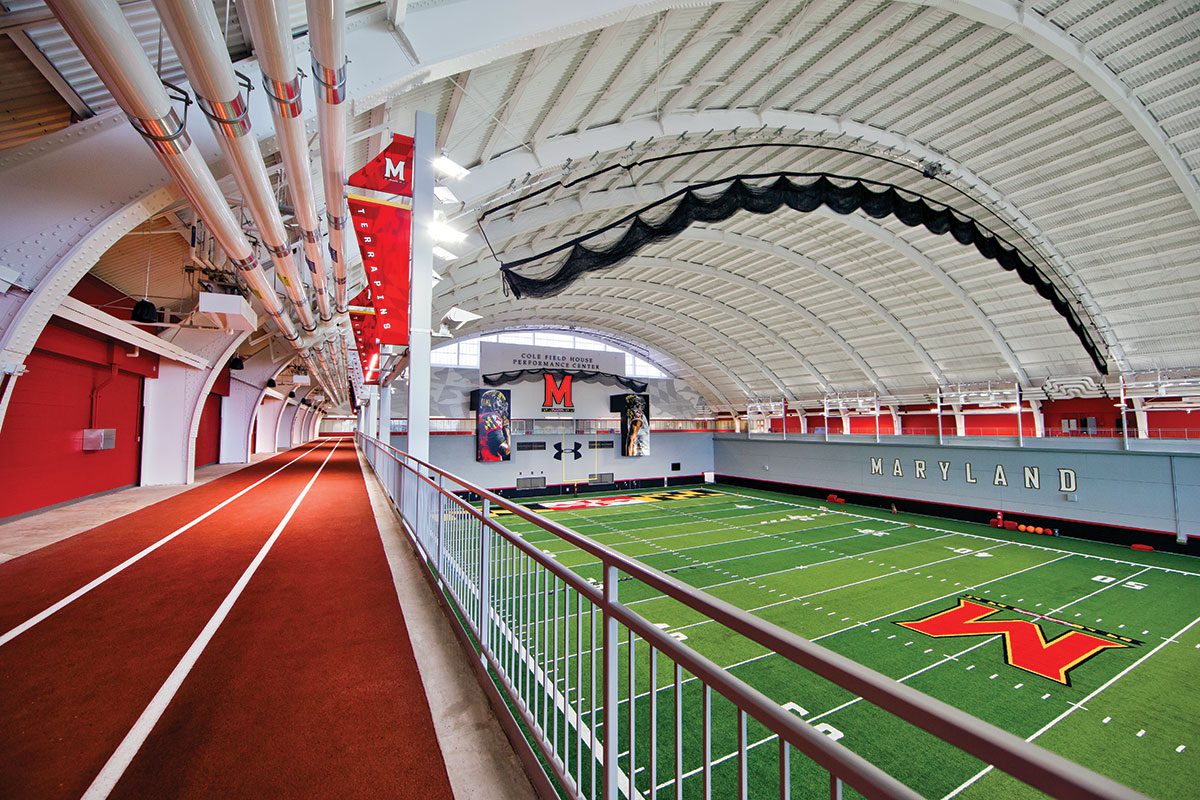 1 — Jones-Hill House
The former home to men's and women's basketball, speeches by Nelson Mandela and Dwight D. Eisenhower and performances by Elvis Presley and Bob Hope is becoming a hub for innovation and a national model for integrating athletics, academics and research. Even as Cole's facade is preserved, construction continues on the Terrapin Performance Center, featuring indoor and outdoor football training facilities; a new venue for the Academy for Innovation and Entrepreneurship; and the new Center for Sports Medicine, Health and Human Performance.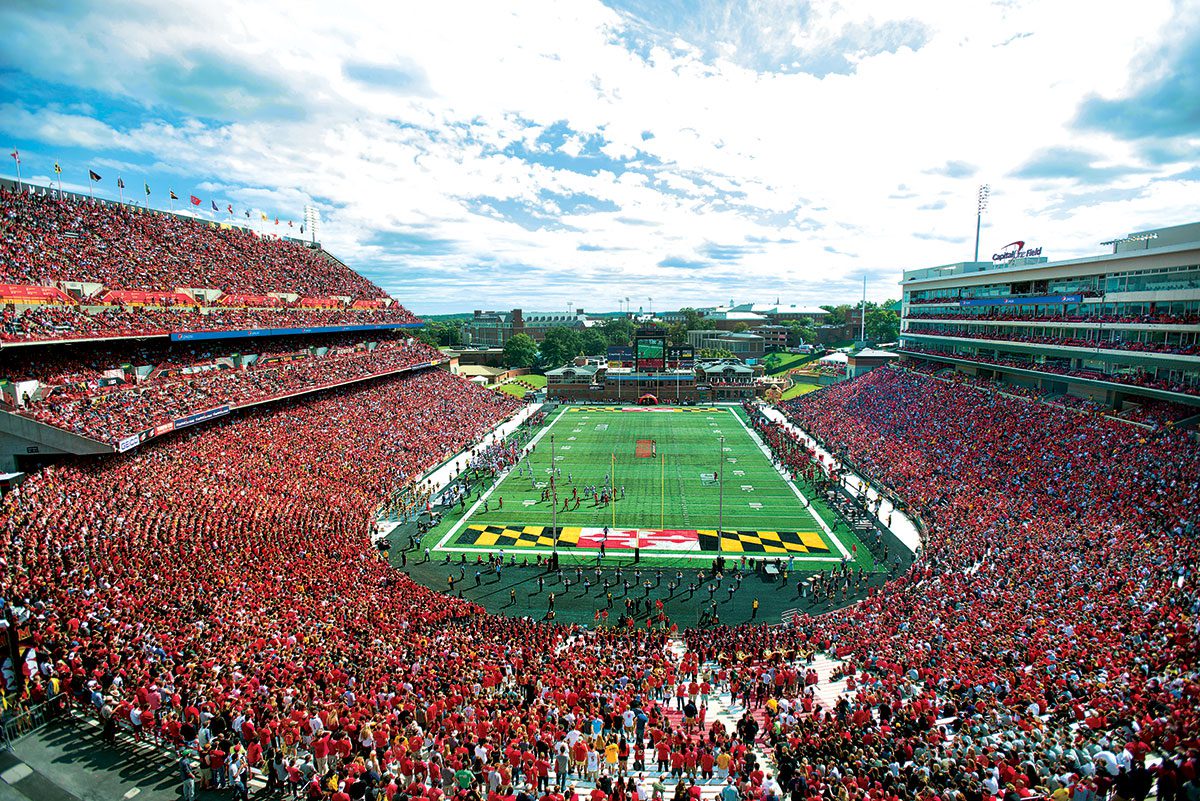 2 — Capital One Field at Maryland Stadium
A high-tech turf field at the home of Maryland football and men's lacrosse is designed to keep our athletes cool. A stadium expansion increased capacity and added skyboxes, a new team store and enhanced seating for fans with disabilities.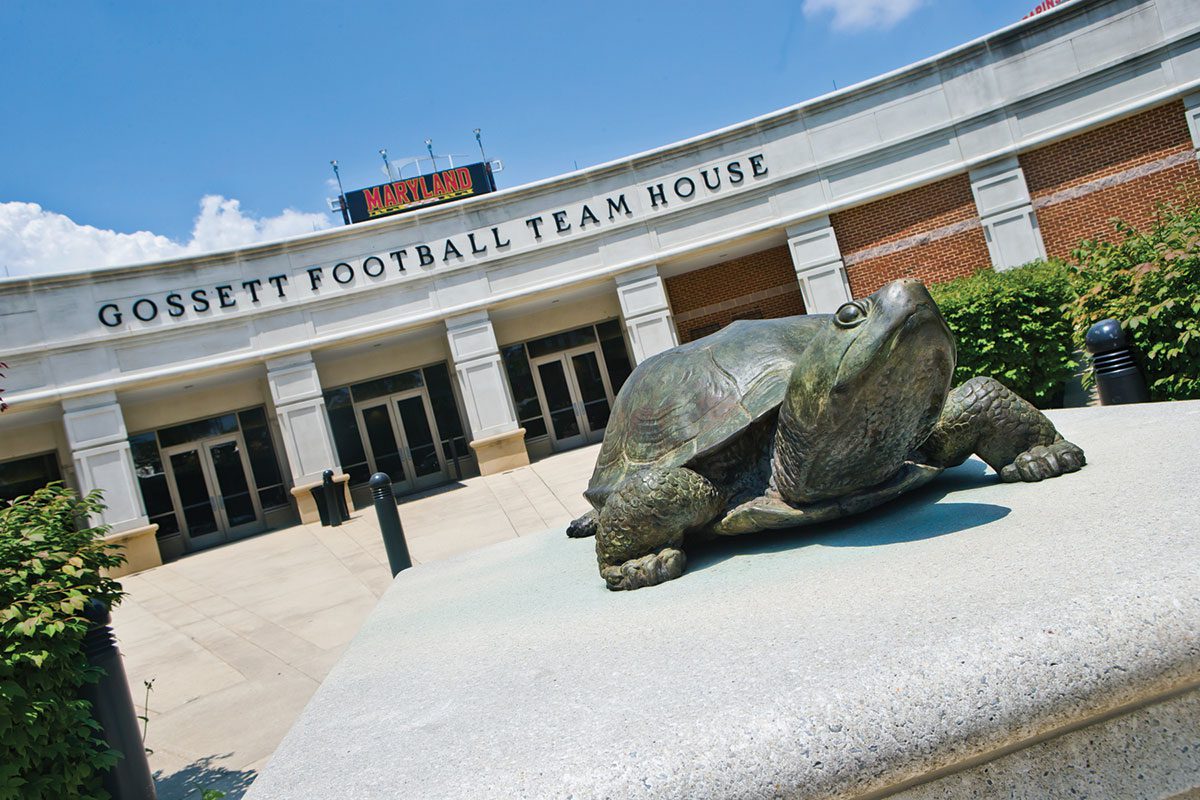 3 — Gossett Football Team House
This all-purpose complex combines football function with imaginative design. Stop in to see the Athletics Hall of Fame displays.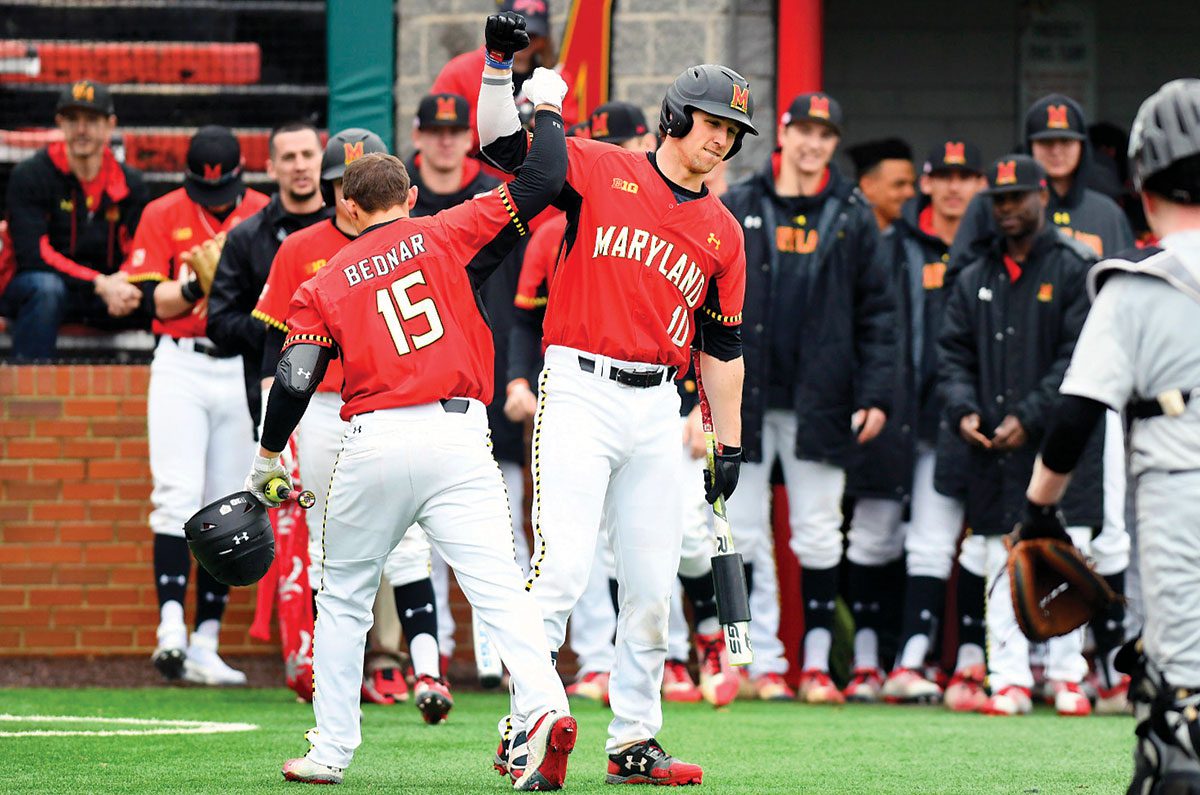 4 — Bob "Turtle" Smith Stadium
Named for alumnus Bob "Turtle" Smith, it has been home to Maryland baseball since 1965. It was upgraded in 2015 with a new high-tech playing surface, drainage system, bullpen and outfield wall.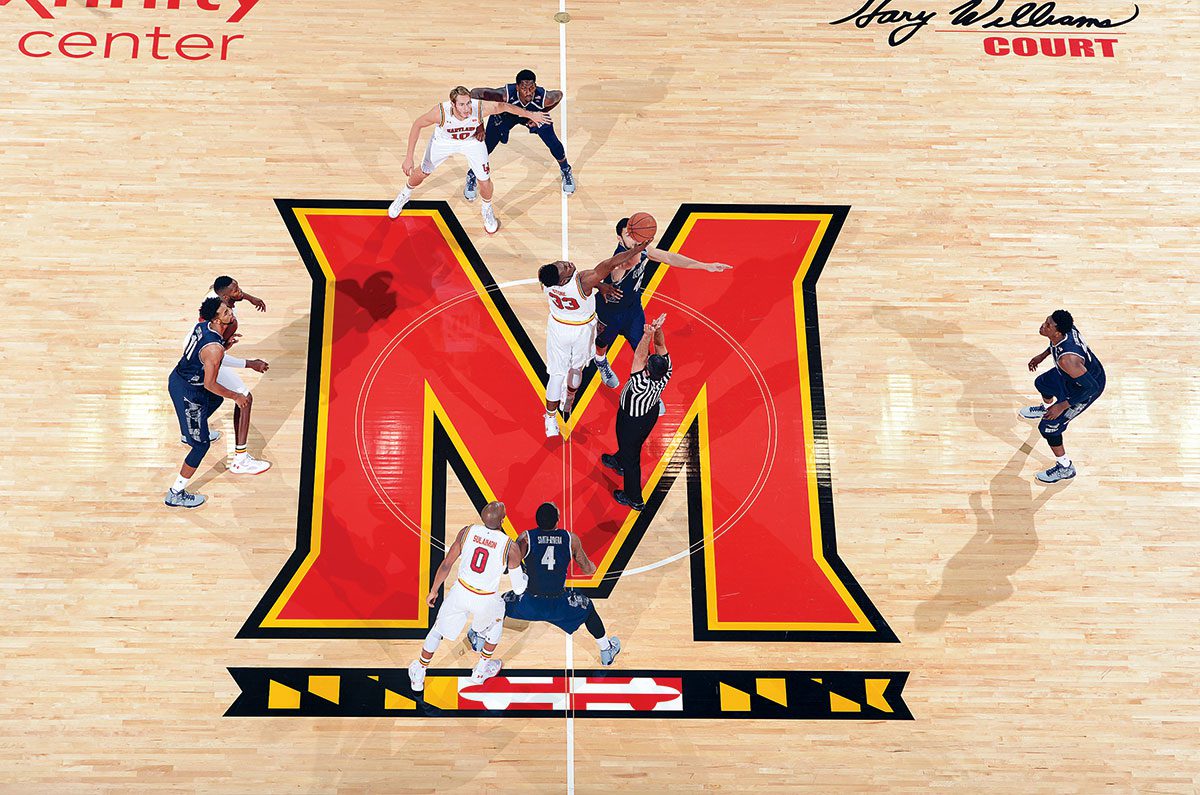 5 — Xfinity Center
Opened in 2002, Xfinity is home to Maryland basketball and one of the loudest fan bases in the country. Stop in to see the 2002 men's and 2006 women's NCAA championship trophies, visit the Terrapin Team Shop or stroll through the Terrapin Walk of Fame and History.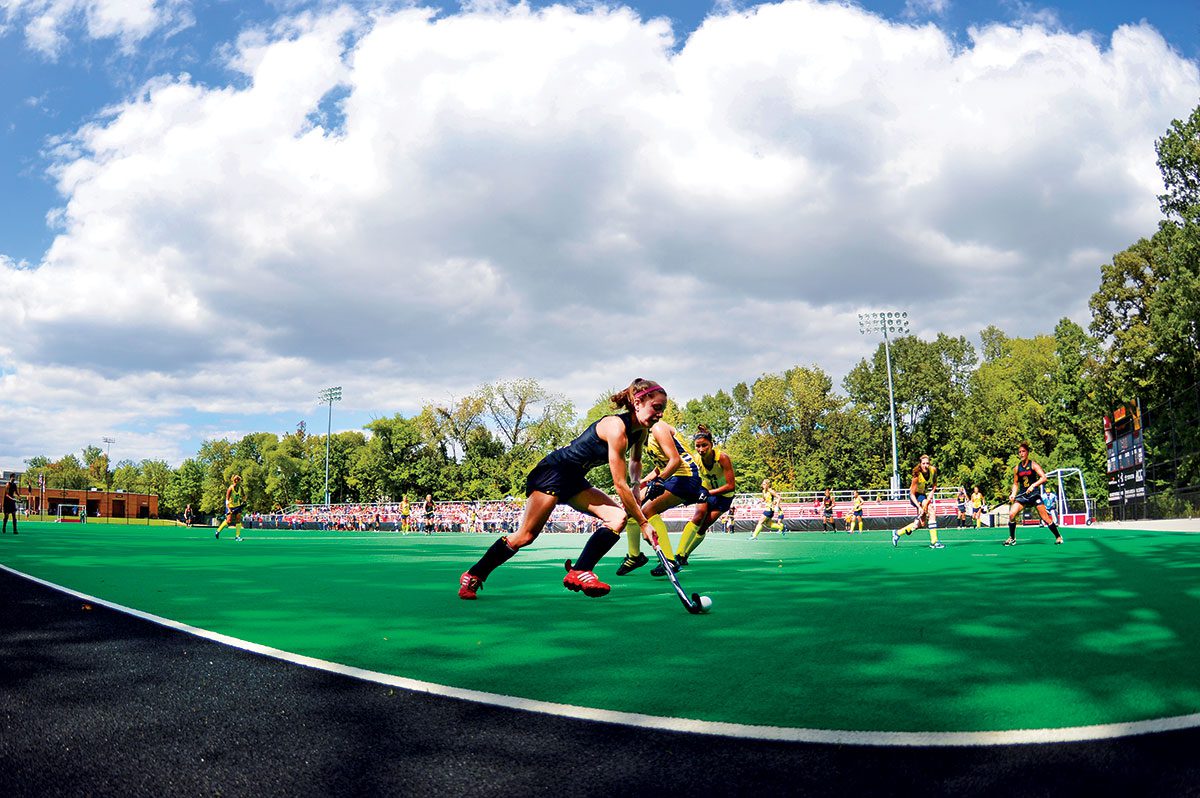 6 — Field Hockey and Lacrosse Complex
Opened in 2003, this fan-friendly facility is home to the perennial powerhouse women's lacrosse and field hockey teams, which have combined for 22 NCAA championships since 1986.