A visit to Maryland isn't complete without stopping at our best-known facilities and attractions.
Considered the largest academic mall in the nation, McKeldin Mall is a popular gathering spot and is used for major events like Maryland Day and Art Attack. Check out the Omicron Delta Kappa cascading fountain and the sundial also located on the Mall. The Adele H. Stamp Student Union-Center for Campus Life, better known as the Stamp, is the hub of student activity on campus, home to the University Book Center, Hoff Theater, Stamp Gallery, a food court and TerpZone (bowling, billiards, video games).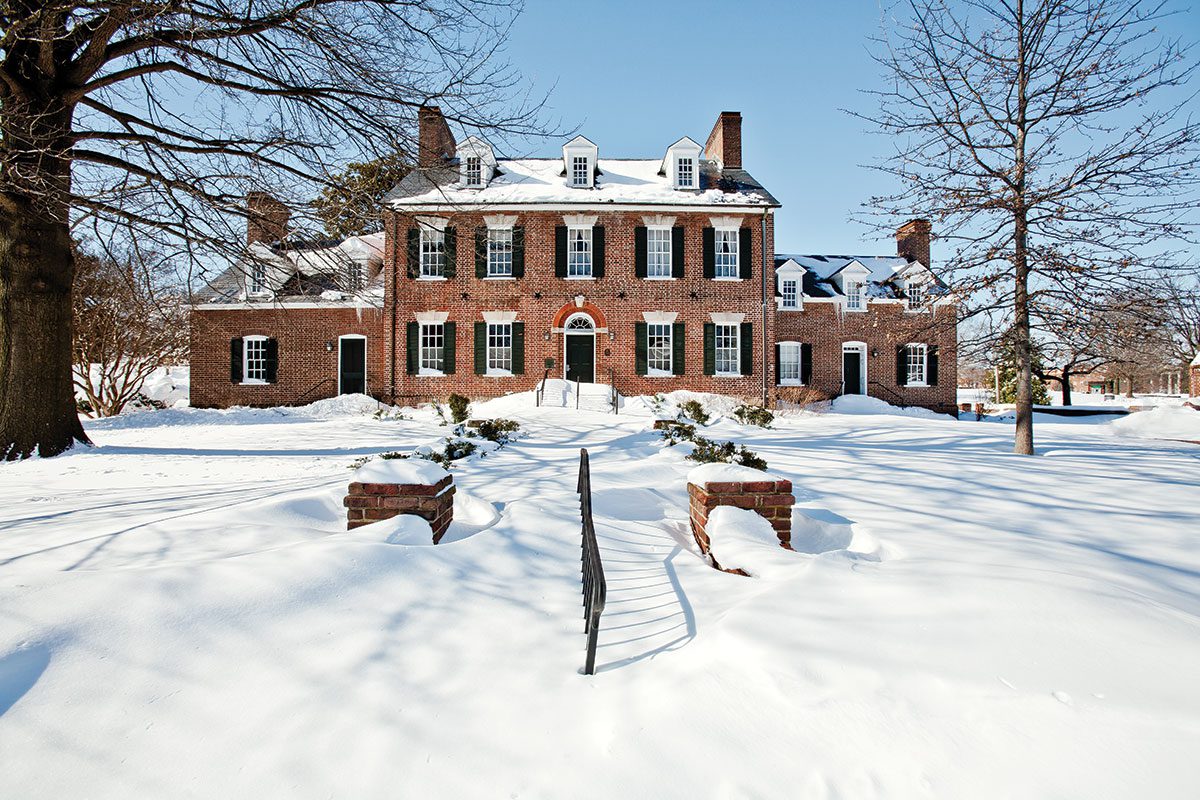 1 – Rossborough Inn
Built between 1804 and 1812, the building and its 428 acres were sold by Charles Benedict Calvert to help found what was then called the Maryland Agricultural College.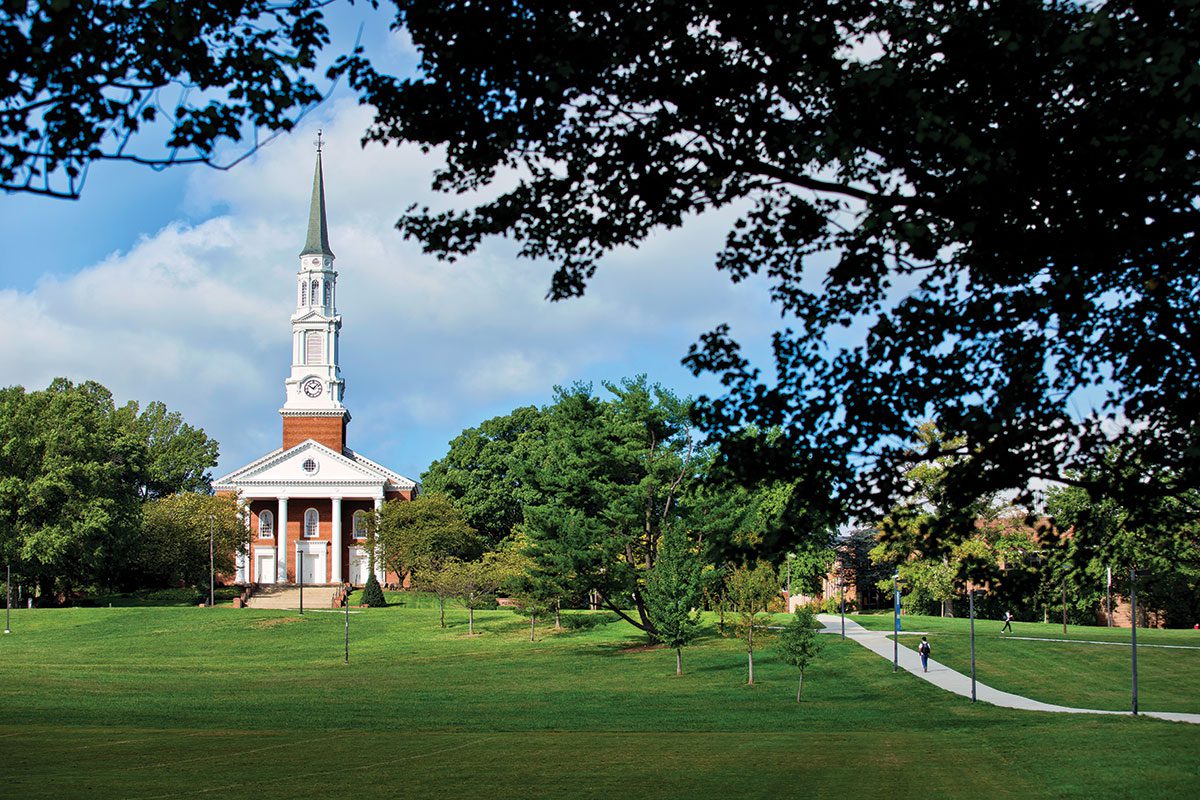 2 – Memorial Chapel
Dedicated in 1952, the non-denominational chapel honors members of the university community who lost their lives serving in the U.S. armed forces. Its steeple is the highest point on campus.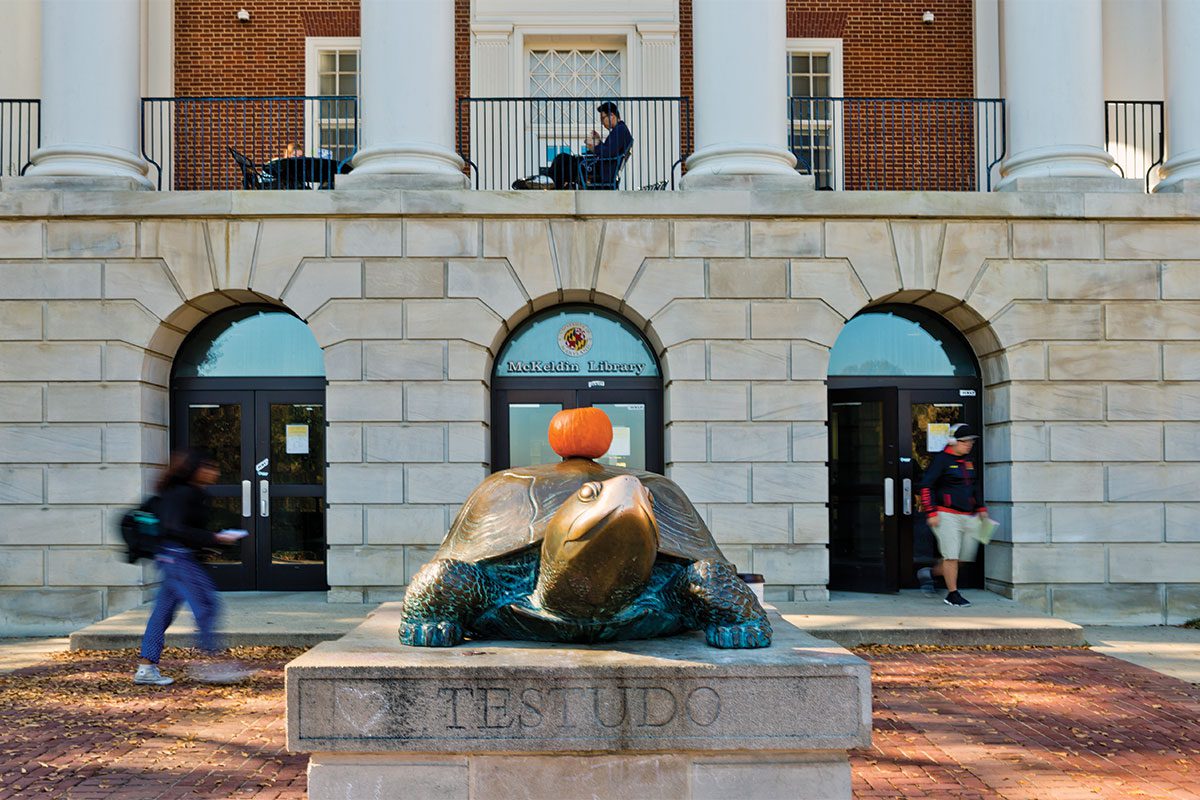 3 – Testudo at McKeldin Mall
Rubbing the nose on this bronze statue for good luck is one of the university's best-known traditions. It's one of seven bronze Testudo statues posi - tioned across the campus.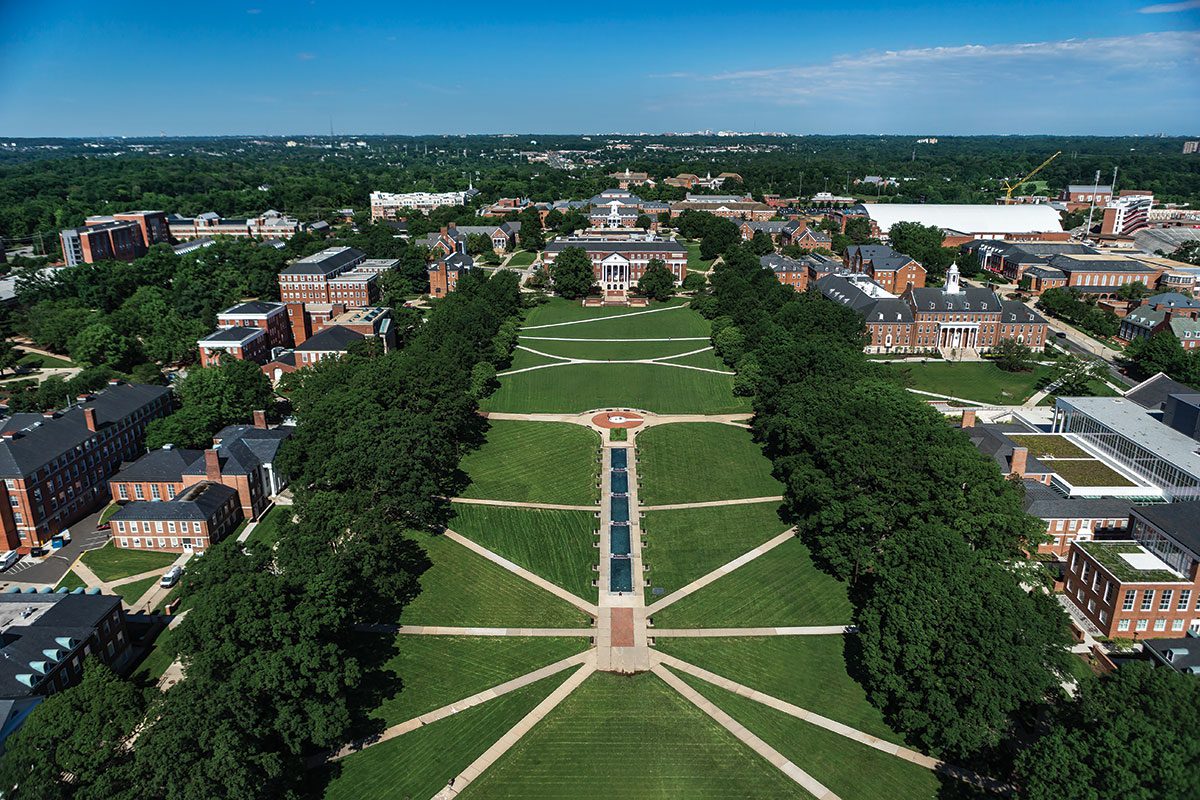 4 – McKeldin Mall
The Omicron Delta Kappa Fountain, etched with quotes from Franklin Delano Roosevelt and Martin Luther King Jr., is a highlight of the nine-acre grassy expanse. The sundial is a gift from the Class of 1965.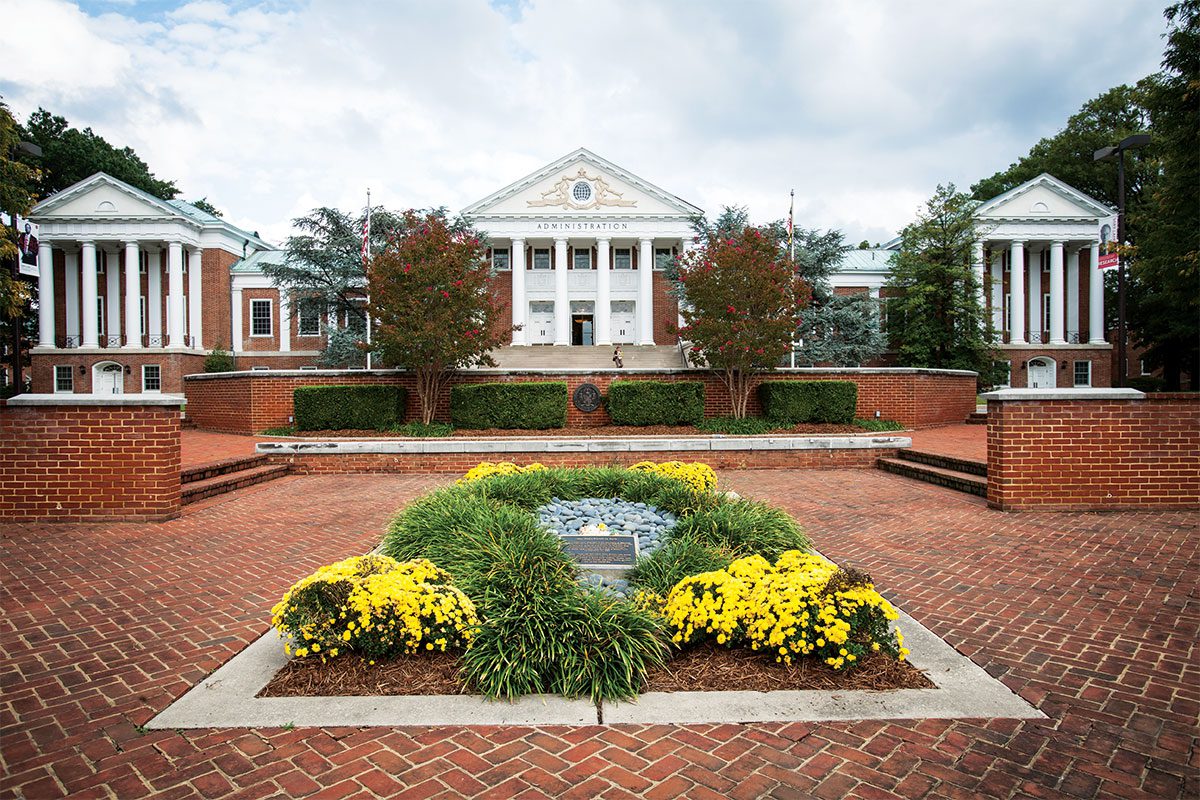 5 – Peace Garden
Created in 2003, this quiet spot honors the memory of the victims of the Sept. 11, 2001, terrorist attacks. The garden marks the burial spot of flowers placed at the ODK Fountain following a memorial service the the next day.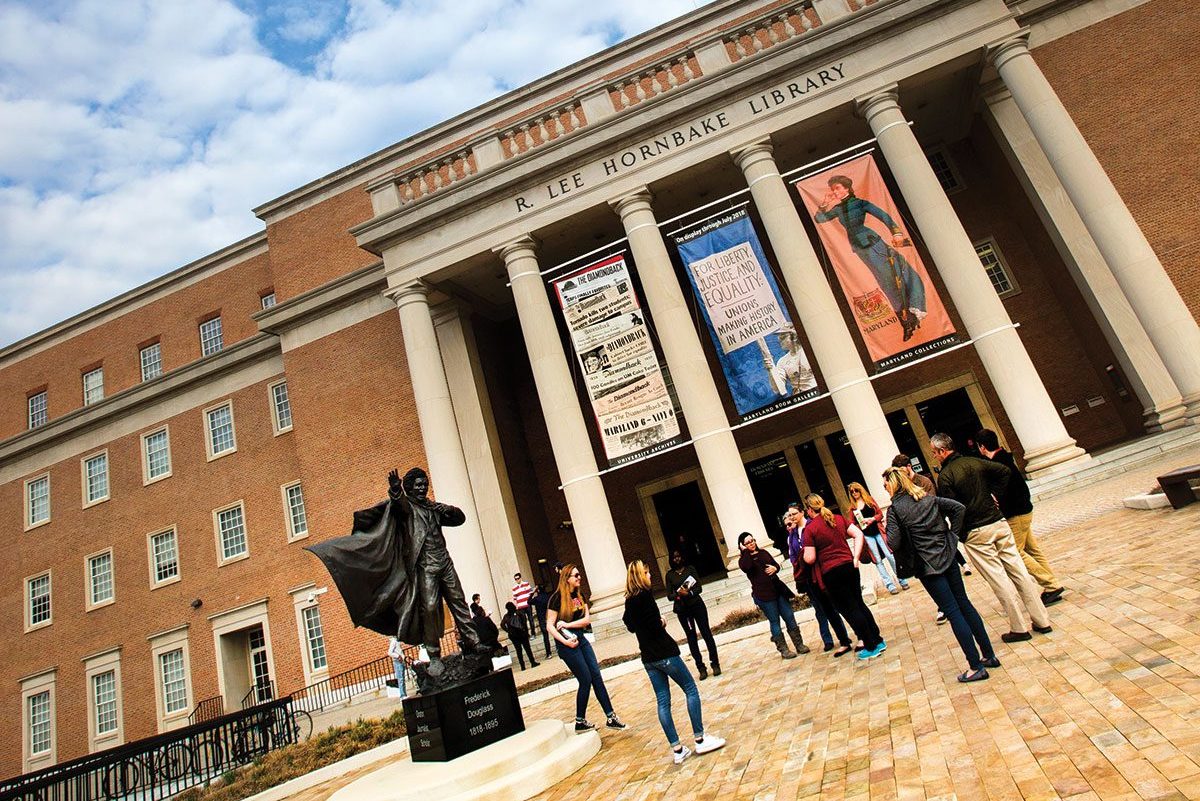 6 – Frederick Douglass Square at Hornbake Plaza
This memorial to the great abolitionist, orator and state luminary was installed in 2015 near Hornbake Library and the University Career Center.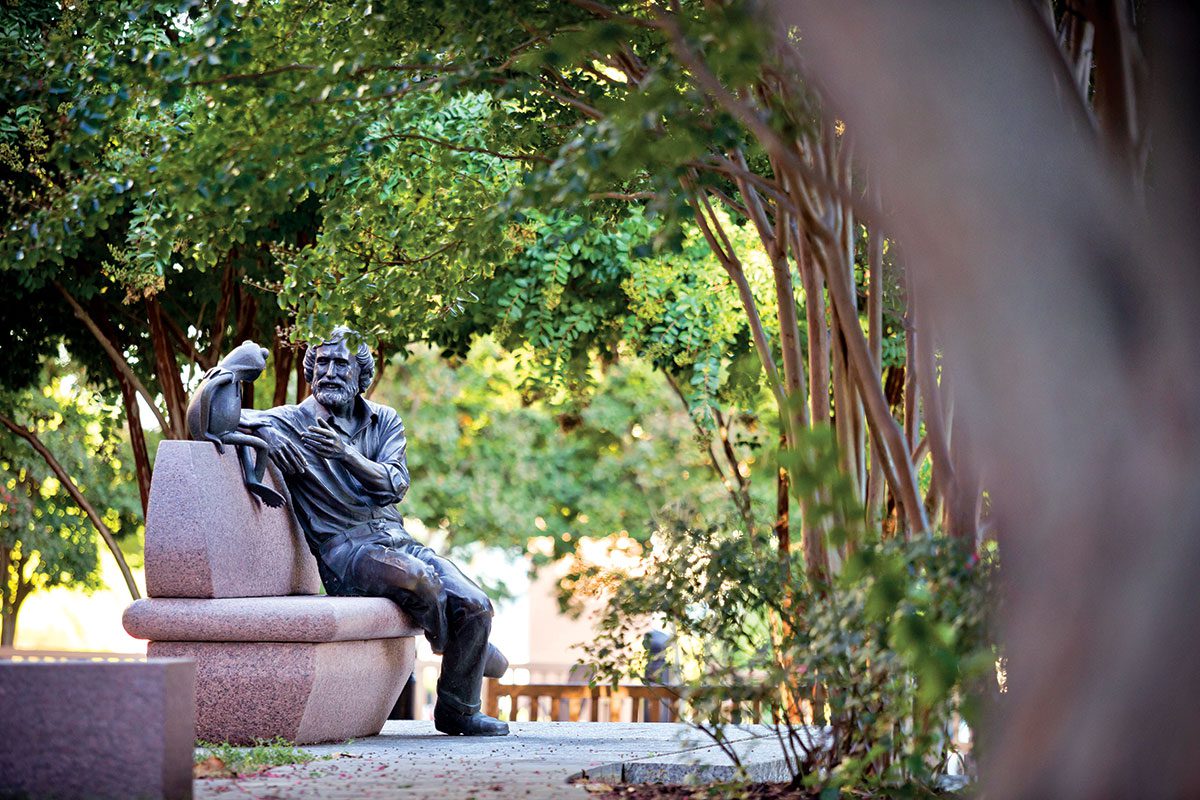 7 – Jim Henson Sculpture
This life-size homage to the 1960 graduate and Muppets creator shows him sitting with Kermit on a bench outside the Stamp, with just enough room for a visitor to join them.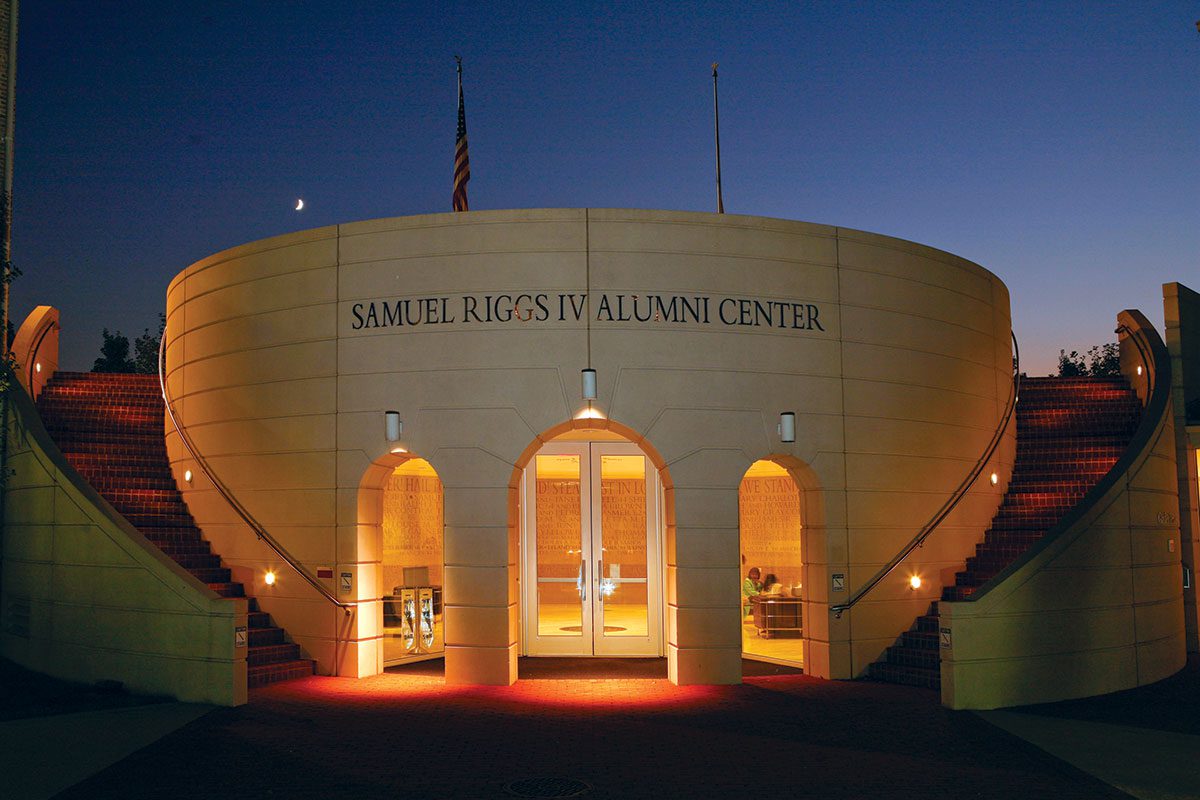 8 –Samuel Riggs IV Alumni Center
The center is a monument to the achievements of Maryland graduates and a gathering place for friends of the university. Outside the building is the Dessie M. & James R. Moxley Jr. Gardens, an oasis of red, yellow and white accenting a flowing fountain.