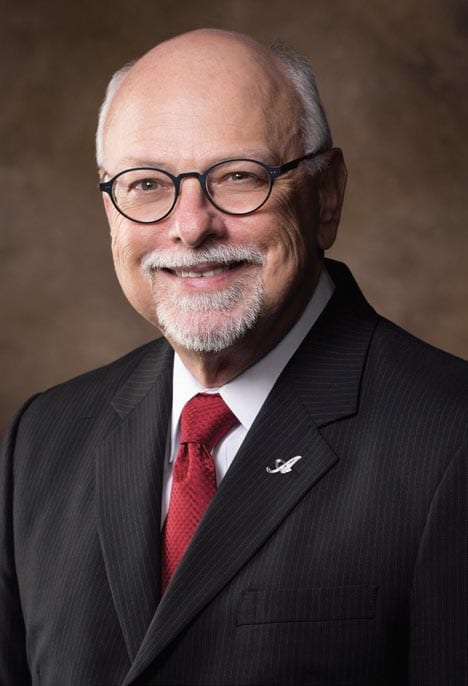 Welcome! Welcome to Fayetteville and the University of Arkansas campus. Since the day my wife, Sandy, and I arrived, we have been impressed with the warmth and hospitality of everyone we've met. The attitude of this community is tremendous, heartwarming and contagious – as I'm sure you'll find.
You've chosen a great time to visit the University of Arkansas. While our student body has grown significantly over the last decade, it has never been more academically accomplished than now. Our faculty are leading research and discovery into fields as diverse as cybersecurity for our nation's power grid, design and construction using cross laminated timber, and supply chain logistics.
Everyone I've met wants this place to excel; to be the best we can be. They want the University of Arkansas to shine on the national stage. No one is content with the status quo, and I find that exciting and inspiring. Indeed, it's a big reason why we came here.
We hope you experience some of the excitement bubbling over here at the University of Arkansas. Visit our beautiful campus for a few hours or a few years, and I'm sure you'll see the same thing.
I'm glad you're here,

Joe Steinmetz
Chancellor, University of Arkansas