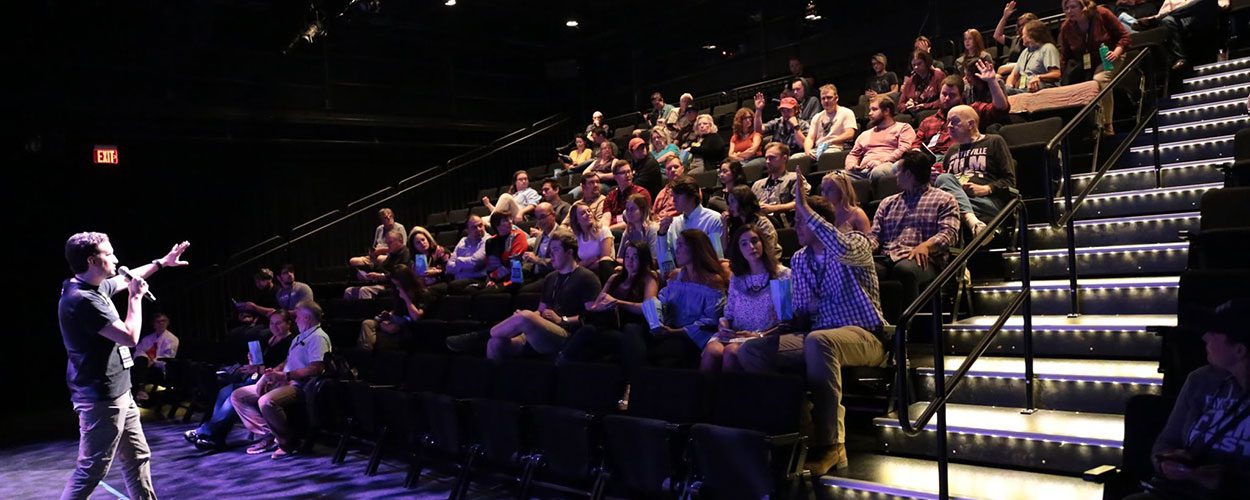 Local Popular Events and Attractions
Fayetteville Roots Festival
The Roots Festival is an annual event that showcases what makes the Ozark region so special. Festival-goers can enjoy Folk, Blues, Bluegrass, Jazz, and Country concerts, and experience cuisine focused on promoting local farmers, chefs, and restaurants. The festival also offers film screenings, workshops, live art, and draws an audience from over 25 states and countries.
fayettevilleroots.org
Fayetteville Film Festival  (Pictured Above)
The Fayetteville Film Fest is a cultural leader in our region, bringing world class film to our state, developing meaningful relationships with filmmakers, and nurturing the art of film-making by uniting a community of creators and supporters.
fayettevillefilmfest.org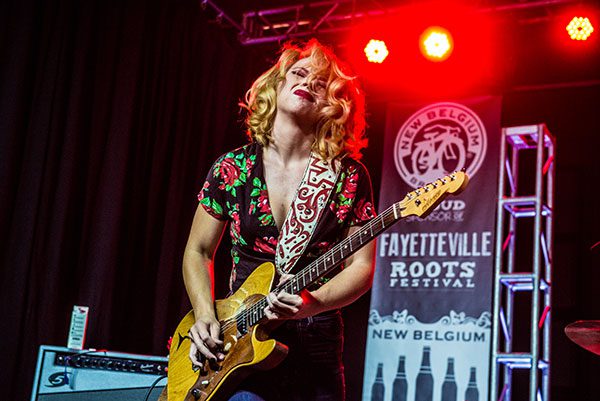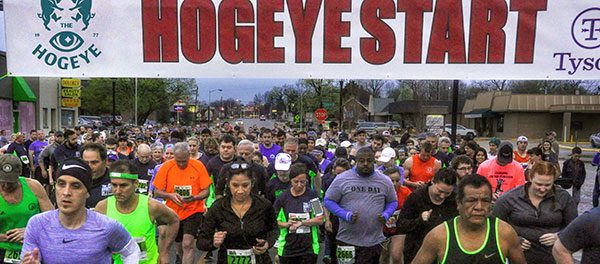 Hogeye Marathon
The Hogeye Marathon, Arkansas' oldest marathon, was founded in 1977. Northwest Arkansas charities benefit from the proceeds of the event, which brings runners from every state to the most beautiful part of Arkansas.
hogeyemarathon.com
Square 2 Square
Celebrate Northwest Arkansas' historic downtown squares at the Square 2 Square Bike Ride event. Each spring and fall cyclists are invited to ride the 30 miles of Razorback Regional Greenway from the Fayetteville square to the Bentonville square. This event is not a race and is open to riders of all ages and abilities.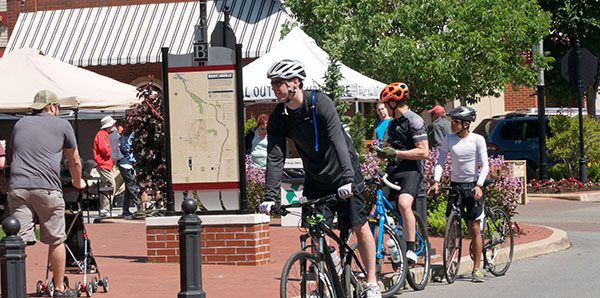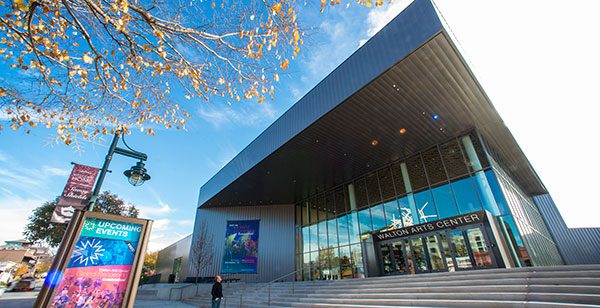 Walton Arts Center
Known for its commitment to the arts, the Walton Arts Center, located just minutes from campus, is the premier place to experience theater in Northwest Arkansas. It is the only authorized seller of Arkansas Music Pavilion (AMP) and Broadway Series tickets. Purchase tickets online or stop by in person and enjoy the free visual arts gallery while you are there.
waltonartscenter.org
Arkansas Air and Military Museum
Follow the colorful history of aviation in Arkansas and American military conflicts through numerous displays of artifacts and aviation memorabilia. The historic aircraft in the museum are unusual among museum exhibits because many of them still fly. Static displays range from the golden age of aviation to the jet age, including Vietnam-era Army helicopters and a Navy carrier fighter.
arkansasairandmilitary.com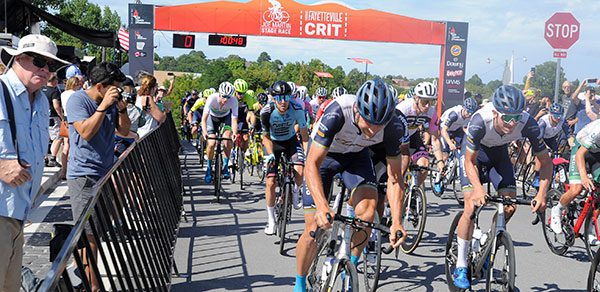 Joe Martin Stage Race
The Joe Martin Stage Race began as the Fayetteville Spring Classic in 1978. Joe Martin served as the race director until 1988 when he was stricken with cancer. Upon his death in 1989, the race was renamed in his honor. Since then, the race has grown into one of the top UCI, Pro Road Tour (PRT) and amateur stage races in the nation. The amateur race is the oldest stage race in the United States.
joemartinstagerace.com
Lights of the Ozarks
Each year, from mid-November to the New Year, 500,000 LED holiday lights shine bright on the Fayetteville downtown square. Lights of the Ozarks is kicked off on lighting night, where community members are encouraged to come see the lights switch on and watch the holiday parade. Come and enjoy winter treats, hot cocoa, and visit Santa Claus before the lights are turned off for the season.