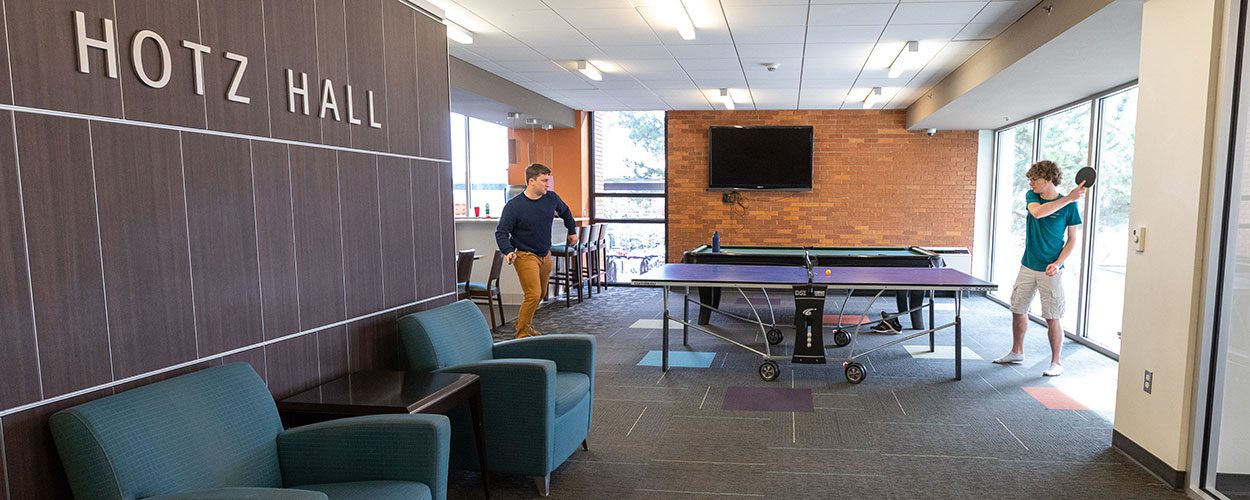 More than 6,200 students "call #UARKHome." For them, life on campus means literally living on campus.
University Housing offers a range of over 20 residential communities across campus in a variety of architecture styles — traditional, semisuite, and suite style.
First-year students are required to live on campus. Ask any student about their early college life, and you are bound to hear a story about that "one time" in Pomfret or Maple Hill or "The Quad." Residence halls are more than just a place to rest your head for the night. Campus partnerships and a commitment to designing spaces that promote community mean University Housing offers some unexpected points of interest. housing.uark.edu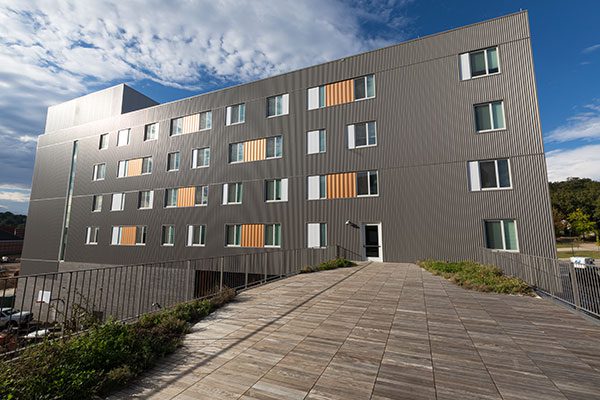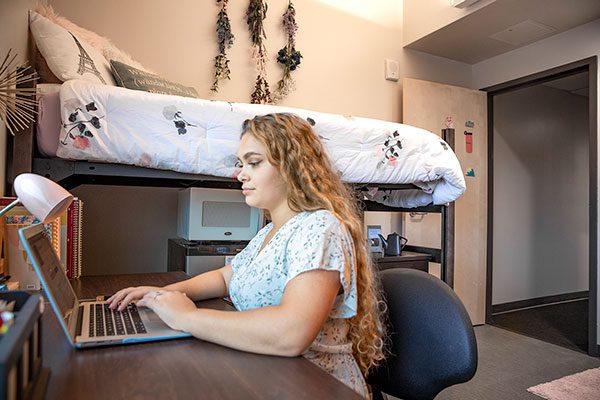 A Delicious Experience – Chartwells student interns worked closely with the campus dietitian to develop a fresh and healthy made-to-order salad concept that uses greens grown locally in the campus Freight Farm.
Creative Community – Adohi Hall is the latest residence hall to open on campus and promotes multidisciplinary communities with a focus on Architecture and Design; Art; Entrepreneurship and Innovation; Music; and Theatre. Residents living in the hall have access to a movement studio, music practice rooms, graphic design studio, performance areas, recording studio, paint room, and a makers space with 3D printer, laser cutter, sewing machines, and other crafting tools.
Home Theater – Hotz and Futrall Halls come fully equipped with their own movie theaters. Residents love a movie night in the plush seats.
Opportunities to Volunteer – Walton Hall houses the Jane B. Gearhart Full Circle Food Pantry. The student-led pantry provides food to those who need a meal. Volunteers are always welcome.
International Invitations – Holcombe Hall is the most international residence hall on campus. Nearly 40 percent of its students are from another country. That is why the International Students and Scholars Office makes its home on the first floor. Stop by and say hello in any language.