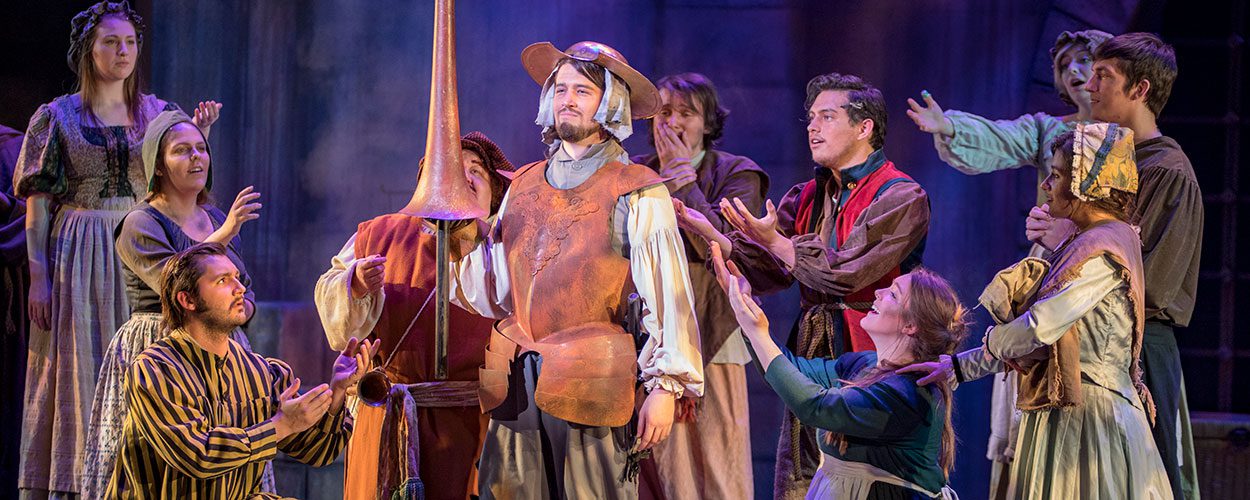 The University Theatre, operated by the Department of Theatre, starts its theatrical season in the fall with dramas, comedies, and musicals performed and produced by a student cast and crew. The department prepares students for careers as designers, directors, actors, and writers in productions in New York, Los Angeles, Chicago, and London, as well as in national tours and theaters such as Lincoln Center, Circle in the Square, The Shakespeare Theatre, Steppenwolf Theatre, and many more. The Department of Theatre also recently opened a Black Box Theater in the Global Campus Building on the Fayetteville Square. It seats more than 180 and features state-of-the-art sound, lighting, and production systems.
Visit drama.uark.edu to see what's showing now.
The Jim and Joyce Faulkner Performing Arts Center, which opened in 2015, is the primary performance venue for the university's musical groups, including the Wind Ensemble, Wind Symphony, Concert Band, Campus Band, New Music Ensemble, University Symphony Orchestra, Schola Cantorum, Concert Choir, Inspirational Chorale, Women's Choir, Percussion Ensemble, Pan Band, Jazz Band, and Opera.
Visit faulkner.uark.edu/tickets/ for dates and tickets.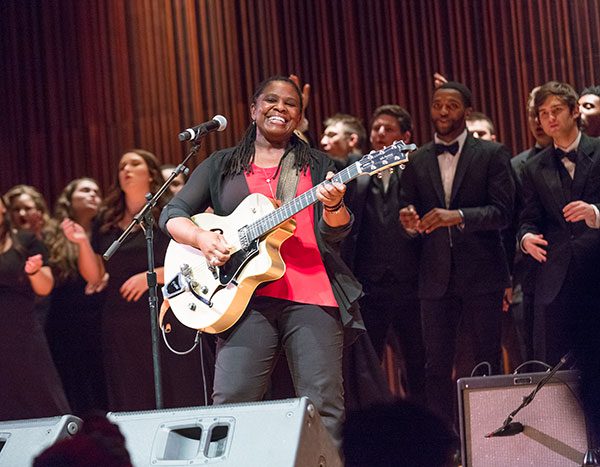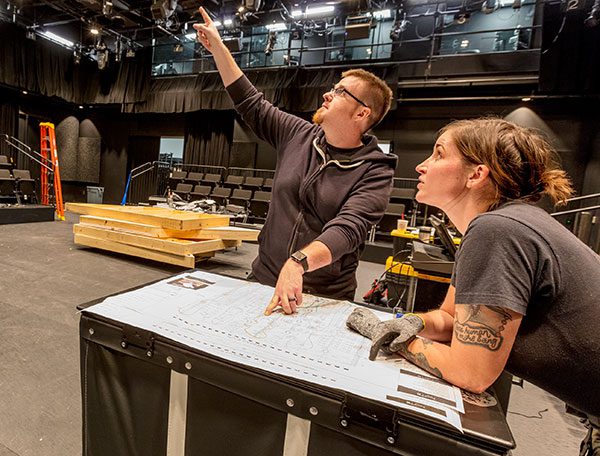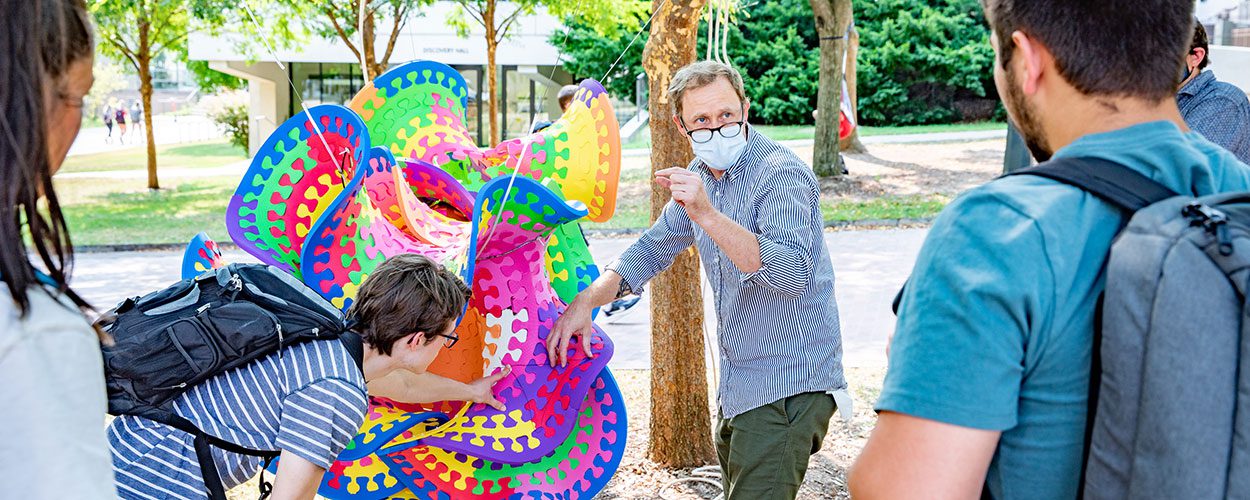 Visitors with an eye for the arts will find plenty to do and see on the University of Arkansas campus. The campus has long supported the performing and visual arts through academic programs and public offerings.
Recent additions of art to the campus include the Silas Hunt memorial sculpture, and significant contemporary artwork inside the new Hillside Auditorium. Other outdoor sculptures may be viewed on campus, including "Courage to Lead," a bronze sculpture by Native American artist Denny Haskew, gifted to the university in 2003.
The Fine Arts Center, built in 1950 and designed by renowned architect Edward Durell Stone, features the Fine Arts Gallery, Fine Arts Library, the University Theatre, and Stella Boyle Smith Concert Hall. South of the main campus, the university's Windgate Arts District has opened a Sculpture Building with a gallery and plans for more, funded by more than $160 million in gifts to the School of Art. Students also operate their own gallery in downtown Fayetteville.
art.uark.edu.