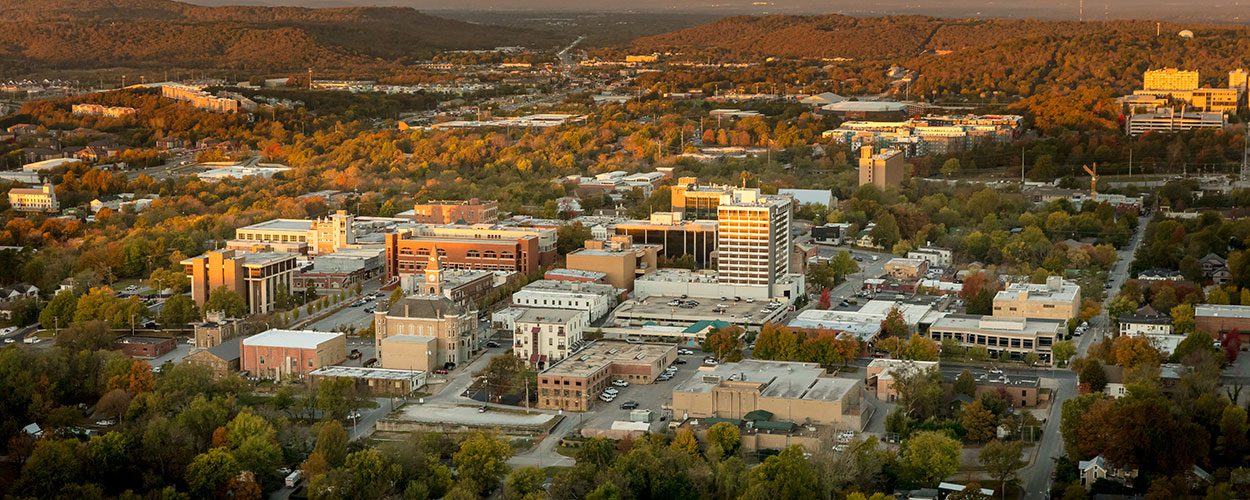 exploring Northwest Arkansas
Fayetteville is consistently ranked among the country's finest college towns, and the surrounding Northwest Arkansas region is considered one of the best places to live in the U.S. You'll find a number of attractions that will contribute to a rich college experience or simply enliven a weekend visit.
Food, Shopping and More
Dickson Street, one of the state's most popular entertainment districts, is just a short walk from campus. A part of Fayetteville's downtown historic district, Dickson Street offers a variety of restaurants, boutiques, galleries, and clubs unique to the area. Fayetteville's historic square, College Avenue, and the area around the Northwest Arkansas Mall, are also great places for shopping and dining. The seasonal Fayetteville Farmers Market, an area tradition on the historic Fayetteville square since 1974, was recently named one of "America's Favorite Farmers Markets" by the American Farmland Trust.
Pinnacle Hills Promenade in Rogers offers the region's newest open-air shopping experience with many of the nation's most popular shops and eateries.
The Razorback Greenway, a 37.5-mile-long paved bicycle trail through rolling forest and pasture, connects Fayetteville with Bentonville while passing numerous museums, parks and retail facilities.
For more information, visit experiencefayetteville.com.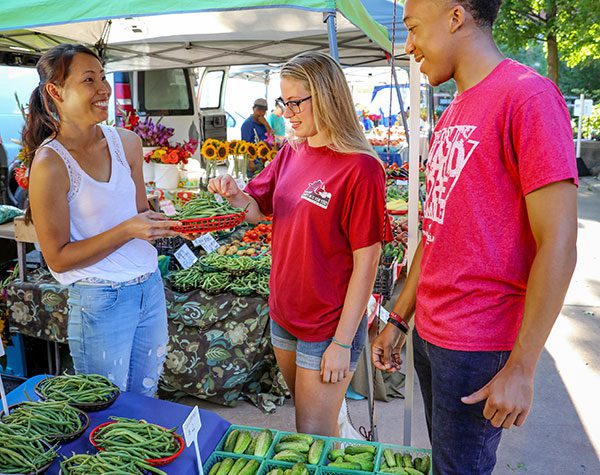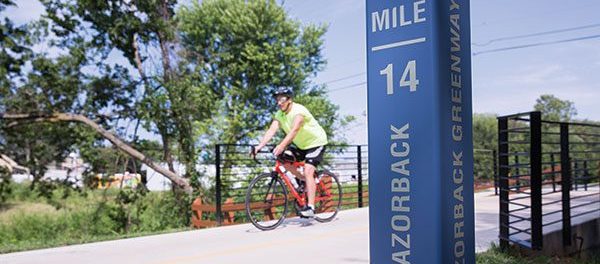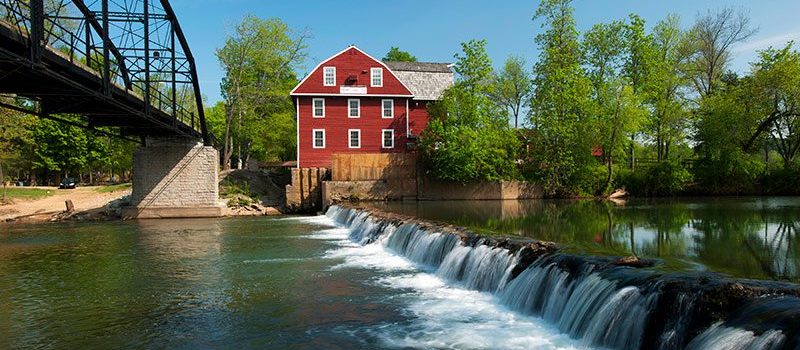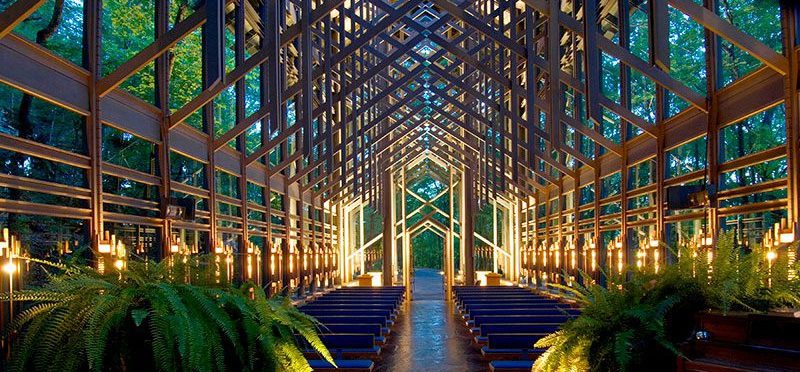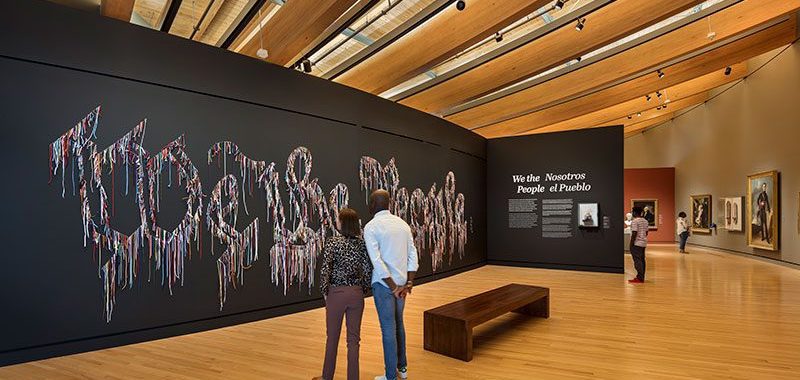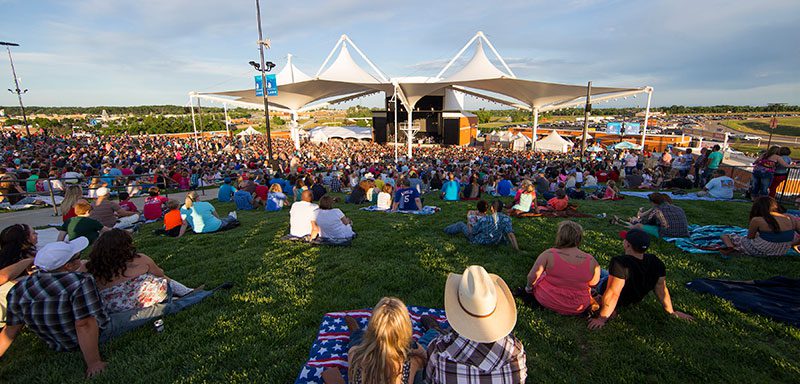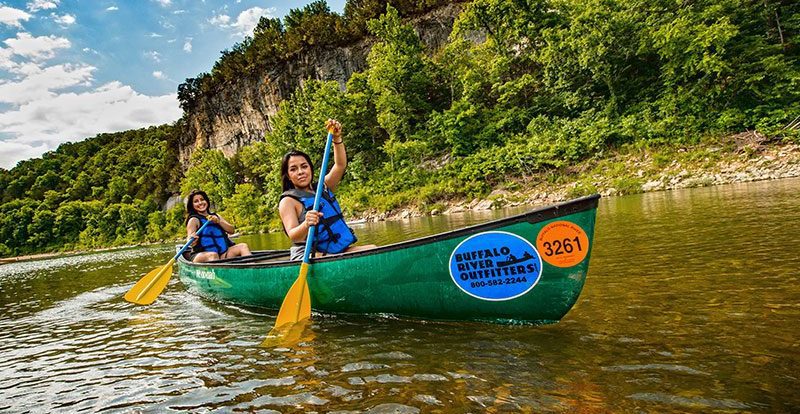 Crystal Bridges Museum of American Art
Quickly gaining recognition as a national center for arts and culture, Northwest Arkansas is home to Crystal Bridges Museum of American Art. This world-class museum features a permanent collection of art spanning five centuries, from the Colonial era to the current day. The collection includes several works considered masterpieces, and the museum regularly hosts traveling exhibitions. Crystal Bridges also offers miles of wilderness trails and a unique dining experience. And if that's not enough, admission is free.
The Natural State Surrounds You
Arkansas is a natural wonder of forests, mountains, and lakes framed by picturesque rivers and streams. Some of the nation's best outdoor amenities and most spectacular hiking trails are within a short drive of campus. Devil's Den State Park is a short distance south of Fayetteville. Beaver Lake is 30 minutes to the northeast. Hawksbill Crag and the Buffalo National River, America's first National River and one of the few remaining undammed rivers in the lower 48 states, are an hour's drive to the east. Access to the Ozark Highlands Trail — a nationally renowned, 218-mile backpacking trail that offers= plenty of adventure – is just a short drive from Fayetteville. Even closer to campus, Fayetteville's Botanical Garden of the Ozarks is another option for fun in the great outdoors.