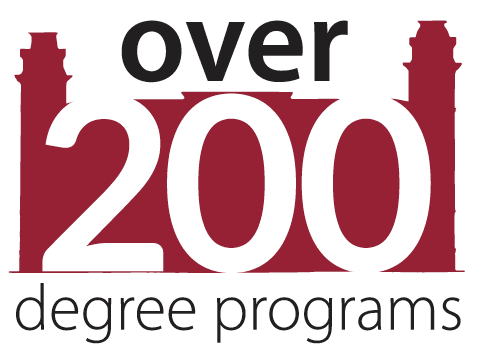 Finding Your Degree Path
The University of Arkansas promotes undergraduate research in virtually every discipline and has an outstanding national reputation in many areas, including sustainability and environmental sciences, nanoscience, creative writing, business, agriculture, rehabilitation education, architecture, engineering and high-density electronics. The university is consistently ranked among the nation's best public colleges and best values by U.S. News & World Report, Kiplinger's, Forbes, The Princeton Review and others.
Graduate Study
The Graduate School offers more than 140 graduate degree programs leading to graduate certificates, master's and doctoral degrees, preparing our students for the highest levels of success in their professional or academic careers. In addition, several specialist and certificate degrees are offered.
Honors College
The Honors College serves all undergraduate majors. Students enjoy small classes, priority registration, special housing, increased interaction with faculty and enhanced opportunities for hands-on research, study abroad and significant financial support.