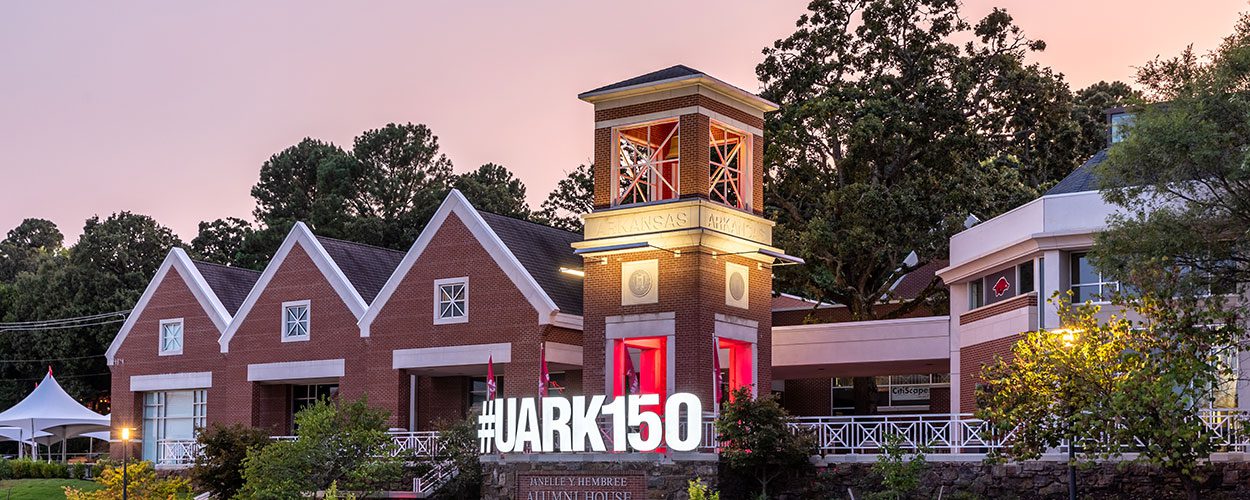 Your visit to campus is likely the first step in a lifelong connection with the University of Arkansas. Our experiences here may differ, but students, alumni, and friends of the university are united by a common bond created by education and growth at such a special place. A place where as students, we plan for the future, and as graduates, we look forward to opportunities to get back to campus and connect with alumni, faculty, and friends.
After your name is added to Senior Walk, the Arkansas Alumni Association will help keep you connected to more than 140,000 alumni, represented by 51 chapters worldwide. The home of the Arkansas Alumni Association, the Janelle Y. Hembree Alumni House, is conveniently located next to Donald W. Reynolds Razorback Stadium and hosts numerous events throughout the year. For more information, visit ArkansasAlumni.org.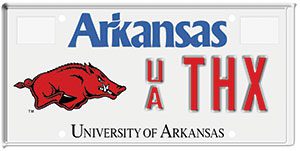 "Roads" Scholarships (a.k.a. Hog Tags)
Hog Tags are a great way to show your support of the university while helping support student scholarships and other worthwhile programs. These Official University of Arkansas Razorback Collegiate License Plates are currently available in Arkansas, Missouri, Tennessee, and Texas.
There are more than 30,000 Hog Tags in Arkansas that directly support "Roads" Scholarships, one of several student scholarships the Arkansas Alumni Association coordinates. The AAA provides more than 450 student scholarships annually.