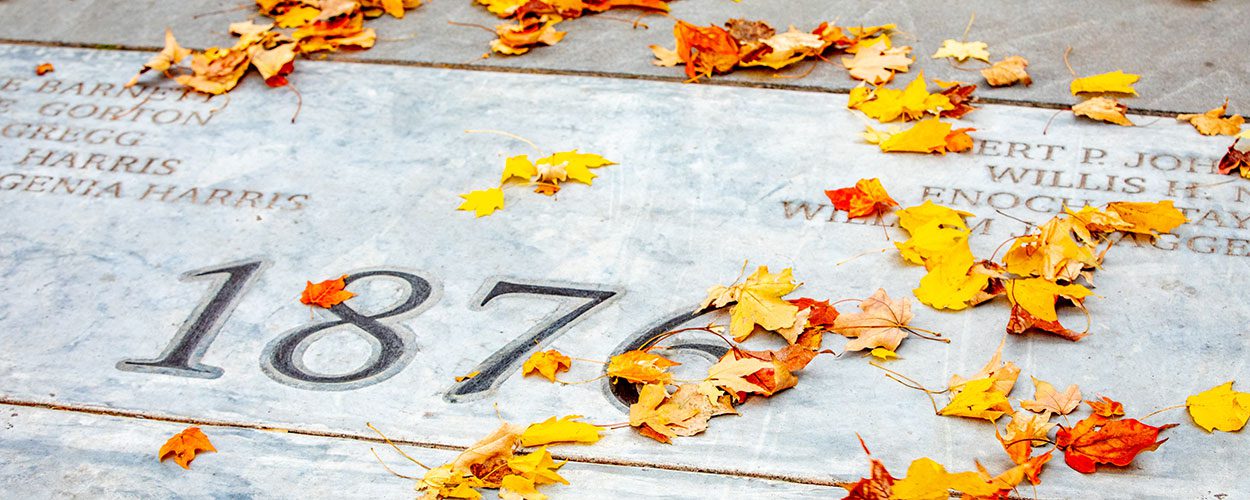 a few things we've Grown fond of
We're proud of our many fun and unique traditions at the University of Arkansas. Here are just a few of the traditions that have shaped the U of A's distinct identity and have united generations of students. arkansasalumni.org/traditions
Senior Walk – The U of A boasts one of the most unique traditions found on any campus: Senior Walk. Over five miles of sidewalks engraved with the names of more than 200,000 University of Arkansas graduates, dating back to 1876. It's the university's longest tradition in both length and years. Senior Walk is concrete proof of the university's commitment to students.
How We Became the Razorbacks – There are dozens of Lions, Tigers, and Bears, but in all of college athletics there is only one Razorback – but it wasn't always that way. The university's teams were known as the Cardinals. U of A lore maintains that football coach Hugo Bezdek fatefully called his players "a wild band of Razorback hogs" after a big win over LSU in 1909.
The Razorback, known for its tenacity and fearlessness, immediately became a popular nickname and one year later, the student body voted to change the official mascot to Razorbacks.
Senior Ring – Because senior rings haven't always been available at the U of A, this is our "newest tradition" on campus. arkansasalumni.org/ring
Spoofer's Stone – During the early history of the university, male and female students were not allowed to mingle. In those days, students sometimes left notes tucked into the crevices of a limestone rock near Old Main. As time wore on, Spoofer's Stone became a popular site for marriage proposals.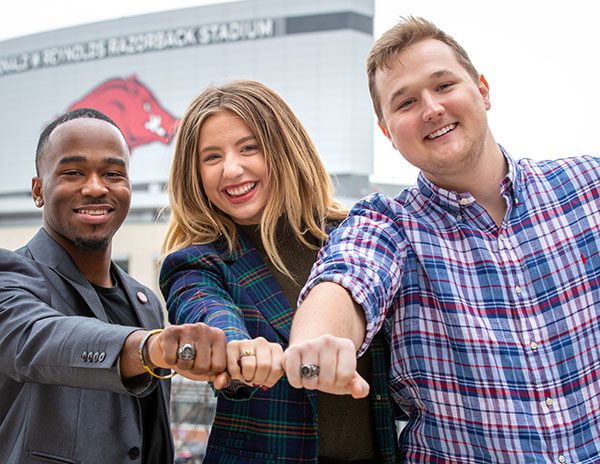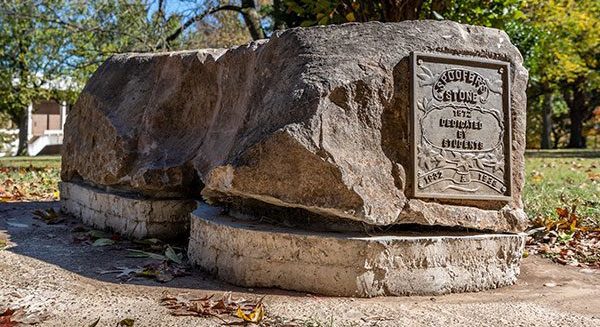 Running Through the "A" & "Go Hogs!" Spell Out – A couple
of traditions involving the Razorback Marching Band go back
more than 40 years: The Razorback football team makes its way onto the field prior to kickoff through a huge "A" formation
made up of band members, simply called Running Through the
"A." The band also spells out "Go Hogs!" as its final formation at
halftime, leading into the playing of the "Arkansas Fight Song,"
which recently celebrated its 100th anniversary.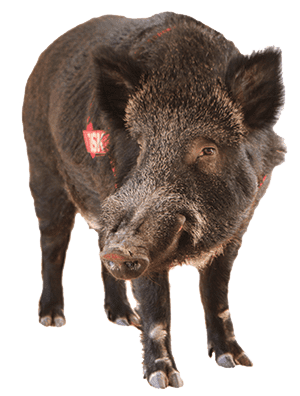 Tusk – The live mascot that represents the Razorbacks, Tusk V,
a Russian boar that attends all Razorback home football
games, closely resembles the wild hogs native to the Arkansas
wilderness. These razorbacks are tough and at times illtempered
animals whose fearlessness and doggedness were
the inspiration for the Razorback nickname.
The tradition of having a live Razorback mascot has been a
fan favorite since the university's first hooved beast made its
debut in the 1960s.
Calling the Hogs – The Hog Call is one of the most recognizable cheers in all of sports. Here are the basics:
Raise your arms above your head during the "Wooo" and wiggle your fingers for several seconds.
Next, bring both arms straight down with fists clenched while yelling, "Pig."
Then extend your right arm with the "Sooie." Repeat these steps two more times and finish by yelling...
"Razor-Backs" like this:
Wooooooooo. Pig. Sooie!
Wooooooooo. Pig. Sooie!
Wooooooooo. Pig. Sooie!
Razorbacks!