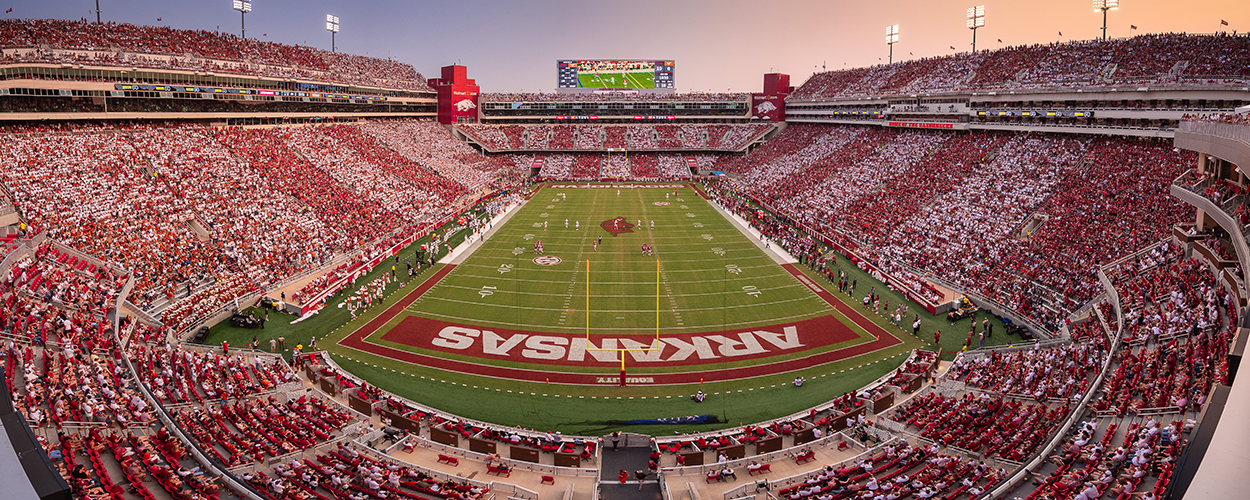 Wooo Pig Sooie!
The Razorbacks represent not just the University of Arkansas, but also the pride of the entire state and far-flung alumni who continue to cheer for the Hogs. The Razorbacks have established one of the most successful athletics programs in the country, winning 45 national championships in football, basketball, cross country, and indoor and outdoor track and field. A total of 72 U of A athletes have competed in the Olympic Games. The university's eight men's and 11 women's varsity sports host more than 200 events annually.
Arkansas consistently finishes among the nation's best in the Learfield Directors' Cup, a program that annually tracks the nation's most successful intercollegiate athletics programs. Razorback Athletics recently turned in a program-best eighth place finish in the 2020-21 Learfield IMG Directors' Cup.
Razorback student-athletes succeed both on the field and in the classroom. During 2020-21, the average GPA of student athletes was 3.25.