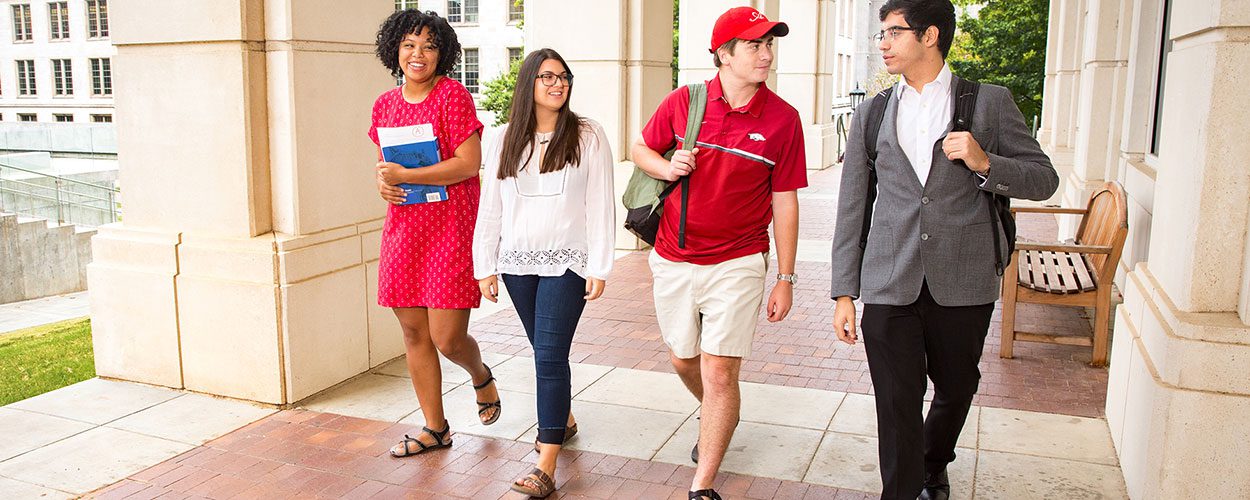 Among nation's top 15 fasted growing universities
The University of Arkansas provides a student-centered learning experience focused on research, innovation, and outreach as part of educating future leaders. Consistently ranked among the top public universities and best values in the U.S., the U of A is classified among the few institutions nationwide with the highest research activity.
The university's 29,062 students represent all 50 states and more than 120 countries. The U of A has ten colleges and schools offering nearly 200 academic programs – all while maintaining a low student-to-faculty ratio that promotes personal attention and mentoring opportunities.
Founded in 1871, the university is the oldest publicly supported institution in the state and flagship of the University of Arkansas system.